Blackened Chicken Fettuccine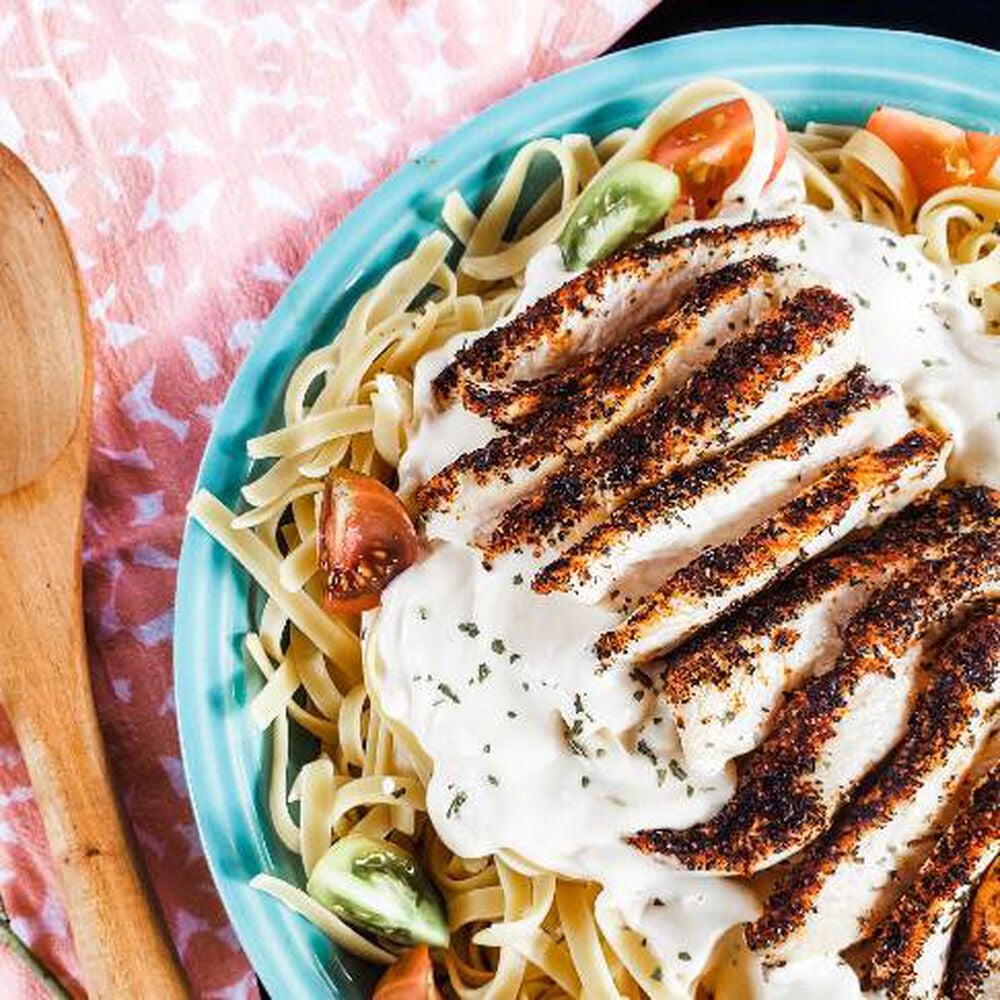 Blackened Chicken Fettuccine
Add a little Cajun flare to your weeknight dinner with this easy pasta recipe, which goes from start to finish in only 20 minutes. Perfect for a quick family meal, or even something more formal, this zesty dish is best served family style to show off the char of the blackened chicken. Got leftovers? Add a few teaspoons of milk or water to the pasta and microwave, tossing every 30 to 60 seconds until heated through.
Nutritional Information
*Percent Daily Values are based on a 2,000 calorie diet.
Ingredients
Ingredients
1 pound Perdue Fresh Cuts Chicken Breast Strips
1 box dried fettucine
1 jar alfredo sauce
1/2 pound cherry tomatoes
2 tablespoons blackened seasoning mix
3 tablespoons paprika
1 tablespoon salt
1 tablespoon black pepper
1 tablespoon garlic powder
1 tablespoon onion powder
1 teaspoon dried oregano
1 teaspoon cayenne pepper
Step 1
Step 1
Fill a 4-quart saucepan with water, season liberally with salt and set on stovetop over high heat. When water comes to a boil, add noodles and boil according to package instructions.
Step 2
Step 2
Combine all seasonings. Dredge chicken strips in seasoning mix and set aside.
Step 3
Step 3
Coat a saute pan with cooking spray and place over medium-high heat. Place chicken strips in pan and fry until cooked through.
Step 4
Step 4
Warm Alfredo sauce over medium heat, drain noodles and pour sauce over noodles, tossing to coat. Garnish pasta with blackened chicken strips and sliced cherry tomatoes.