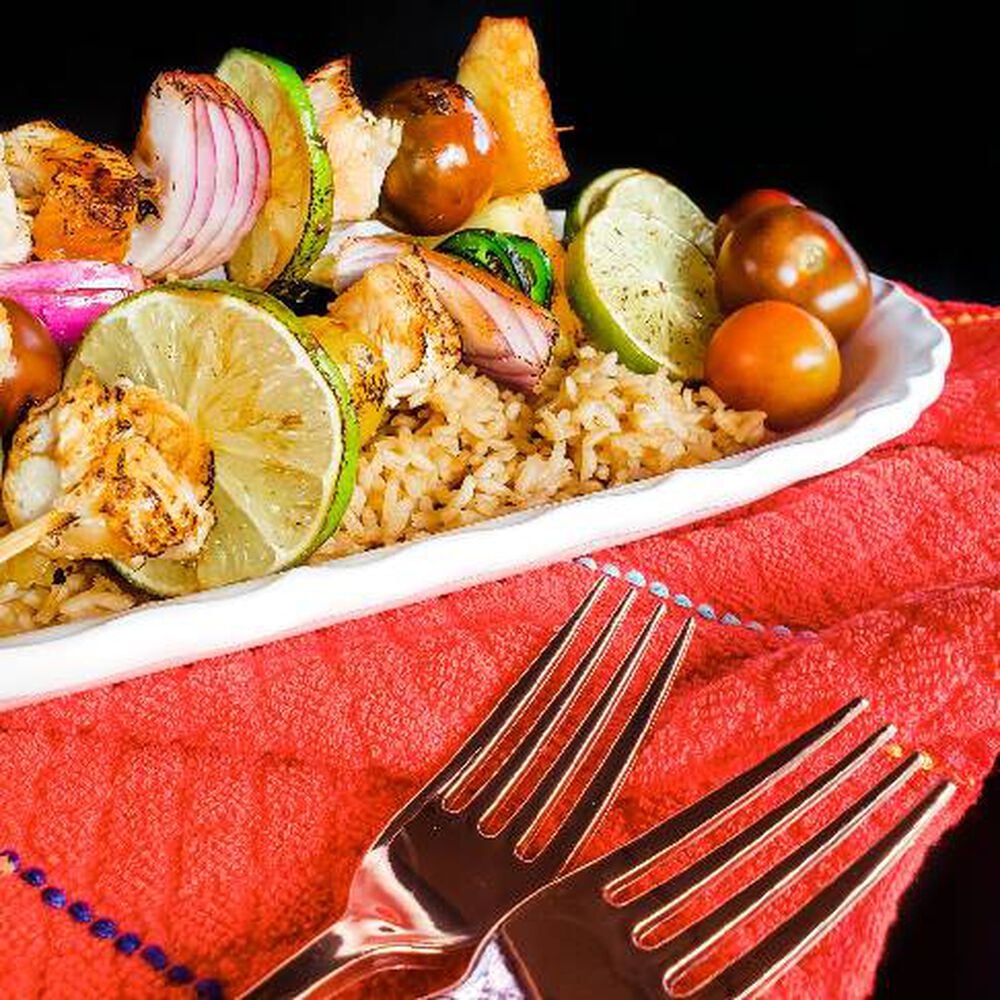 These kebabs will make you feel like you're on vacation (almost!). Use your favorite jerk seasoning and load on the veggies! These kebabs can be made in the oven or on the grill or pancake griddle, which will give the chicken and fixings a nice smoky char. If you have time and prefer a more intense flavor, season kebabs and let them marinate in the fridge for as long as possible.
Nutritional Information
*Percent Daily Values are based on a 2,000 calorie diet.
Ingredients
Ingredients
1 pound Perdue Harvestland Diced Chicken Breasts
1 cup red onion chunks
1/2 pound cherry tomatoes
1/2 pineapple, cut into large chunks
2 limes, sliced
2 jalapeno peppers, cut into chunks
1/4 cup extra virgin olive oil
1/4 cup pineapple juice
2 tablespoons dry jerk seasoning
Salt and pepper, to taste
Step 1
Step 1
Preheat oven to 400 F. Soak kebab skewers in water for approximately 20 minutes.
Step 2
Step 2
Prep and slice all veggies and fruit. Assemble kebabs, alternating chicken with fruits and vegetables.
Step 3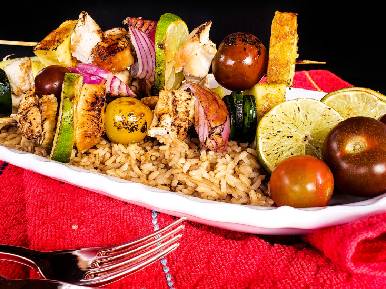 Step 3
Once assembled, mix extra virgin olive oil, pineapple juice and jerk seasoning in a bowl. Glaze kebabs with mix and place in the oven. Cook 20 minutes, glazing kebabs every 5 minutes. Serve on a bed of seasoned rice with fresh pineapple slices.