Philly-Style Chicken Cheese Steak Pizza
Recipe Source

by the Perdue Farms Culinary Team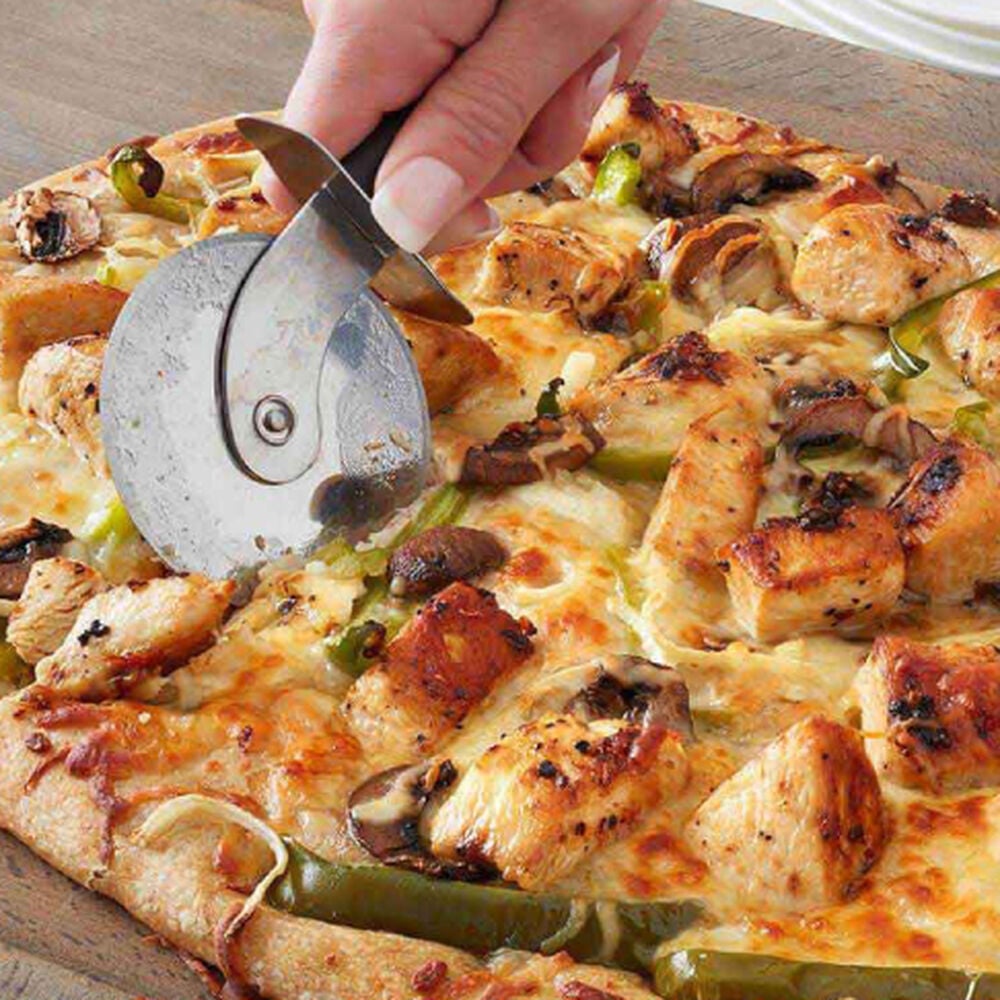 Philly-Style Chicken Cheese Steak Pizza
Recipe Source

by the Perdue Farms Culinary Team
We took the classic flavor of a Philadelphia cheese steak sandwich and paired it with our tender, juicy chicken for a homemade pizza your family will love! If you're feeling ambitious, trying making your own dough, and serve piping-hot pizza with ice cold beer or soda.
Nutritional Information
*Percent Daily Values are based on a 2,000 calorie diet.
Ingredients
Ingredients
3 pounds Perdue Boneless Skinless Chicken Breasts
1 pound ball fresh or frozen pizza dough
1 green pepper, sliced
4 ounces white button mushrooms, sliced
2 tablespoons olive oil
2 teaspoons steak seasoning
2 cups shredded provolone or mozzarella cheese, divided
1 onion, sliced
Step 1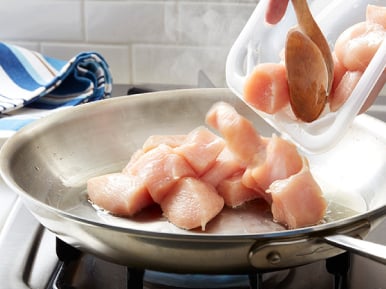 Step 1
Preheat oven to 425 F. Chop chicken breast into 1/2 to 1-inch chunks. Heat the olive oil in a medium skillet over medium-high heat. Add the chicken and season with steak seasoning. Saute until chicken is almost cooked through, about 4 to 5 minutes. Remove from heat and set aside.
Step 2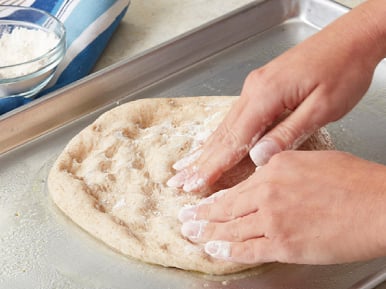 Step 2
Spray a baking sheet with cooking spray. Stretch the pizza dough and press into the baking sheet.
Step 3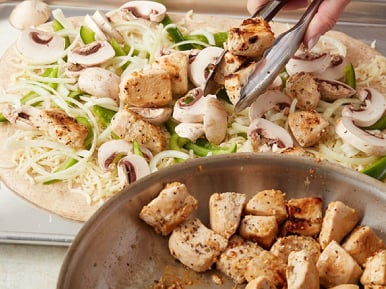 Step 3
Spread 1 cup shredded cheese over the dough. Top with the sliced peppers, onions, mushrooms and cooked chicken. Sprinkle with remaining 1 cup of shredded cheese.
Step 4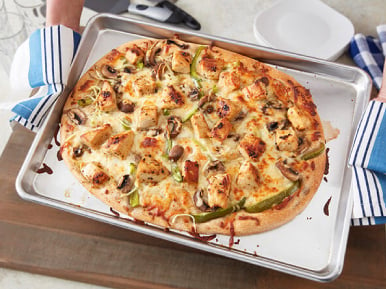 Step 4
Place pizza in the oven on the lowest rack and bake for 20 minutes or until golden brown. Chicken is done when a meat thermometer inserted in the center reaches 165 F. Enjoy with a cold beverage!
The Perdue Farms Culinary Team
Chef Chris Moyer, CEC, CRC, and Chef Shawn Reese, CEC, CRC, bring decades of combined culinary experience to their roles at Perdue Farms. The chefs contribute to recipe development, culinary ideation, and all culinary aspects of the company business.
MEET THE CHEFS