Angus Beef Burgers Value Bundle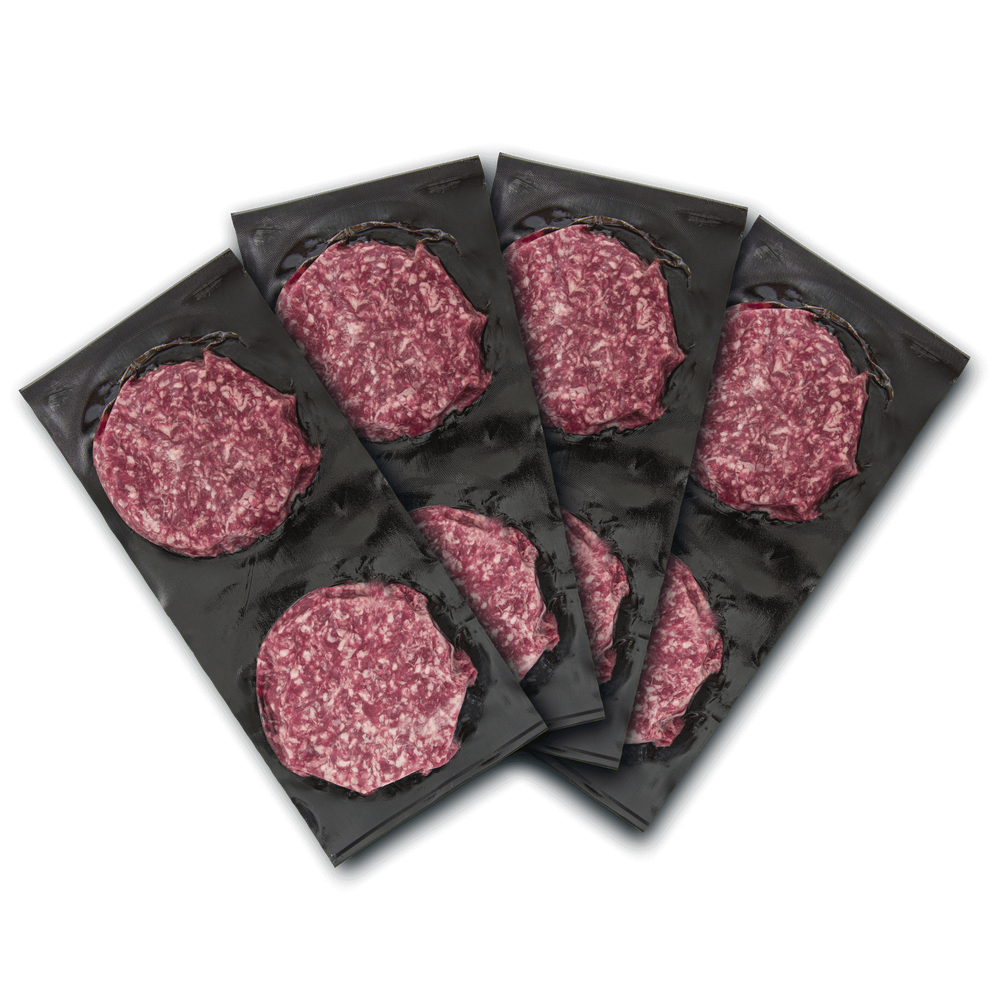 Angus Beef Burgers Value Bundle
Eight true Angus ground beef patties for less than $3.75 per patty!
Your Price
Limited Time Only Save 42%
Regular Price
$51.96
Sale Price
$29.99
Each
---
Hand-Picked Favorites to Fill Your Freezer
Description
These homestyle patties look and taste like they were made from scratch in your kitchen! True Angus ground beef in a ratio of 80% lean to 20% fat makes a juicy, flavorful burger, whether grilled or pan-fried. This value bundle — limited to one per customer with purchase of a full-price item — features eight restaurant-quality patties for less than $3.75 per patty.
About Niman Ranch
Niman Ranch is a community of more than 750 independent U.S. family farmers and ranchers who raise pork, beef and lamb traditionally, humanely and sustainably to deliver the finest-tasting meat. Niman Ranch farmers and ranchers share a passion for their craft, dedication to their animals and respect for the land that can truly be tasted in the finished product. All Niman Ranch meats are Certified Humane® and raised on pasture or in deeply bedded pens (no cages or crates), with no antibiotics or added hormones — ever. Learn more at Nimanranch.com
Bundle Includes (all frozen):
Quick Facts
Certified Angus Beef
Never Given Antibiotics or Added Hormones Ever
Fed 100% Vegetarian Feeds
Raised in Accordance With the Most Humane Handling Protocols
Certified Humane
Product Handling
All Niman Ranch products should be kept frozen. Thaw in the refrigerator for up to three days before cooking. See our guide,
Defrosting Beef
.
Cook and Prep
Cook in skillet on medium-high heat, breaking up with a wooden spoon and stirring to brown, for 8 to 10 minutes or until internal temperature reaches 160°F.
Ingredients
All-natural beef
Nutrition
Nutritional Information
*Percent Daily Values are based on a 2,000 calorie diet.
Two 1/3 -lb. gourmet beef patties 80/20