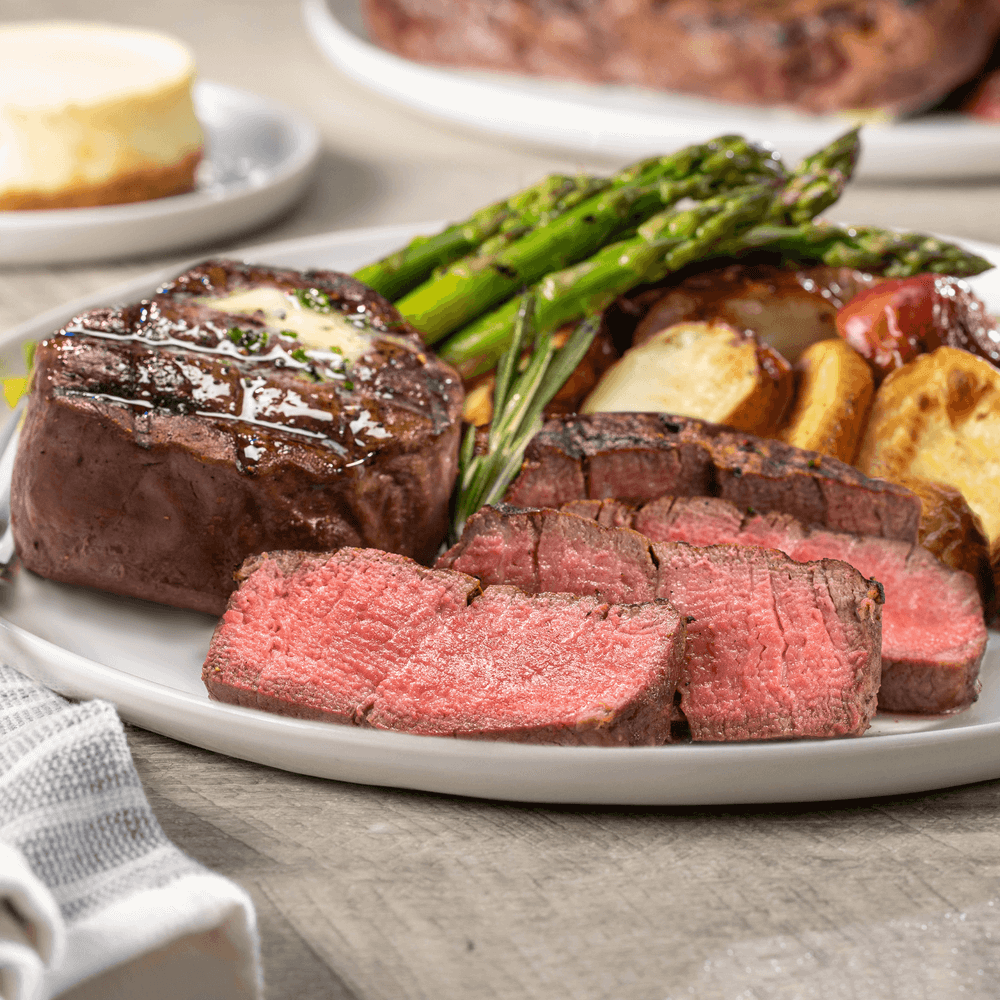 Niman Ranch Tenderloin Filets
Two 5-oz. or 7-oz. true Angus tenderloin filets
Availability:
Select Weight for Availability
Your Price
Price Range from

$59.99

-

to

$69.99
---
Hand-Picked Favorites to Fill Your Freezer
Description
The Niman Ranch tenderloin filet ― a customer-favorite, top-selling steak ― is among the finest cuts available. This well-marbled yet lean steak, aged for up to 21 days for a truly exceptional dining experience, offers a mild, buttery flavor and a tender bite. Choose this cut for special occasions or when cooking your own chef-inspired meal at home.
Quick Facts
Two individually wrapped premium beef tenderloin steaks per package
Niman Ranch steaks are aged for at least 21 days to ensure exceptional flavor and tender texture.
All Niman Ranch Cattle are:

100% Pure Angus, Attesting to the Breed's Notable Flavor and Consistently First-Rate Quality.
Only Fed a 100% Vegetarian Diet
Never Given Hormones or Antibiotics – EVER
Certified Humane
Bred, Born, Raised and Processed in the U.S.
Ingredients
All-natural beef
Nutrition
Nutritional Information
*Percent Daily Values are based on a 2,000 calorie diet.