Recipe Source

courtesy of Niman Ranch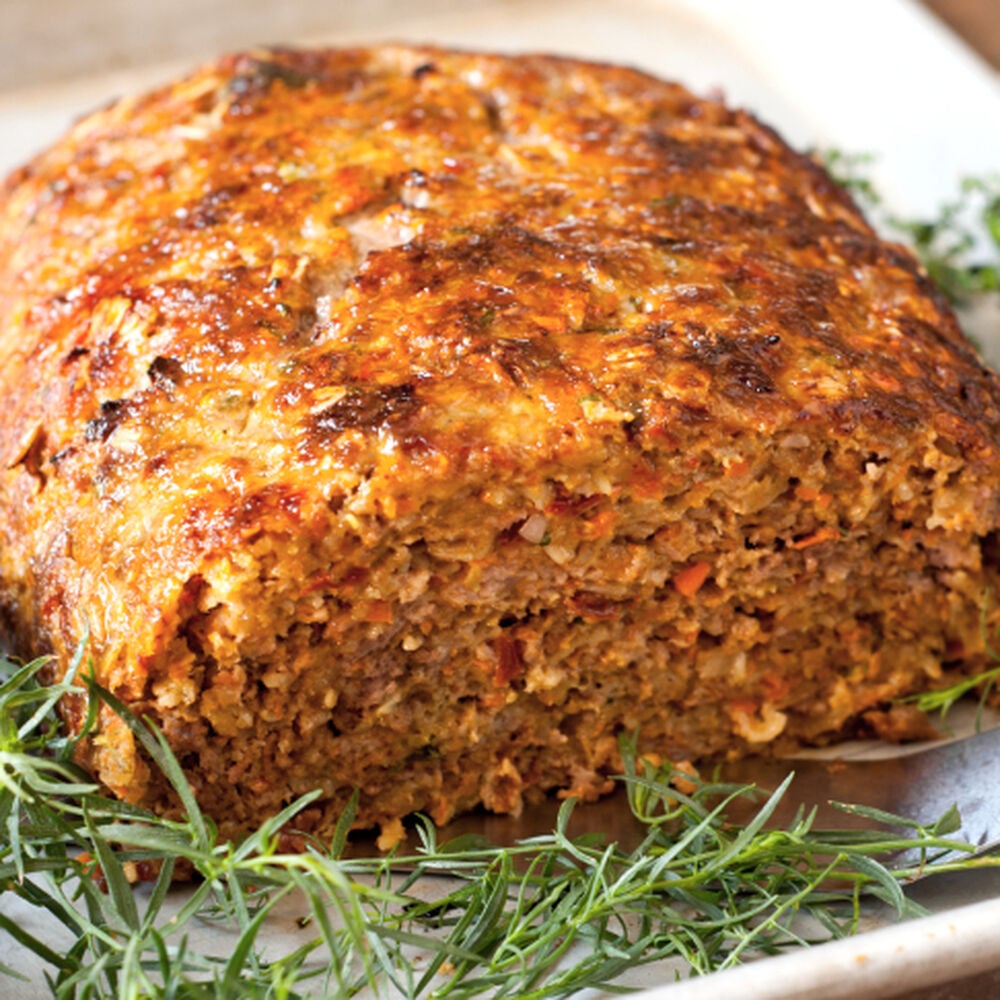 Recipe Source

courtesy of Niman Ranch
Add complexity to weeknight meatloaf by combining both pork and beef in the mix! This recipe comes together quickly; enjoy leftovers in sandwiches or slice up and serve cold.
Nutritional Information
8 Servings Per Recipe
Total Carbohydrate: 20g
7%
*Percent Daily Values are based on a 2,000 calorie diet.
Ingredients
Ingredients
1 pound Niman Ranch 80/20 Ground Beef
1 pound Coleman Natural Ground Pork
1 medium onion
2 carrots
2 stalks of celery
2 cloves of garlic
1/2 cup sun-dried tomatoes
2 large eggs
2 tablespoons ketchup
1 tablespoon Dijon mustard
1/4 cup minced fresh parsley
1 teaspoon salt
1/2 teaspoon cracked black pepper
1 cup whole oats
Step 1
Step 1
Preheat the oven to 375 F and line a baking sheet with a silicone baking mat or parchment paper.
Step 2
Step 2
Combine the onion, carrots, celery, garlic and sun-dried tomatoes in the bowl of a food processor and pulse until finely minced. Pour into a large mixing bowl and whisk in the eggs. Stir in the ketchup, mustard, parsley, salt and pepper.
Step 3
Step 3
Add the ground meat and use a fork or your hands to mix all the ingredients together. Add the ground oats and mix in gently with your hands.
Step 4
Step 4
Transfer the meatloaf mixture to the baking sheet and gently shape into a loaf about 10 inches long, 6 inches wide and 2 inches tall.
Step 5
Step 5
Bake until cooked through, about 45 minutes to an hour. Let stand a few minutes before slicing and serving.