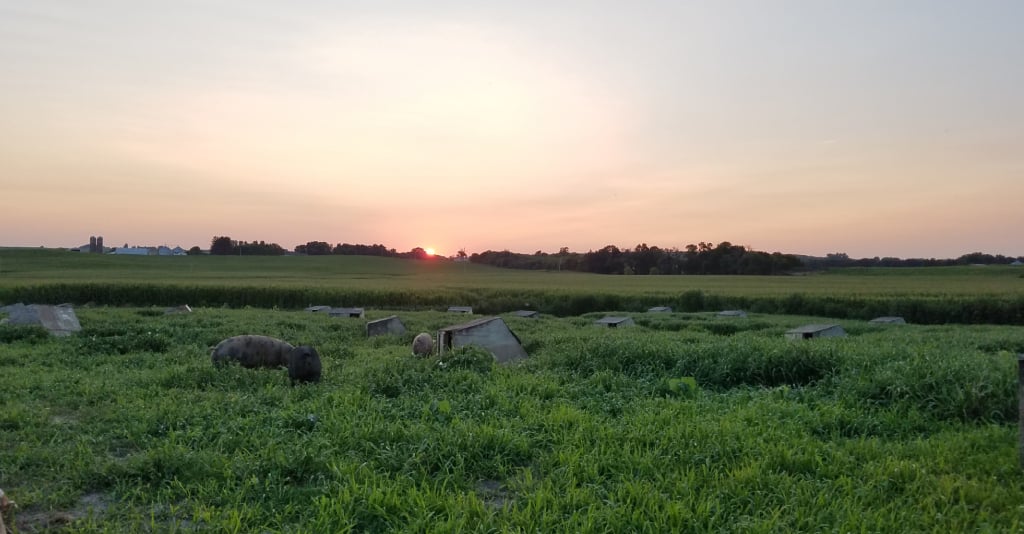 We believe that thoughtful animal care contributes to the quality of the products we offer. Our brands and their families of U.S. farmers and ranchers work tirelessly to ensure animals' comfort, security and nutrition. All that TLC translates to cuts of meat that are juicy and flavorful. We're so confident about the exceptional quality and taste of our products, that we offer a 100% Satisfaction Money-Back Guarantee*. Give us a try – you won't regret it!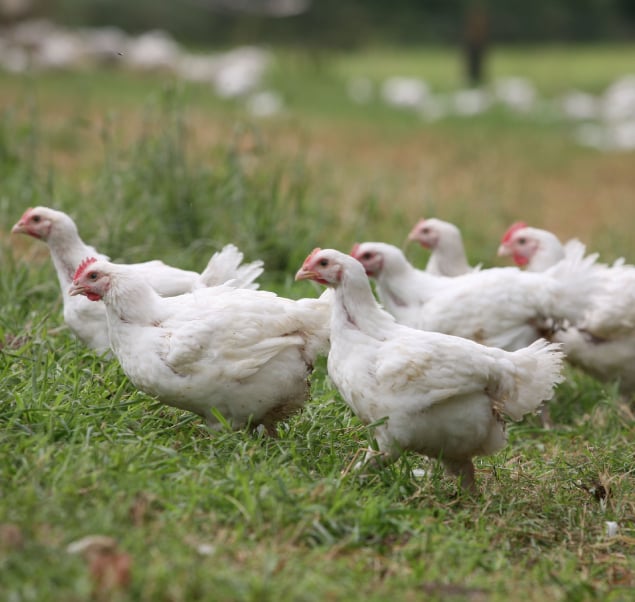 Thoughtful Poultry Farming = An Exceptional Dining Experience
---
Perdue's poultry farmers ensure that chickens enjoy access to water and a nutritious, all-vegetarian diet as well as a comfortable home. Perdue's free-range birds enjoy access to the great outdoors, where they are free to roam, soak up the sunlight and do things chickens do naturally. Reducing stress and boosting health and vitality are top priorities for our farmers.
Our brand Pasturebird takes poultry farming one step further by raising chickens on fresh pasture 24 hours a day, 7 days a week after three weeks of brooding. Chickens thrive on a natural diet of grasses, weeds, seeds, insects and no-antibiotics-ever grains.
What can you expect when your order arrives at your doorstep? Perfectly trimmed, tender and juicy chicken with the perfect bite and texture. Perdue and its brands provide chicken — whether roasted, grilled or fried — that is the best choice for nutritious and delicious meals every day of the week.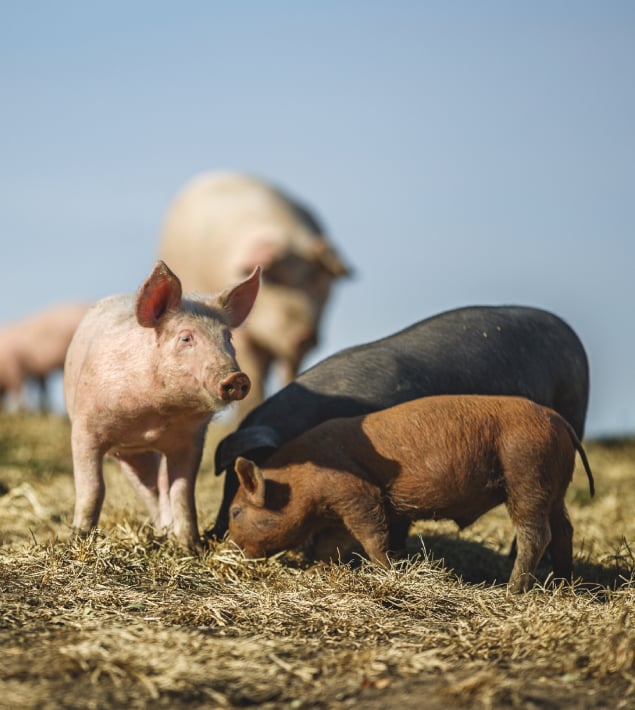 The Secret to Delicious Pork: No Crates, No Antibiotics Ever and Humane Hog Farming
---
Our pork is brought to you by hardworking family farmers who raise hogs humanely and in a manner that harkens back to the earliest farming practices. We believe that stringent standards ensure consistently delicious cuts of meat.
Coleman Natural Foods, one of the largest pork brands to source 100% crate-free hogs, works with farmers who are American Humane Certified™, never use confining crates and never administer antibiotics or growth promotants to their livestock. Coleman Natural keeps ingredients simple, making sure all products are minimally processed and contain no artificial ingredients.
Niman Ranch hog farmers raise heritage-breed hogs following traditional, sustainable farming methods. Hogs spend their lives outside on pasture or in deeply bedded pens where they can root, roam, play and exhibit their natural instincts. They are fed a 100% vegetarian diet and never treated with antibiotics. All Niman Ranch hog farms are Certified Humane®, which is recognized as one of the most stringent animal care certifications available.
The Finest Tasting Meat®: Genetics, Strict Farming Standards and a Nutritious Diet Contribute to Superior Beef and Lamb
---
The Perdue Farms brands that specialize in beef and lamb raise livestock in a way that's good for the animals, the environment and consumers.
Niman Ranch farmers raise pure Angus cattle on their small, family ranches across the Midwest to the West. To ensure the highest nutrient profile, Niman Ranch cattle live on pasture, enjoying a diverse blend of grasses, for a minimum of two-thirds of their lives and thrive on a nutritious mix of grains, legumes and grasses for the remainder of their time on the ranch. Niman Ranch cattle farms are Certified Humane®; ranchers are dedicated to raising cattle in a low-stress environment, with dignity and respect, and using no antibiotics or hormones—ever! Niman Ranch's strict farming and animal welfare practices equate to consistent great taste and uncompromised quality.
Fewer than a dozen ranching families in California, Oregon and Utah raise lamb for Niman Ranch. Niman Ranch lambs are 100% traceable back to their birth ranch and raised on pasture with seasonal grasses.
Panorama Organic, the nation's largest producer of 100% grass-fed, grass-finished USDA Certified Organic beef, works with 34 independent family ranchers across eight states and nearly one million acres of land. Ranchers raise Panorama Organic cattle on open rangelands of organic grasses and legumes and employ pasture rotation and land-management practices that promote animal health and protect delicate rangeland ecosystems. All ranchers adhere to strict organic, non-GMO and regenerative protocols. Cattle are never administered hormones or antibiotics or fed animal by-products and are animal welfare Global Animal Partnership (GAP) Step 4 approved. The result is nutritious and delicious protein ― the perfect choice for consumers who care about their health and the health of the planet.
*If for any reason, you are not happy with your order, contact us and we will be happy to replace items at no charge. Refund requests are reviewed on a case-by-case basis; customer service reserves the right to refuse a refund request or, in certain circumstances, retrieve the shipment. When retrieval is required, we will notify the carrier and schedule the pickup; the customer is responsible for ensuring that the shipment is retrieved. Refunds are issued to the original form of payment.