---
Perdue Farms - Our Brands
---
Perdue Farms is a fourth-generation, family owned U.S. food and agricultural company. We were founded 100 years ago on trust—a value that carries through everything we do. Through our two operating divisions, Perdue Foods and Perdue AgriBusiness, we're making steps every day toward our goal of becoming the most trusted name in food and agricultural products. Our path forward is about getting better, not just bigger. We believe in responsible food and agriculture. We are empowering consumers, customers and farmers with trusted choices in products and services. And here are some of the ways we're doing it:
Animal Care: We never use drugs for growth promotion in raising poultry and livestock, and we're advancing our animal care programs by partnering with animal rights organizations.
No Antibiotics Ever: Our premium brands are leaders in no-antibiotics-ever chicken, turkey, pork, beef and lamb and in USDA-certified organic chicken and beef. We're also proud to feature a growing portfolio of heritage-breed, pastured and grass-fed products.
Sustainability: We've increased our support for family farms by creating new markets, supporting organic production and giving farmers products and services that increase the sustainability of conventional agriculture.
Our brands are known and loved for taste, quality and variety.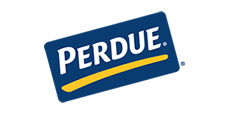 Perdue Brands
The Perdue brand is the No. 1 brand of fresh chicken in the U.S., with a rapidly growing lineup of no-antibiotics-ever products under the Perdue, Perdue Simply Smart Organics and Perdue Harvestland brands, and USDA-certified organic chicken under the Perdue Harvestland Organic brand. We're recognized as the first to successfully market chicken by branding and advertising a product measurably superior to the competition, and we've been innovating ever since. All of our chickens are fed an all-vegetarian diet with no animal by-products. They're cared for in a clean, safe environment, and our programs are verified by the USDA. We've led the way in raising healthy poultry without antibiotics, and we're setting new standards for animal care. Learn more at www.perdue.com.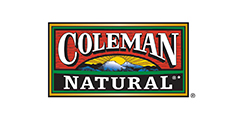 Coleman Natural Foods
Coleman Natural Foods produces all-natural fresh and prepared meats sourced from American farmers, and served to American families across the country. As the largest 100% Crate Free pork producer and one of only two pork companies that are American Humane Certified, the company pioneers high standards for animal care and quality ingredients which have been part of the Coleman family business since 1875. Learn more at Colemannatural.com.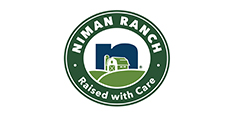 Niman Ranch
Niman Ranch joined the Perdue family in 2015. Niman Ranch is a community of more than 750 independent family farmers and ranchers who raise pork, beef and lamb traditionally, humanely and sustainably to deliver the finest-tasting meat. Niman Ranch farmers and ranchers share a passion for their craft, dedication to their animals and respect for the land that can truly be tasted in the finished product.
All Niman Ranch meats are:
Raised on pasture or in deeply bedded pens
No antibiotics — ever
No added hormones — ever
Born, raised and processed in the U.S.
Certified Humane®
No cages or crates
Raised by independent family farmers
Learn more at www.nimanranch.com.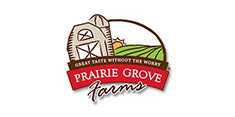 Prairie Grove
Prairie Grove Farms became part of Perdue Foods in 2015. The Prairie Grove brand includes fresh pork, bacon, dinner sausages and ready-to-eat barbecue, all from animals raised without antibiotics or growth-promoting drugs. Learn more at www.prairiegrovefarms.com.

Panorama Organic Grass-Fed Meats
Founded in 2002, Panorama raises cattle on pastures of grasses, legumes and range forage by nearly 50 family ranchers throughout the United States, representing more than 1 million acres of USDA-certified organic land. Panorama cattle are never administered hormones or antibiotics and never fed animal by-products. Panorama grass-fed beef can be found throughout the United States at Whole Foods Market, independent retailers, restaurants, food service distributors and purchased direct online. Learn more at www.panoramameats.com.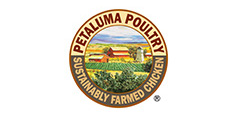 Petaluma Poultry
Petaluma Poultry is the home of Rose, the Original Organic Chicken, and Rocky, the Free-Range Chicken. We were founded in Petaluma, California, in 1969 and have been a part of Sonoma County and the surrounding region ever since. We started organic protocols 10 years before the USDA recognized the organic claim, and in 1999, the Rosie brand became the first third-party certified organic chicken to earn the USDA Organic Seal. Today, we continue that pioneering spirit with Non-GMO Project Verification and air chilling. We also produce Sonoma Red, a heritage breed. With farms in and around Sonoma County and our plant in Petaluma, we proudly remain locally raised, locally packed and locally distributed. Learn more at www.petalumapoultry.com.
Draper Valley Farms
Draper Valley Farms, the home of Draper Valley Farms organic and no-antibiotics-ever chicken and Ranger free-range chicken, has been part of the Northwest since 1935. Roxy, the Organic Chicken, comes from the Pacific Northwest and carries all the attributes of USDA Organic Certification. Plus, it has the added assurance of Non-GMO Project Verification†. We remain committed to providing carefully raised, fresh, local chicken to the Northwest. With farms in Washington and Oregon, we raise, pack and distribute our chicken locally. Learn more at www.drapervalleyfarms.com.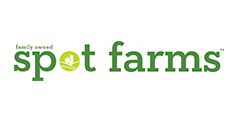 Spot Farms
Spot Farms dog food and treats are proudly made in the United States using regionally sourced, high-quality ingredients. To ensure exceptional quality, we start with USDA-approved meats raised on family farms here in the United States. We then carefully cook all of our food in small batches using simple, wholesome recipes. Learn more at www.spotfarmspet.com.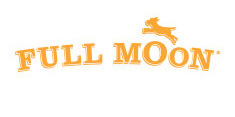 Full Moon
At Full Moon, we believe that if it's not good enough for us, it's not good enough for our pets. All of our treats are made right here in the U.S., in kitchens suitable for human food production. We refuse to use animal meals or fillers like corn, wheat or soy. Instead, we stick to simple, all-natural recipes your dog will love. Learn more at www.fullmoonpet.com.