Asian Honey and Sesame Bites
Asian Honey and Sesame Bites
These bites taste exactly like the honey sesame chicken from Panda Express, if not better! And since you can only get it a few weeks out of the year from them, why not whip up your own giant batch?! This recipe also freezes great! Spread out on a pan or cookie sheet, and freeze individually before placing in a freezer-safe container or bag. Then either place back in a pan or bake until heated through for a quick and easy meal. (You can also microwave, but you won't get the same satisfying crunch.)
Nutritional Information
*Percent Daily Values are based on a 2,000 calorie diet.
Ingredients
Ingredients
1 pound Perdue Harvestland Diced Chicken Breasts
1 pound green beans
2 pounds yellow peppers, diced
1 cup flour
1 cup buttermilk
1 egg
Honey
2 to 3 cups cooking oil
Salt and pepper, to taste
Step 1
Step 1
Fill large saucepan with cooking oil. Heat oil on medium-high heat until oil starts to ripple.
Step 2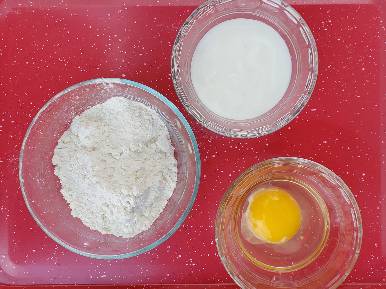 Step 2
Create a three-step station for coating chicken that includes two bowls, one filled with 1 cup flour and the other filled with a blend of 1 cup buttermilk and one beaten egg. Dip each chunk in flour, then egg mix and then back in flour. Shake off excess and add to hot oil.
Step 3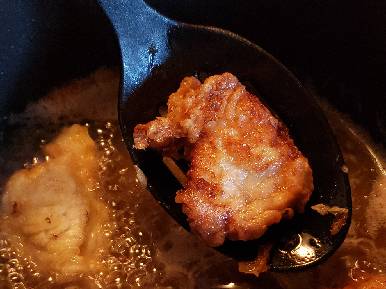 Step 3
Fry until golden brown. Place on a paper towel to soak excess oils.
Step 4
Step 4
In a fry pan coated with cooking spray, saute green beans and yellow peppers with salt and pepper; cook until slightly tender. Add cooked chicken chunks to fry pan, drizzle with honey and serve.