Asian-Style Pork-Stuffed Cabbage Rolls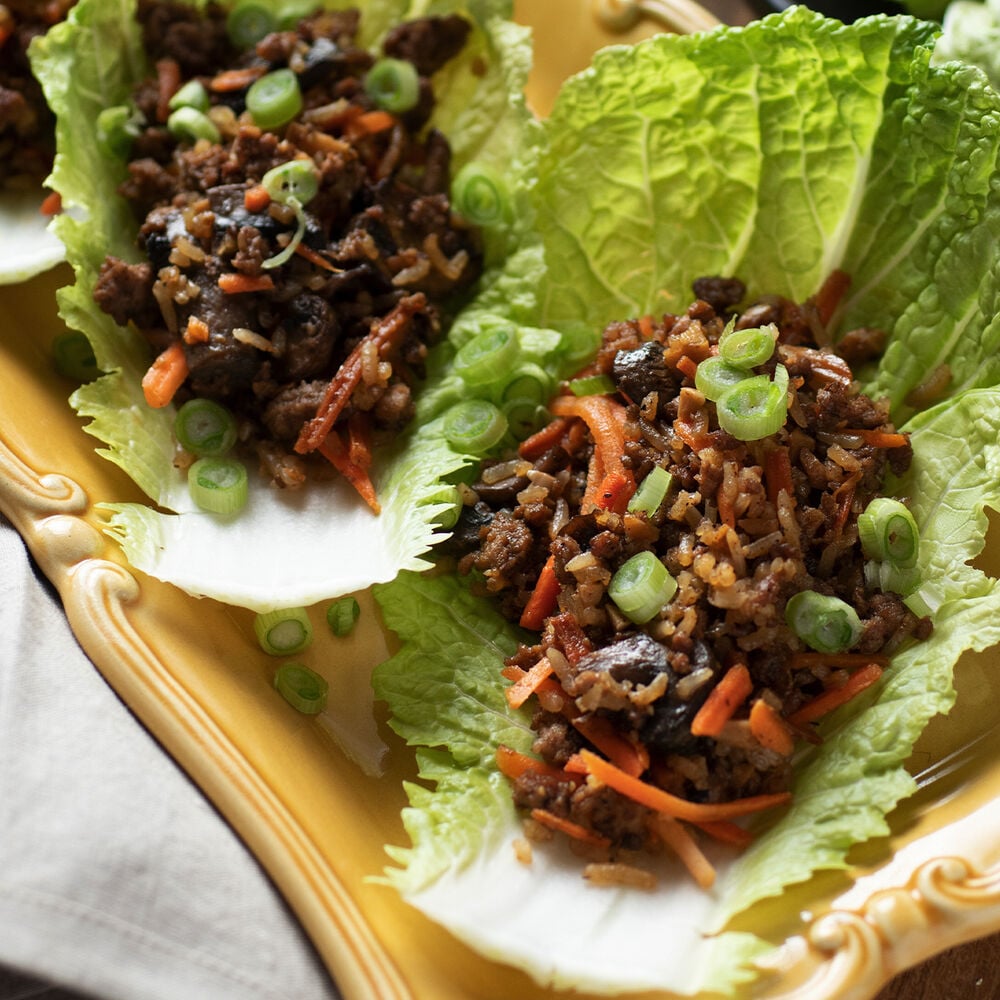 Asian-Style Pork-Stuffed Cabbage Rolls
This low-carb dinner idea comes together quickly and slow roasts in the oven, melding flavors and softening the cabbage. Drizzle Asian dipping sauce on rolls, hot out of the oven, or serve alongside.
Nutritional Information
4 Servings Per Recipe
Total Carbohydrate: 18g
7%
*Percent Daily Values are based on a 2,000 calorie diet.
Ingredients
Ingredients
1/2 pound Coleman Natural Ground Pork
16 to 20 large Napa cabbage leaves
1 teaspoon salt
1 cup cooked white rice
1/4 pound mushrooms, chopped
1 large carrot, shredded on large holes of a box grater
2 tablespoons soy sauce
1 (1-inch) piece fresh ginger, peeled and finely grated
2 cloves garlic, grated
1 cup fresh cilantro, chopped
1 teaspoon freshly ground black pepper
Asian-flavored dipping sauce
Step 1
Step 1
Preheat oven to 375 F. Bring 12 cups of water and one teaspoon of salt to a boil in a large pot.
Step 2
Step 2
Separate leaves from cabbage, trimming off any tough ends, and blanche in salted boiling water for 30 to 45 seconds. Set on paper towel to cool, then gently pat dry.
Step 3
Step 3
In a large bowl, mix the pork, rice, mushrooms, carrot, soy sauce, ginger, garlic, cilantro and black pepper together.
Step 4
Step 4
Lay each blanched cabbage leaf on flat surface and fill with meat mixture, careful to leave room around the edges so filling doesn't fall out when folded. Fold in the sides and roll up the leaf as if you were folding a burrito, then place in baking dish, seam side down. Continue this process with the rest of the cabbage leaves.
Step 5
Step 5
Bake for 45 minutes. Serve immediately with dipping sauce.