---
How Our Brands Choose Farmers
---
We partner with hardworking family farmers and ranchers across the U.S.
Going above and beyond is an understatement when it comes to the farmers and ranchers who raise livestock for our brands. Farmers within each brand's network follow a specific raising protocol and take pride in their work and their farms. Here's what it takes to join the ranks of farmers who raise animals for Perdue Farms' brands.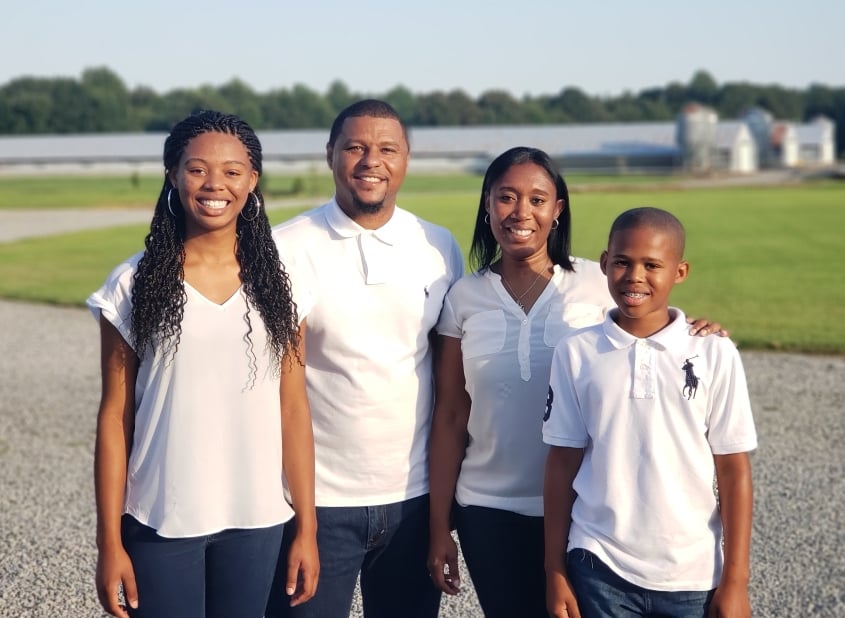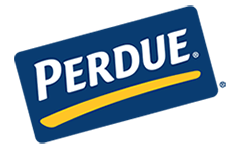 Perdue Poultry Farmers
Perdue Farms, celebrating its 100th anniversary in 2020, works with small U.S. farming families who respect both the animals in their care and the land. The company's network comprises over 2,000 farms that span across many states, including Pennsylvania, Delaware, Maryland, Virginia, West Virginia, North Carolina, South Carolina, Georgia, Alabama, Indiana, Illinois, Washington State, California and Kentucky. Many farmers within the network represent the third, fourth and fifth generations within their families to raise poultry and farm the land in their care.
Perdue is selective in its choice of farmers. In fact, the brand currently manages a waiting list of farmers eager to join the family. Farmers, both new and existing, are vetted in a process that includes interviews and reviews of poultry house building plans and/or past farming records. Once approved and contract signed, every farmer is assigned a flock advisor, who may represent up to 25 farms in his or her area. The advisor visits his or her assigned farms every week, providing support, suggestions for improvements and — in cases where additional expertise is required — access to Perdue Farms' network of veterinarians, nutritionists and more.
More: Perdue Farms' Commitment to Animal Care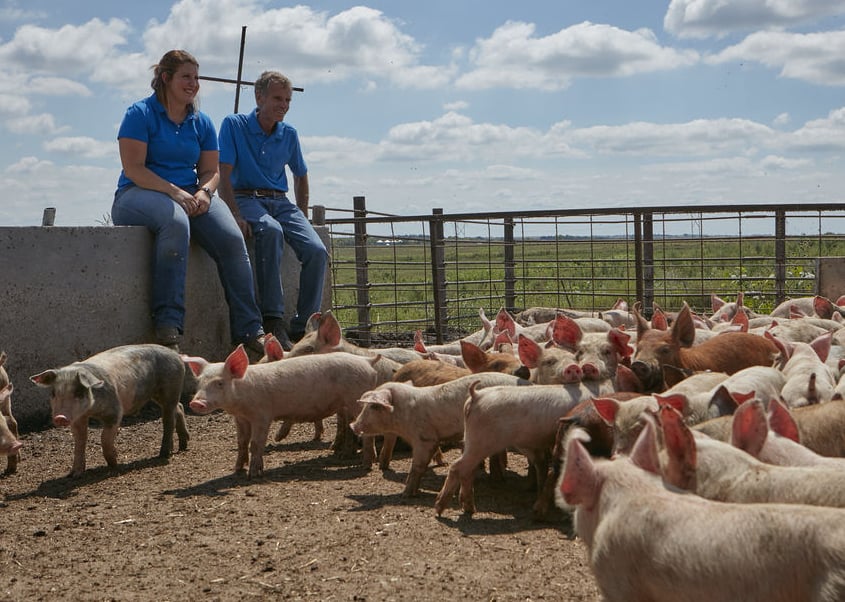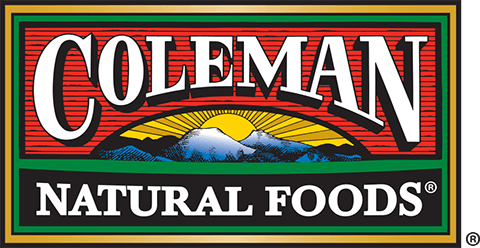 Coleman Natural Hog and Poultry Farmers
Coleman Natural works with a network of U.S. family farmers who abide by the brand's mission to produce meat that is all natural and sourced from humanely raised animals. Coleman Natural hogs are raised 100% crate free on independent American Humane Certified™ farms primarily located in the Midwest. The brand's no-antibiotics-ever as well as organic chickens are raised on farms across the country, from the Pacific Northwest to the Mid-Atlantic and Southeast.
Coleman Natural farmers are required to follow strict raising protocols. Hog farmers must meet or exceed more than 200 science-based standards outlined by the American Humane Certified program. Coleman organic chicken producers raise their birds in a free-range environment and are all certified organic farms. Both hog and poultry operations follow the Five Freedoms, a globally accepted measure of animal care that goes beyond the basics of food, water, shelter and health to include freedom from distress and the freedom to express normal behaviors. Although not the easiest way to farm, high standards for animal care and quality ingredients have been a part of the company's culture since its establishment by the Coleman family in 1875.
More: Coleman Natural's Standards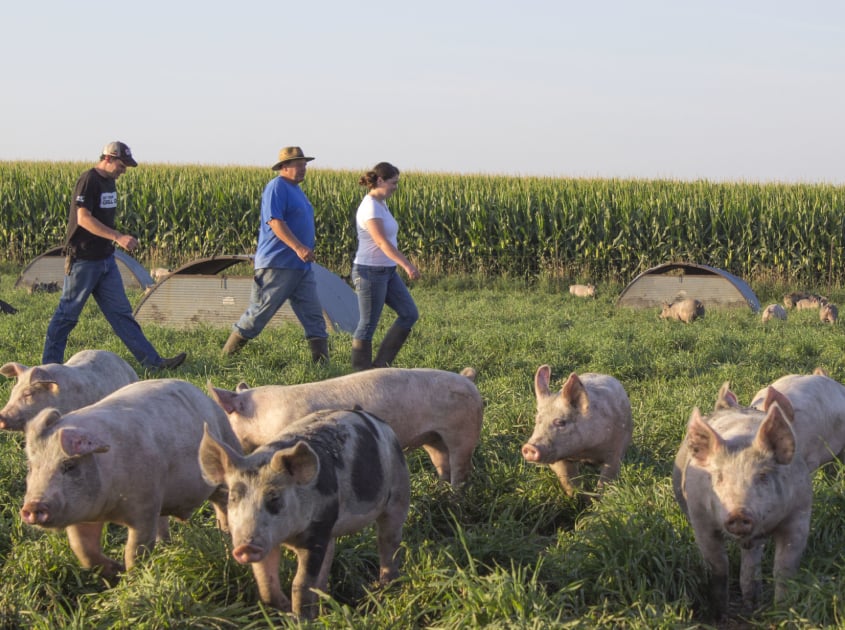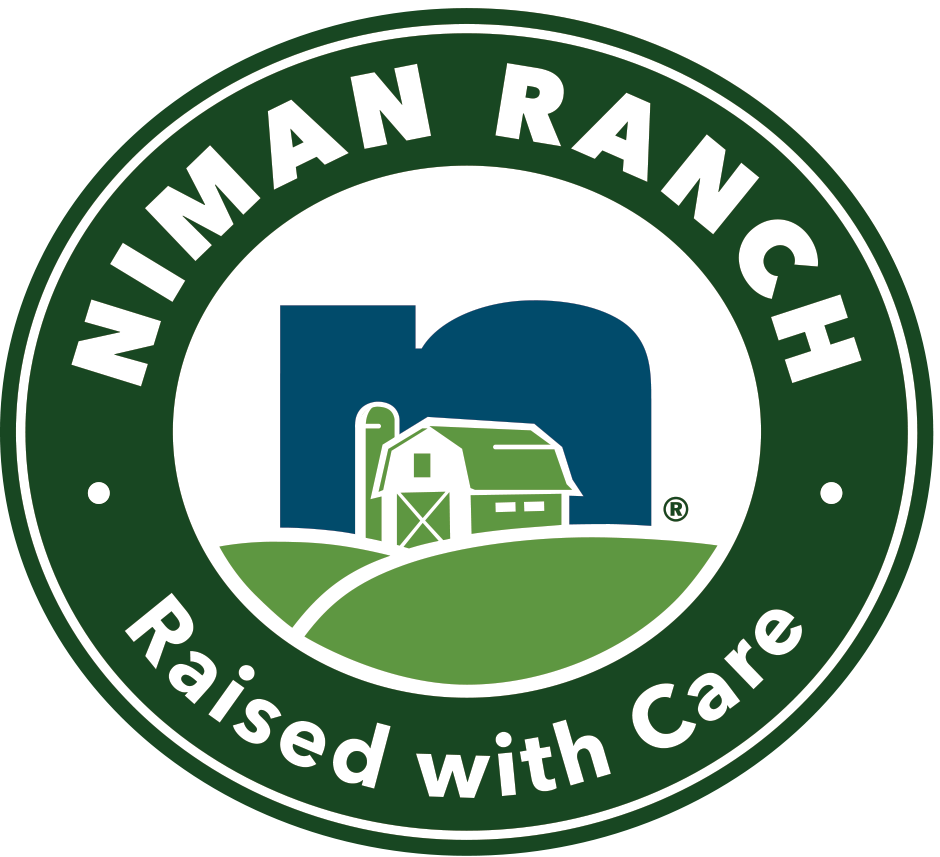 Niman Ranch Hog, Cattle and Lamb Farmers & Ranchers
Niman Ranch works with a network of over 750 independent U.S. farmers and ranchers who raise pigs, cattle and lamb traditionally, humanely and sustainably.
Niman Ranch is the largest farmer and rancher network in the U.S. to be Certified Humane®, considered by many to be the most rigorous of animal welfare certifications. Niman Ranch livestock are raised on pasture or in deeply bedded pens, without antibiotics or added hormones — ever.
Sustainability is foundational to Niman Ranch farmers, who are committed to balancing the needs we have today without compromising the needs of tomorrow, from an environmental, economic and people perspective. All Niman Ranch farms are audited at least once a year and their farms are visited by field agents quarterly, at a minimum, to ensure they are complying with all the brand's strict protocols. In support of their efforts, farmers in the network are paid a stable premium they can count on and offered support, resources and mentorship from field agents and fellow farmers.
More: Niman Ranch's Protocols and Farmers' Commitment to Raising Animals With Care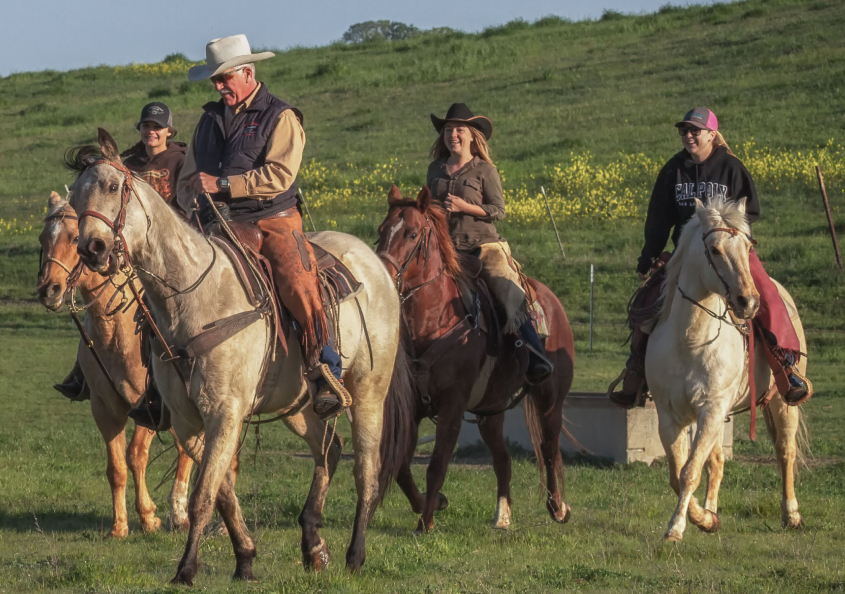 Panorama Organic Family Ranchers
Panorama's participating family ranchers care for thousands of acres of USDA Certified Organic grasslands in the Western U.S. and Northern Plain states. Most Panorama rangelands are owned or leased by multi-generation ranching families that have been stewards of the same land for decades. All Panorama ranchers are engaged in active conservation efforts, and many of them have been recognized locally and nationally for their sustainable rangeland practices.
Panorama's participating ranchers employ pasture rotation and other land-management methods that promote animal health and protect delicate ecosystems. To become a part of the Panorama family, landowners must be certified USDA organic and prove that their land has not been treated with synthetic pesticides and herbicides or other chemicals for at least three years.
All Panorama ranchers must follow the USDA's strict organic practices as well as Panorama's protocols and high standards. In addition, all ranches are certified Step 4 by The Global Animal Partnership, and they receive regular inspections to make sure they're in compliance with the guidelines.
More: Panorama Organic's Strict Practices and Protocols