BEST HOMEMADE MEATBALLS RECIPE
by the Perdue Farms Culinary Team
We've unlocked the secret to Grandma's famous meatball recipe! It's all about using the very best grind. For optimal results when making this recipe, use Niman Ranch's 100% pure Angus ground beef. Serve atop your favorite pasta or topped with melted mozzarella for a spectacular Sunday feast.
Ingredients
1/4 cup minced yellow onion
2 teaspoons minced garlic
2 whole eggs, whisked
1/2 cup unseasoned bread crumbs
2 teaspoons Worcestershire sauce
1 tablespoon fresh chopped oregano
1 teaspoon fresh chopped thyme leaves
1 1/2 teaspoons kosher salt
1 teaspoon black pepper
1/2 teaspoon red pepper flakes
1/4 cup grated Parmesan cheese (optional)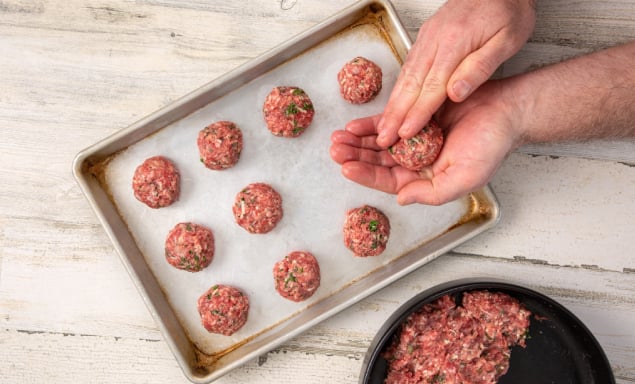 Step 1: Form Meatballs
Mix all ingredients together in a medium-sized bowl until well incorporated. Shape mixture into 1-ounce balls and place on a greased sheet pan.
Step 2: Oven Roast
Preheat oven to 425 F. Place pan in oven and cook for approximately 15 minutes or until a digital meat thermometer, inserted in meatballs, registers 155 F.
Step 3: Simmer in Sauce (Optional)
Place meatballs in a deep skillet or large saute pan, pour preferred tomato sauce overtop and simmer for 5 minutes. Serve as is or over pasta.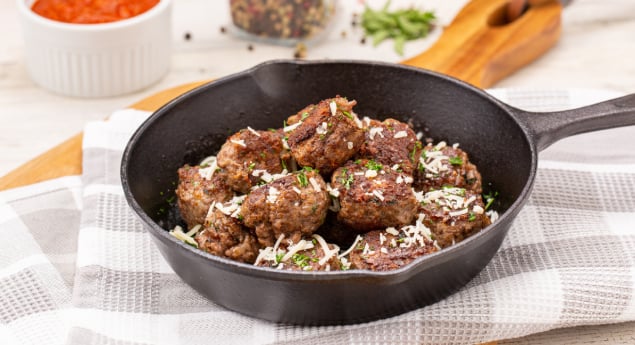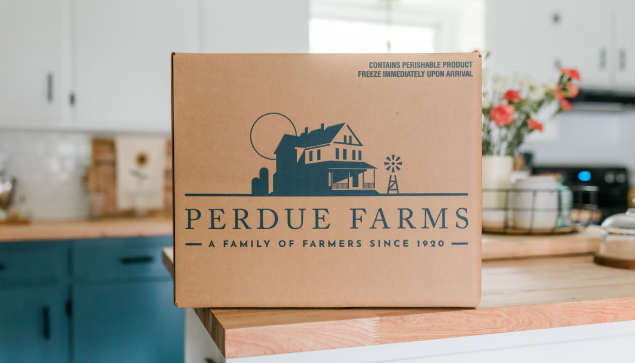 Better Beef for Family Meals
We offer two brands of premium beef. Niman Ranch caters to the beef lover who appreciates 100% pure Angus. Panorama Organic is the choice of consumers who prefer a leaner grass-fed, grass-finished cut. We believe that the thoughtful, humane way in which we raise our cattle results in amazing flavor. Try it and see!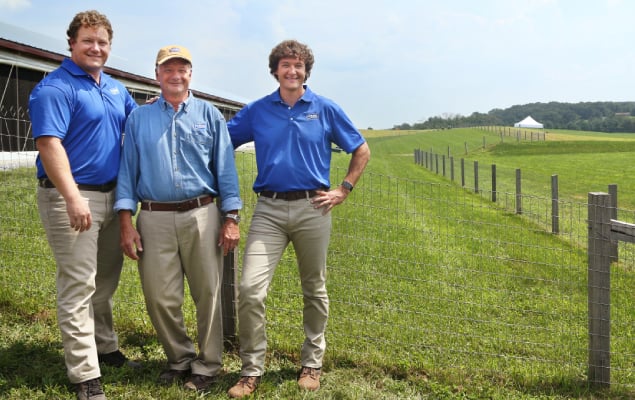 Why Choose Perdue Farms
When it comes to the food you feed your family, quality matters. And while there are a lot of options out there, Perdue Farms stands apart. In business for over 100 years, we are a fourth-generation, family owned American food and agriculture business that from the beginning has worked with family farmers.