Bite-Size Chicken Parm Sandwich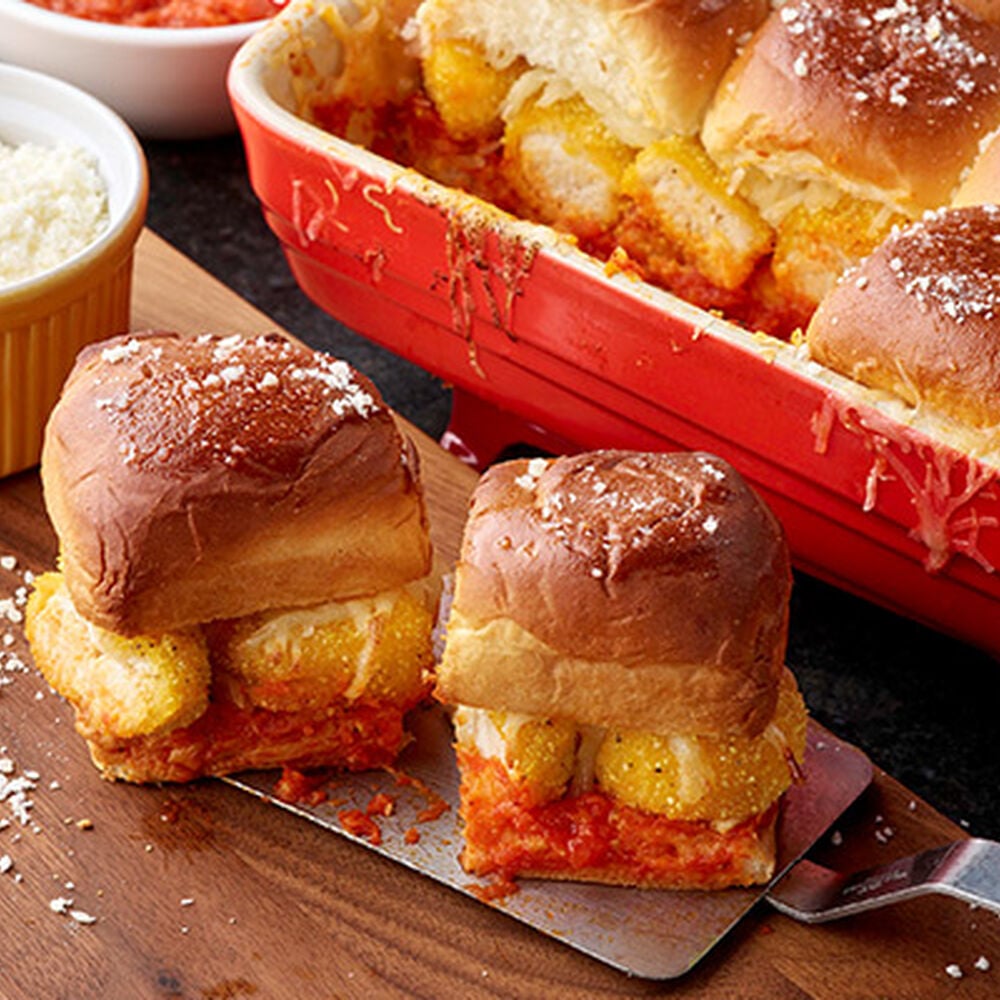 Bite-Size Chicken Parm Sandwich
The ooey, gooey goodness of a classic chicken parm sandwich in a bite size that's perfect for parties! Use your favorite buns and marinara sauce to build these sliders, then pop in the oven and let cheese melt before serving.
Nutritional Information
24 Servings Per Recipe
Total Carbohydrate: 13g
5%
*Percent Daily Values are based on a 2,000 calorie diet.
Ingredients
Ingredients
8 ounces Perdue Chicken Breast Nuggets
Slider buns
Marinara sauce
Shredded mozzarella cheese
Grated Parmesan cheese
Melted butter
Garlic powder
Step 1
Step 1
Preheat oven to 375 F. Bake nuggets, according to package directions. Reduce heat to 350 F.
Step 2
Step 2
Place a nugget on the bottom of each bun. Top with a spoonful of marinara sauce, a generous sprinkle of shredded mozzarella cheese and several pinches of grated Parmesan. Repeat until all nuggets are used. Cover nuggets with bun tops and place in a baking pan. Brush the tops with melted butter and sprinkle lightly with garlic powder.
Step 3
Step 3
Bake until the sliders are hot throughout and the cheese is melted.