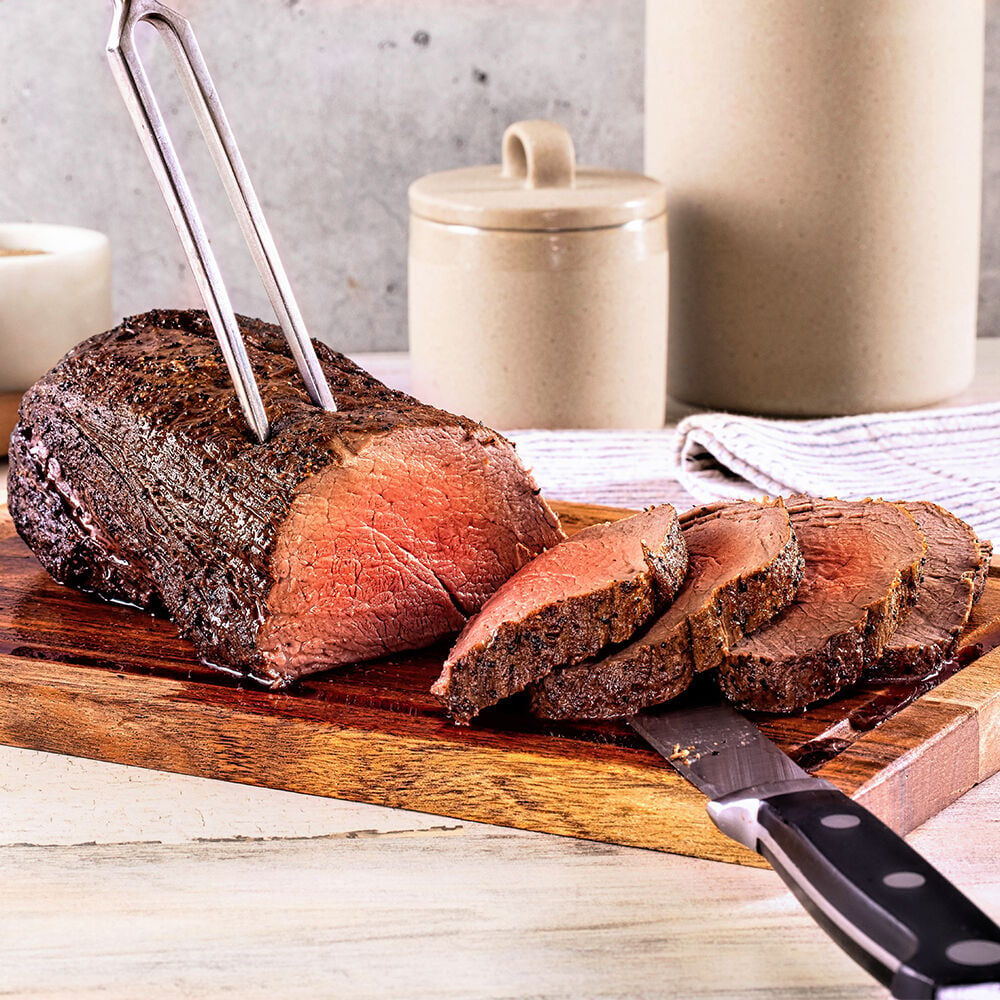 This traditional French dish was originally prepared by grilling the tenderloin, which is quite lean, between two fattier pieces of meat that were then discarded. Today, we've learned to quickly sear the roast and then finish in a hot oven to rare or medium-rare. Serve roast with Bernaise sauce, or an easy red wine and mushroom sauce. Add a side of roasted new potatoes for a simple, yet elegant meal that's perfect for any special holiday.
Nutritional Information
*Percent Daily Values are based on a 2,000 calorie diet.
Ingredients
Ingredients
2-pound Panorama Organic Grass-Fed Chateaubriand Roast
1 teaspoon kosher salt
1 teaspoon black pepper
3 tablespoons extra virgin olive oil
1 large shallot, minced
1/2 cup chopped mushrooms
1 cup red wine
2 tablespoons butter
Step 1
Step 1
Remove the roast from the refrigerator and allow to stand at room temperature for 30 minutes. Pat dry, then sprinkle all over with salt and pepper.
Step 2
Step 2
Preheat oven to 450 F.
Step 3
Step 3
In a cast iron skillet over high heat, heat oil until it shimmers. Add the roast and brown on all sides, about 3 to 5 minutes per side. When the roast is brown, place the skillet in the oven and allow the roast to come to an internal temperature of 135 F for medium rare.
Step 4
Step 4
Remove the roast to a plate and tent with foil. Allow to rest for 15 minutes.
Step 5
Step 5
Make the sauce: Add the shallots and mushrooms to the hot skillet and stir until soft, about 5 minutes. Add the red wine and deglaze the pan, scraping up the browned bits. Simmer the wine until it reduces and becomes slightly syrupy. Whisk in the butter and pour into a gravy boat or serving bowl.
Step 7
Step 7
Carve the beef into slices about 3/4-inch thick and top with the sauce. Serve immediately.