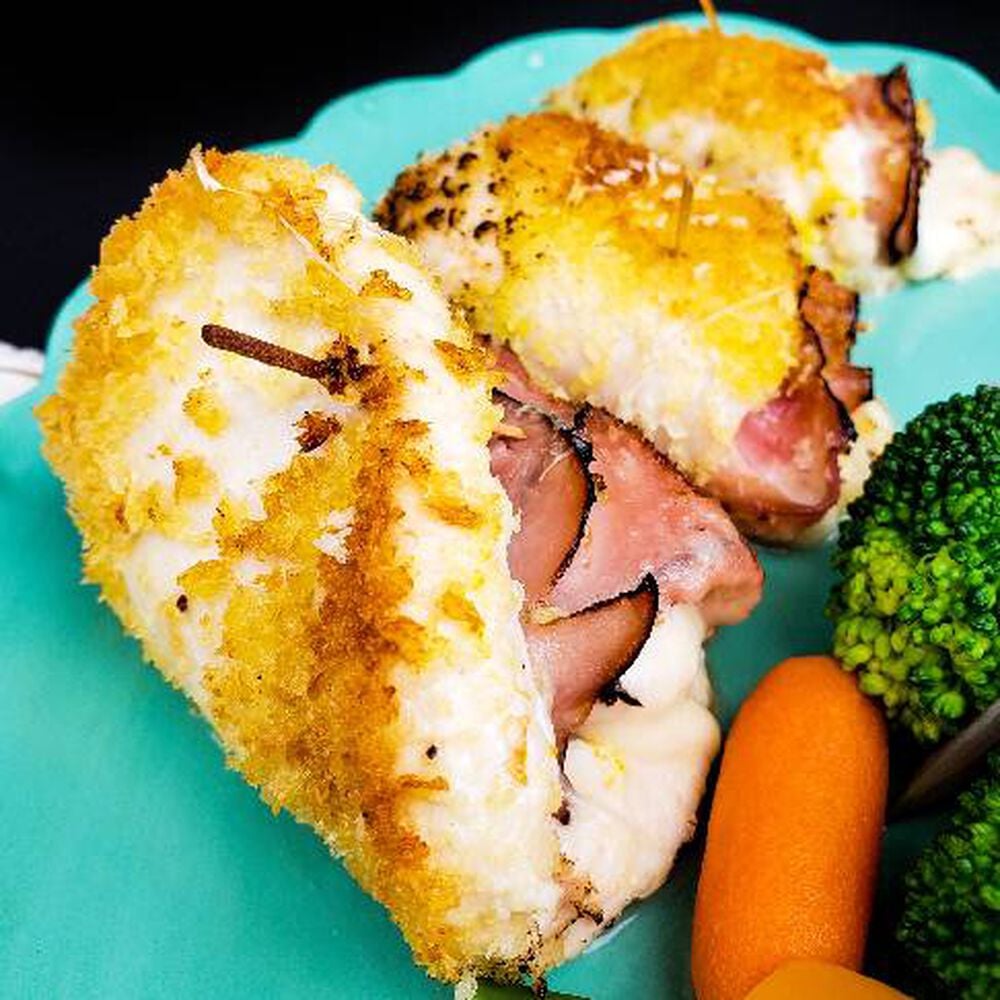 This recipe may sound difficult to make, but with just four steps, prep to table takes just 50 minutes. Though easy, it looks quite impressive. Serve it when you want to treat someone special. Some tips to make this dish exceptional? Reserve a few extra slices of cheese and tuck them in 5 minutes before removing the pan from the oven to compensate for cheese that has melted out during the baking process. Also, be sure to bake cutlets in an uncovered pan to ensure that the Panko coating stays crispy.
Nutritional Information
6 Servings Per Recipe
Total Carbohydrate: 32.0g
*Percent Daily Values are based on a 2,000 calorie diet.
Ingredients
Ingredients
6 thin-sliced chicken breasts
1 cup Panko crumbs
12 slices honey ham
12 slices cheese of choice
Salt and pepper to taste
2-lb. bag of seasoned filets – 5 to 8 total
Step 1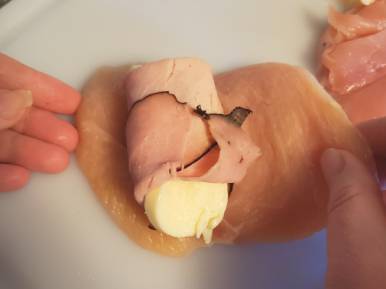 Step 1
Preheat the oven to 400 F. Add 2 slices of ham and 2 slices of cheese into half of the chicken cutlet and fold over, securing with 1 or 2 toothpicks.
Step 2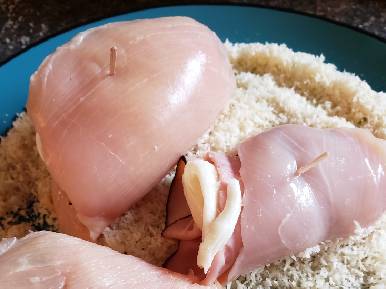 Step 2
Roll the rolled cutlet in the Panko breadcrumbs and fry in a hot skillet until lightly browned on both sides. Place skillet in the oven and continue cooking for approximately 20 minutes.