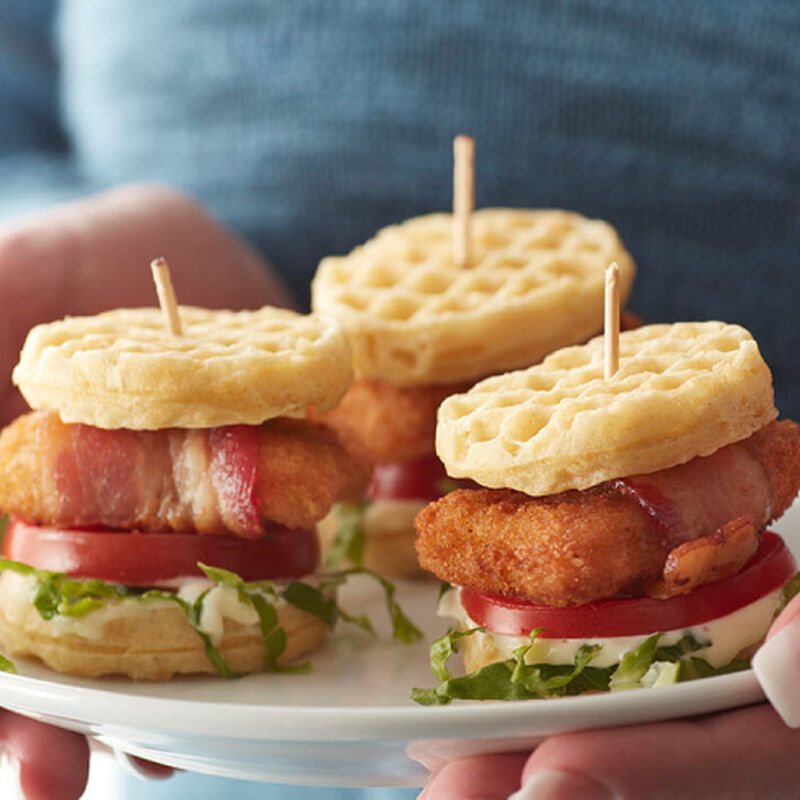 A lunchtime treat or mid-afternoon snack! The taste of classic chicken and waffles is paired with BLT toppings for a bite that's out of this world. Remember to use red, ripe tomatoes and Niman Ranch bacon!
Nutritional Information
12 Servings Per Recipe
Total Carbohydrate: 11.0g
*Percent Daily Values are based on a 2,000 calorie diet.
Ingredients
Ingredients
12 chicken nuggets
6 slices bacon
24 mini waffles
1/4 cup mayonnaise
3/4 cup shredded lettuce
4 Roma tomatoes, sliced into 12
Step 1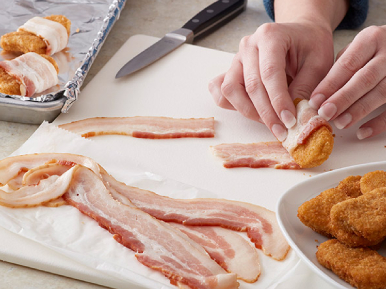 Step 1
Preheat your oven to 425 F. Wrap each nugget with bacon, cutting off the excess. Place on a foil-lined baking sheet. Bake for 15 to 20 minutes until chicken is heated through and the bacon is crisp. Internal temperature should reach 150 to 160 F.
Step 2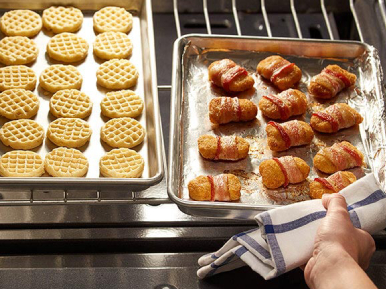 Step 2
Place 24 mini waffles on another baking sheet. Three to 4 minutes before the chicken is done, pop the waffles into the same oven and toast until crispy and warm.
Step 3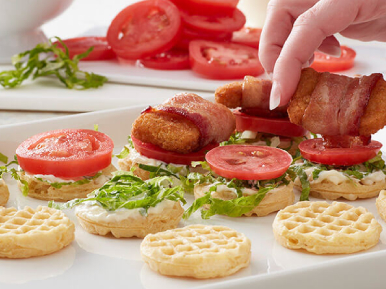 Step 3
To assemble, smear a teaspoon of mayonnaise on each of 12 waffles. Top with some shredded lettuce and a slice of tomato. Place a bacon-wrapped chicken nugget on top of tomato.
Step 4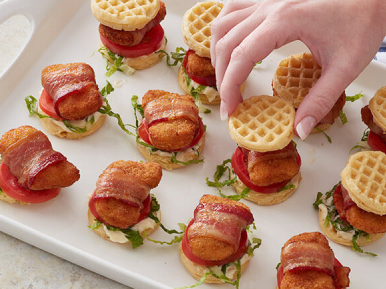 Step 4
Place another mini waffle on top of each nugget. Skewer each chicken bite with a toothpick and serve.

Note: Nutritional information based on Perdue Chicken Breast Nuggets