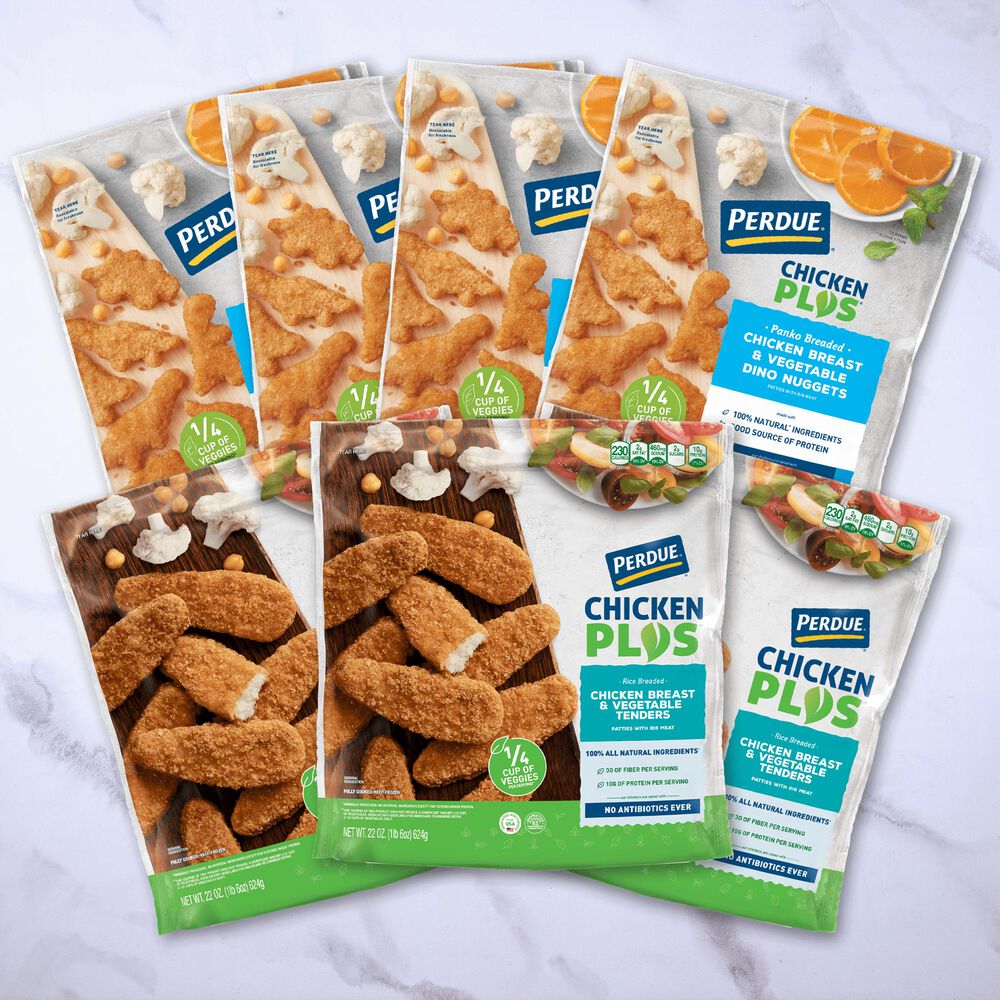 A collection of white chicken meat and veggie nuggets and tenders — 38 servings for only $1.82 per serving!
Free shipping on any order over $159.99!
Your Price
Limited Time Only Save 16%
Regular Price
$83.93
Sale Price
$69.99
Each
Description
Finding foods kids will eat is a process of trial and error. Take the guesswork out of meal planning by serving something you know they'll love: our Chicken Plus nuggets and tenders. The recipe starts with our tender and juicy chicken breast meat. To that, we add a mix of spices and veggies (¼ cup per serving, in fact) and then coat each tasty bite in panko or rice-flour breading. Products cook quickly in the oven, microwave or air fryer and come out crispy, juicy and delicious every time. This sampler — 9 ½ pounds of chicken — is designed to keep your freezer stocked, so you always have lunch and dinner options on hand. And the cost savings is significant: over 38 servings for only $1.82 per serving!
Bundle Includes (all frozen):
Perdue Chicken Plus Chicken Breast and Vegetable Dino Nuggets
Perdue Chicken Plus Chicken Breast and Vegetable Dino Nuggets
1.37-lb. bag of frozen nuggets
Perdue Chicken Plus Chicken Breast and Vegetable Tenders
Perdue Chicken Plus Chicken Breast and Vegetable Tenders
1.37-lb. bag of frozen tenders