Recipe Source

by Mitzi Perdue with contributions by the Perdue Farms culinary team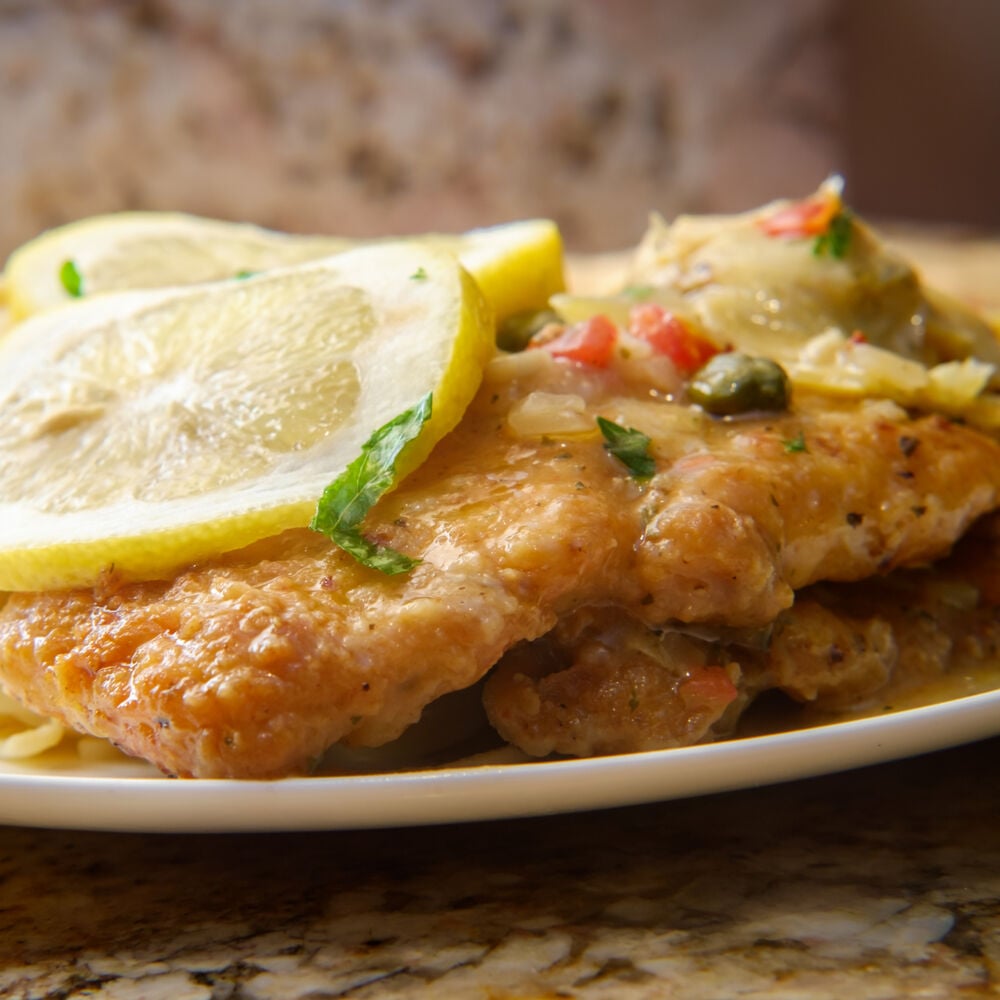 Recipe Source

by Mitzi Perdue with contributions by the Perdue Farms culinary team
This stick-to-your-ribs chicken schnitzel recipe is perfect for nights when you really want comfort food on the quick. Thin-sliced chicken breasts are breaded, fried and served over noodles with a zesty lemon caper sauce on top. Delicious!
Nutritional Information
*Percent Daily Values are based on a 2,000 calorie diet.
Ingredients
Ingredients
1 pack Perdue Fresh Cuts Thin-Sliced Chicken Breasts
2 eggs
3/4 teaspoon salt or to taste
Ground pepper to taste
1/3 cup flour
1 cup dry breadcrumbs
Vegetable oil
6 tablespoons butter or margarine
2 tablespoons fresh lemon juice
3 tablespoons capers, drained
finely chopped
2 tablespoons minced fresh parsley
Step 1
Step 1
In a shallow bowl, beat eggs with salt and pepper. Place flour and bread crumbs on sheets of wax paper. Dredge chicken in flour, then dip in egg and coat with breadcrumbs.
Step 2
Step 2
Heat 1/4 inch oil in a large skillet over medium-high heat. Add chicken and saute for 3 to 4 minutes per side or until lightly browned and cooked through. Remove to serving platter.
Step 3
Step 3
Pour oil out of skillet and wipe clean. Add butter to skillet and melt over medium heat. Add lemon juice and capers carefully to avoid spatters. Pour over schnitzels.
Step 4
Step 4
Sprinkle parsley on top. Serve with buttered noodles.
Source: The Perdue Chicken Cookbook by Mitzi Perdue, © 2000