Farmhouse Chicken Casserole
Recipe Source

Laura Landis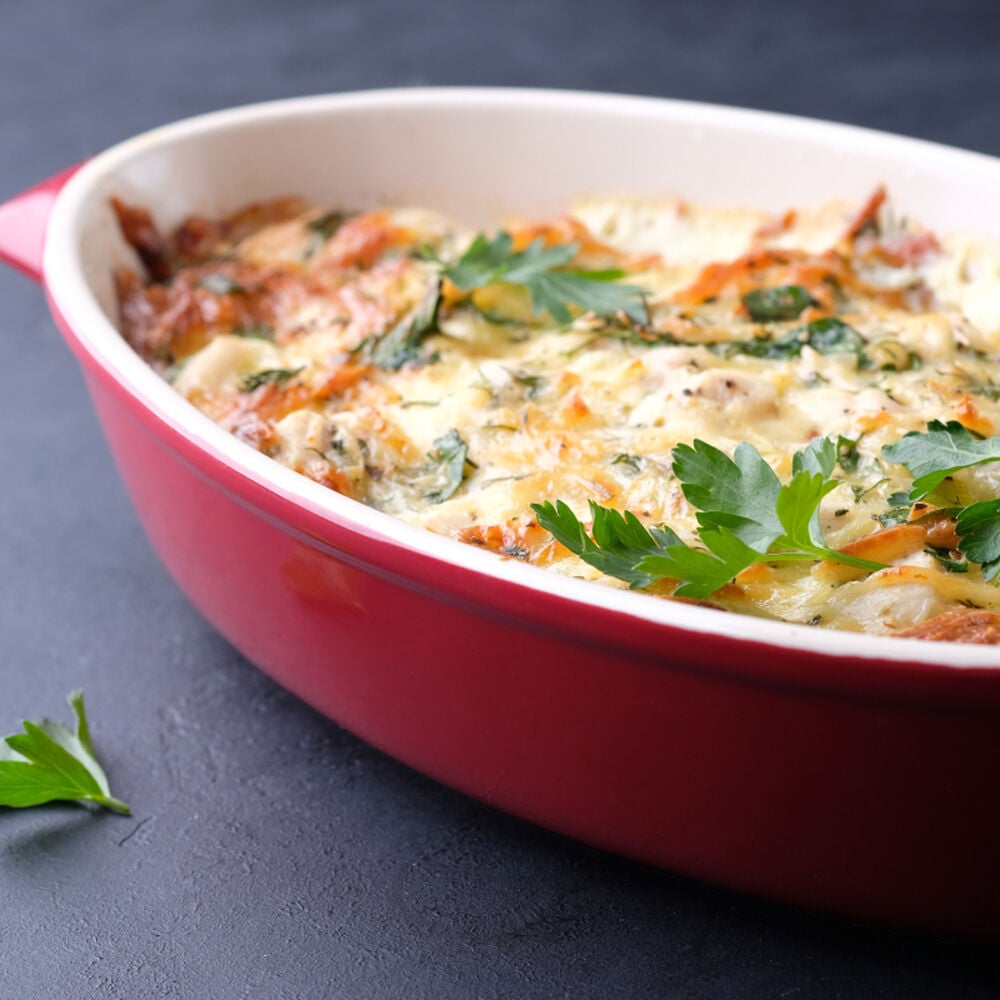 Farmhouse Chicken Casserole
Recipe Source

Laura Landis
A great way to use leftover turkey or chicken, this quick and easy, comfort food recipe for chicken and stuffing casserole makes a stick-to-your-ribs meal that will feed a big family. Don't be surprised if kids come back for seconds!
by Perdue Farmer Laura Landis, Worth the Wait Farm
Nutritional Information
9 Servings Per Recipe
Total Carbohydrate: 21g
7%
*Percent Daily Values are based on a 2,000 calorie diet.
Ingredients
Ingredients
3 Perdue Harvestland Boneless Skinless Chicken Breasts
1 pint sour cream
2 cans cream of chicken soup
1 large package herbal stuffing mix
Approx. 3-lb. pack of succulent and juicy chicken breasts ― portioned in three 1-lb. pouches
Your Price
Limited Time Only Save 62%
Regular Price
$39.99
Sale Price
$14.99
Each
avg/ea
Step 1
Step 1
Cook chicken to 170 F and cut or shred into bite-sized pieces. Set aside.
Step 2
Step 2
Preheat oven to 375 F.
Step 3
Step 3
In a large bowl, mix sour cream and soup together. Add chicken and mix well. Spread in a 9 x 13 x 2 pan.
Step 4
Step 4
Prepare stuffing mix, following package directions. Spread stuffing mix over chicken mixture and cover pan tightly with foil.
Step 5
Step 5
Bake for 45 minutes. Remove from oven and uncover. Allow to rest 15 minutes before serving.

About Our Farmers
Perdue Farms and its brands work with small family farmers and ranchers across the country to produce premium proteins.
Get to know our farmers
.