Chili Lime Grilled Chicken Cutlets
Recipe Source

by the Ninja Test Kitchen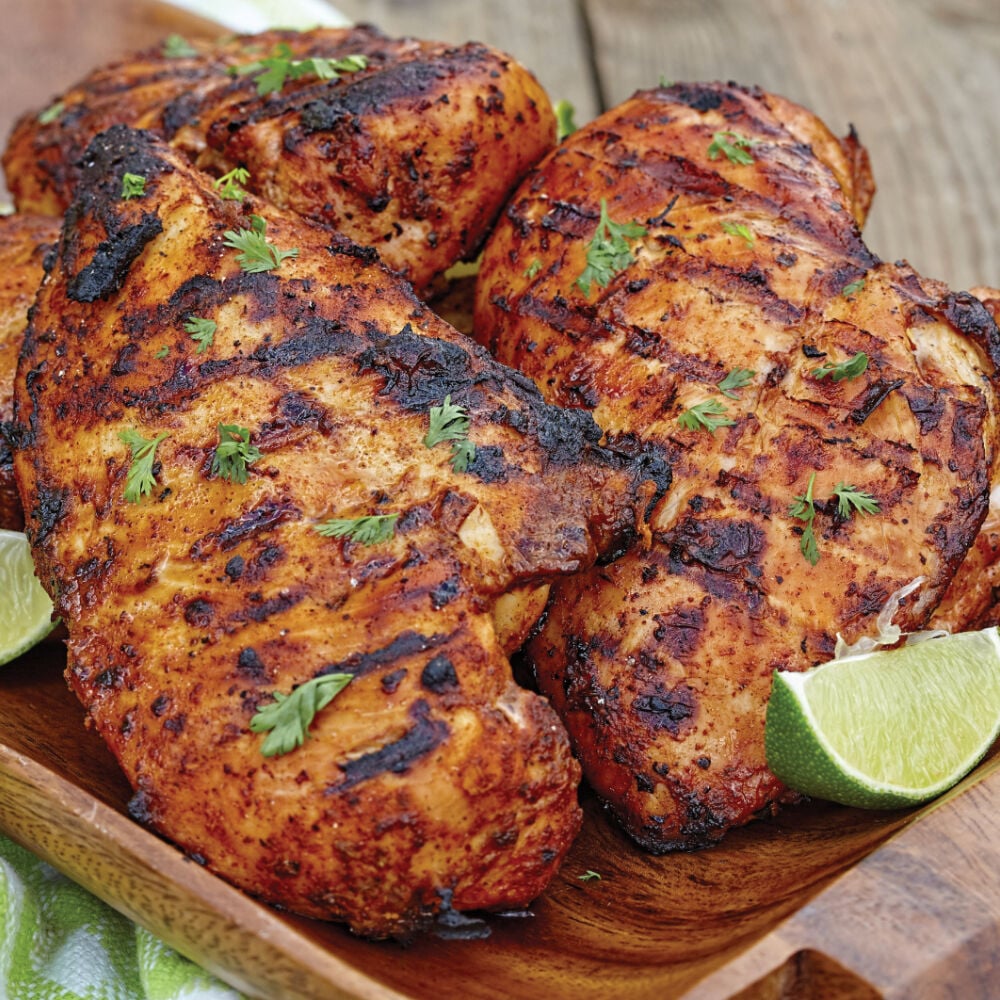 Chili Lime Grilled Chicken Cutlets
Recipe Source

by the Ninja Test Kitchen
Use the Ninja® Foodi® Xl Pro Grill & Griddle to make this delicious Tex-Mex entree. Cooks up in minutes!
Nutritional Information
Serving Size 5
Total Carbohydrate: 13.8g
5%
*Percent Daily Values are based on a 2,000 calorie diet.
Ingredients
Ingredients
10 Perdue Boneless Skinless Chicken Breast Filets
1/2 cup sweet Thai chili sauce
Zest and juice of 2 limes
1 tablespoon minced garlic
1/2 cup canola oil
Kosher salt, as desired
Ground black pepper, as desired
2-lb. bag of seasoned filets – 5 to 8 total
Step 1
Step 1
Place the sweet Thai chili sauce, lime juice and zest, garlic, canola oil, salt, and pepper in a large bowl and whisk until combined. Place the chicken in the sauce and marinade for at least 1 hour or up to 8 hours.
Step 2
Step 2
To install the grill grate, slide it into the front of the base so it hooks in, then press down on the back until it clicks into place and close the hood. Select GRILL, set temperature to MED, and set time to 15 minutes. Press the dial to begin preheating (preheating will take approximately 1 minutes).
Step 3
Step 3
When unit beeps to signify it has preheated, open hood and place 4–5 cutlets on grill grate, gently pressing them down to maximize grill marks. Leave hood open while cooking.
Step 4
Step 4
When unit beeps and the display reads FLIP, use silicone-tipped tongs to flip the chicken. Leave hood open and continue cooking.
Step 5
Step 5
When cooking is complete, remove chicken and transfer to a plate or cutting board and allow to rest for 5 minutes before serving. Repeat steps 2–4 with any remaining chicken cutlets.