Classic Fried Chicken Cutlets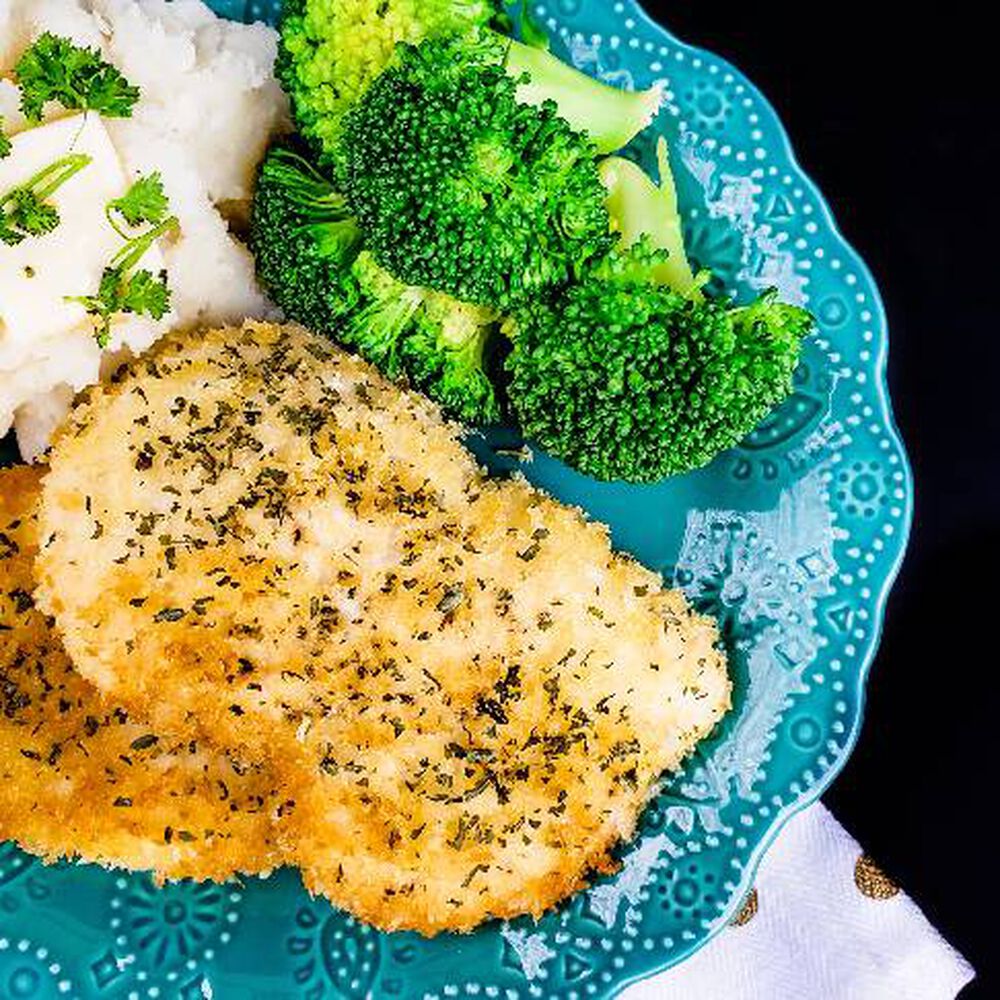 Classic Fried Chicken Cutlets
When you know how to fry a good piece of chicken cutlet, the possibilities are endless. Some tips you should keep in mind? Set the oil-filled pan over medium high heat and wait for the oil to reach the desired temp before adding chicken. If chicken is added before the oil sizzles, chicken will become soggy. If chicken is cooked in oil that is too hot, the outside will overcook, while the middle will remain raw. To test oil, lightly flick water-soaked fingers over the pan: If oil sizzles and crackles, it is ready. If the oil violently pops, it's too hot and heat should be turned down and allowed to cool for five minutes. Another tip: If frying a large batch and oil begins to blacken, switch it out, as burnt oil can affect the taste.
Nutritional Information
6 Servings Per Recipe
Total Carbohydrate: 24.0g
*Percent Daily Values are based on a 2,000 calorie diet.
Ingredients
Ingredients
6 thin-sliced chicken breasts
1 cup Panko crumbs
1 tablespoon Italian seasoning
Salt and pepper to taste
Step 1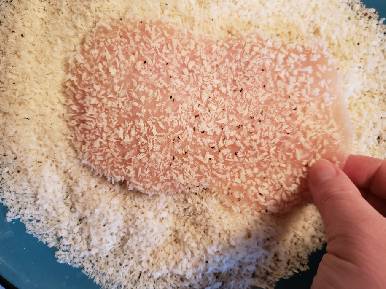 Step 1
On a plate, combine the Panko crumbs with the Italian seasoning, salt and pepper.
Step 2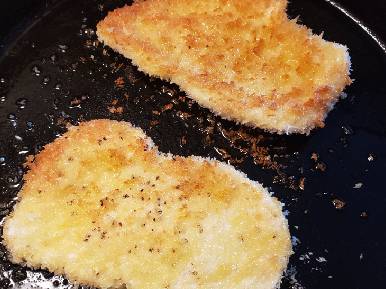 Step 2
Dip each side of the cutlets into the Panko mixture, then fry cutlets until golden on each side and cooked through.
Step 3
Step 3
Serve with mashed potatoes and veggies.