Coconut and Panko-Crusted Fried Chicken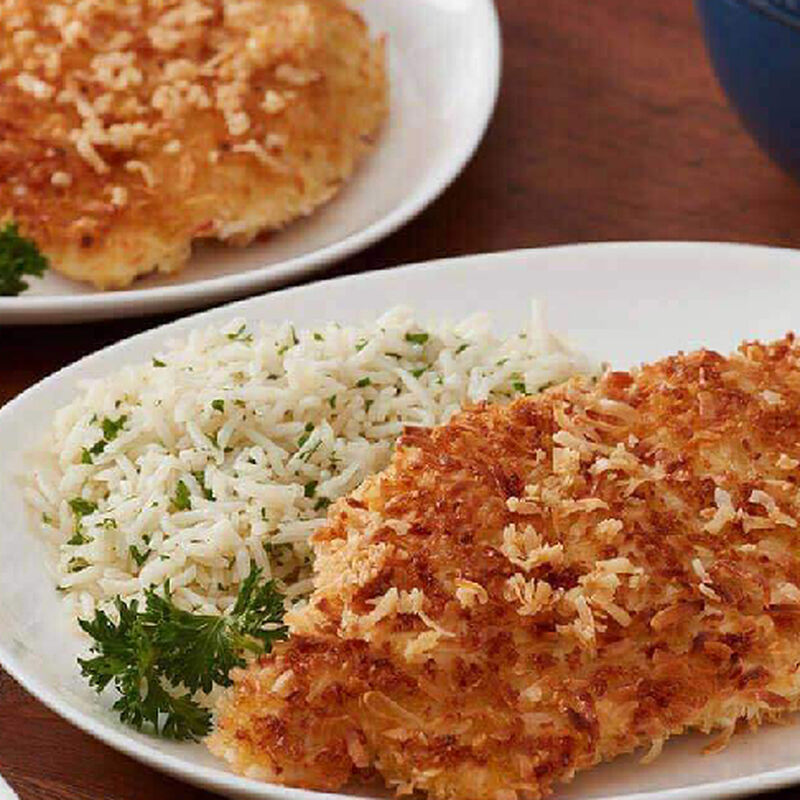 Coconut and Panko-Crusted Fried Chicken
A tropical twist on classic fried chicken! This quick and easy recipe is perfect for weeknight dinner. The flavor and crunch are just right for kids. Serve with your favorite dipping sauce and a side of rice and veggies.
Nutritional Information
Calories

410.0

Protein

36.0g

Sat. fat

15.0g

Sugar

2.0g
Nutritional Information
*Percent Daily Values are based on a 2,000 calorie diet.
Ingredients
Ingredients
cups unsweetened shredded coconut
tablespoon coconut or canola oil
Step One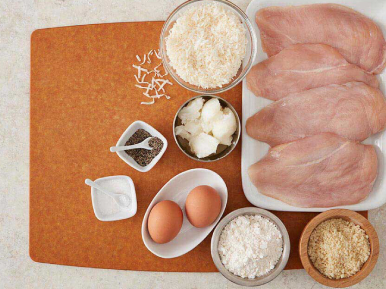 Step One
Preheat oven to 350 F. In a shallow dish, combine the flour, salt, and pepper. In a second shallow dish, whisk together the eggs. In the third shallow dish, combine the shredded coconut and the Panko breadcrumbs.
Step Two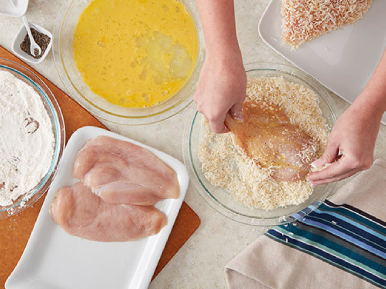 Step Two
First, dredge each chicken breast lightly in flour. Then dip the floured chicken in the egg wash, letting the excess drip away. Next, dredge the egg-washed chicken in the coconut-Panko mixture, pressing lightly to make sure the coconut sticks.
Step Three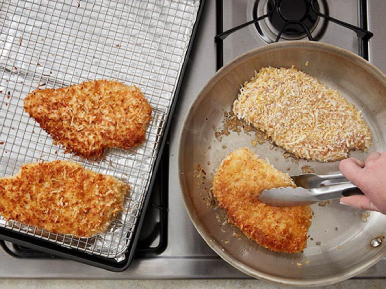 Step Three
In a large skillet, heat the coconut oil over medium lo heat. Sauté the chicken 1 to 2 minutes per side until coconut is golden brown. Place the chicken on a rack over a foil-lined baking tray. Place the baking tray in the oven and bake for 10 minutes until chicken is cooked through. Chicken is done when a meat thermometer inserted in the center reaches 170 F. Keep warm until ready to serve.
Step Four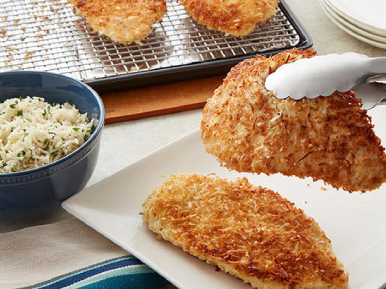 Step Four
Serve fried chicken with Basmati rice and your choice of dipping sauce: sweet and sour, citrus chili or peanut sauce.