Cranberry Chicken Over Potatoes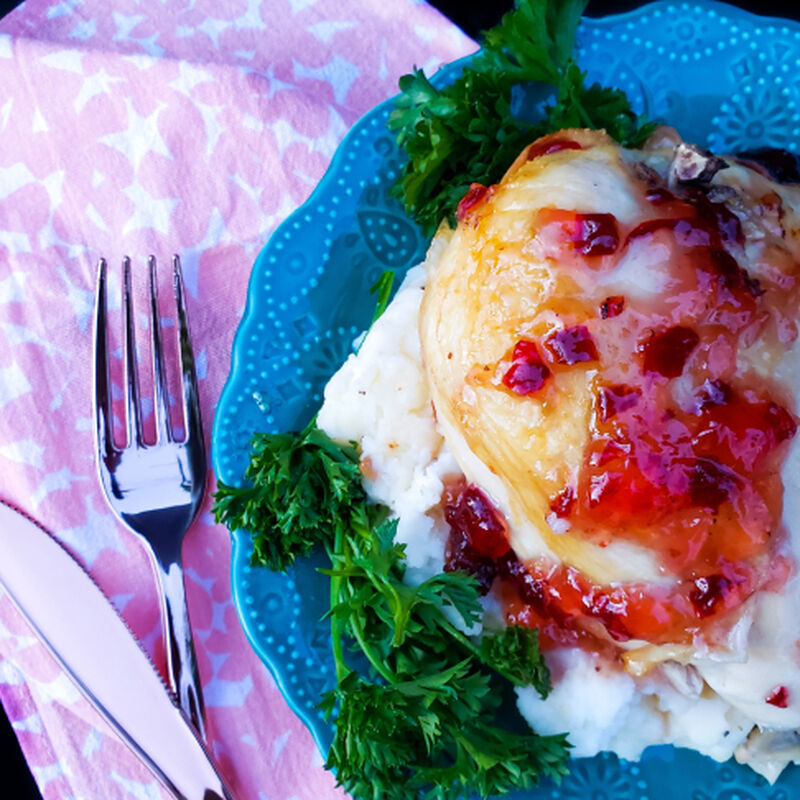 Cranberry Chicken Over Potatoes
This dinner is so simple that the kids could help you make it. The three-step dinner recipe can be tweaked based on what's in your cupboard. Cranberry jelly adds a tangy flavor, but if you 'd like to sweeten, think of using mixed berry or peach jelly. To spice up this dish, use pepper jelly, which still offers a sweet glaze but gives you that extra kick you may be looking for.
Nutritional Information
Calories

501.0

Protein

12.0g

Sugar

16.0g
Nutritional Information
4 servings per recipe
Total Carbohydrate: 113.0g
*Percent Daily Values are based on a 2,000 calorie diet.
Ingredients
Ingredients
4 to 6 chicken breasts
3 cups instant potatoes
1/2 cup cranberry jelly, or jelly of choice
Salt and pepper
Timing
Timing
Prep
5 minutes
Cook
30 minutes
Step One
Step One
Preheat oven to 400 F. Place chicken breasts in a pan and sprinkle with salt and pepper. Bake for approximately 30 minutes or until juices run clear.
Step Two
Step Two
On stovetop, cook mashed potatoes and season.
Step Three
Step Three
Just before serving, slather chicken breasts with a healthy spoonful of cranberry jelly (or jelly of choice).