Cranberry Chicken Over Potatoes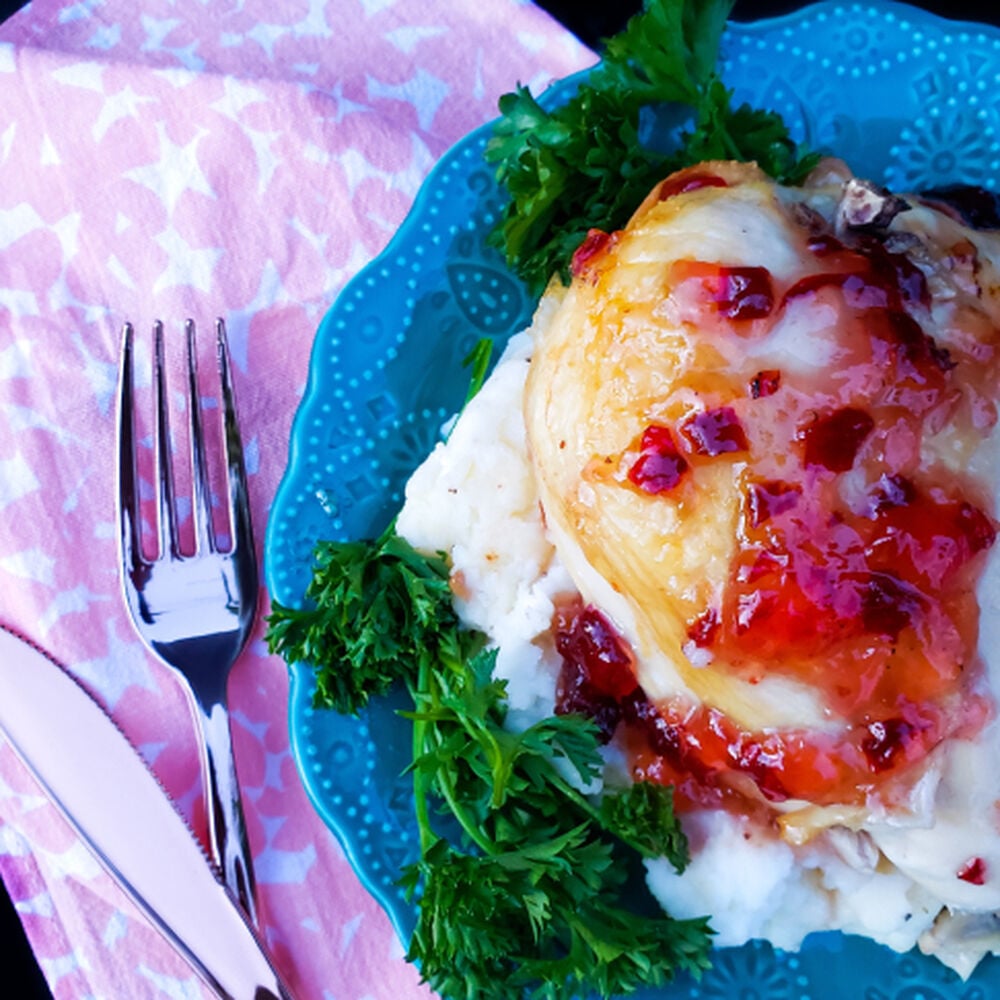 Cranberry Chicken Over Potatoes
This dinner is so simple that the kids could help you make it. The three-step dinner recipe can be tweaked based on what's in your cupboard. Cranberry jelly adds a tangy flavor, but if you 'd like to sweeten, think of using mixed berry or peach jelly. To spice up this dish, use pepper jelly, which still offers a sweet glaze but gives you that extra kick you may be looking for.
Nutritional Information
4 Servings Per Recipe
Total Carbohydrate: 113.0g
*Percent Daily Values are based on a 2,000 calorie diet.
Ingredients
Ingredients
4 to 6 Perdue Harvestland Boneless Skinless Chicken Breasts
3 cups instant potatoes
1/2 cup cranberry jelly, or jelly of choice
Salt and pepper
Approx. 3-lb. pack of succulent and juicy chicken breasts ― portioned in three 1-lb. pouches
Step 1
Step 1
Preheat oven to 400 F. Place chicken breasts in a pan and sprinkle with salt and pepper. Bake for approximately 30 minutes or until juices run clear.
Step 2
Step 2
On stovetop, cook mashed potatoes and season.
Step 3
Step 3
Just before serving, slather chicken breasts with a healthy spoonful of cranberry jelly (or jelly of choice).