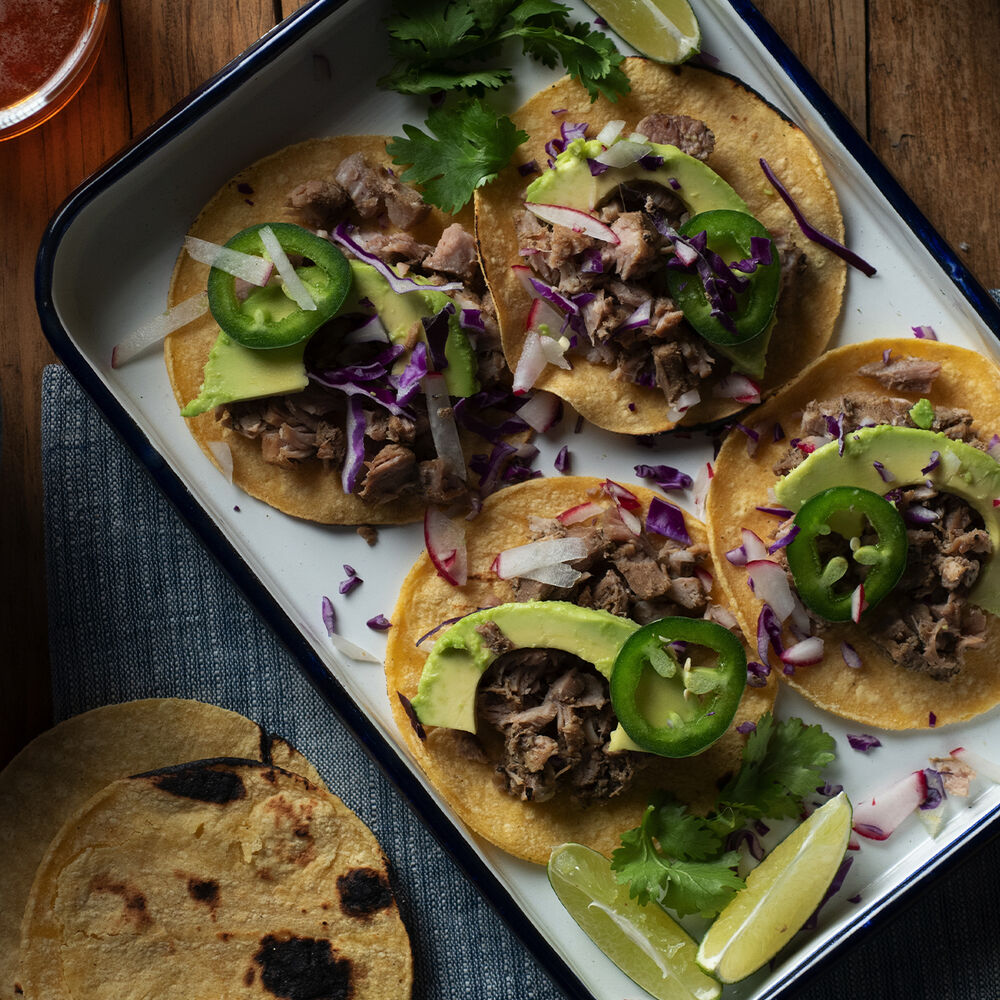 Set it and forget it! This recipe for slow cooker pork carnitas comes together so easily. Let the pork loin roast slowly, while you prepare toppings. Set out a festive spread and let guests build their own tacos.
Nutritional Information
4 Servings Per Recipe
Total Carbohydrate: 37g
13%
*Percent Daily Values are based on a 2,000 calorie diet.
Ingredients
Ingredients
4-pound Coleman Natural Boneless Pork Loin Roast
12 corn tortillas, heated through and slightly browned by cooking on both sides in a dry, heavy-bottomed skillet, preferably cast iron
2 tablespoons olive oil
2 oranges, sliced into quarters
2 limes, slicked into quarters
2 medium onions, peeled and sliced into quarters
4 to 6 cups water
2 teaspoons salt
1 teaspoon freshly ground black pepper
1 bay leaf
1 teaspoon dried oregano
1/2 cup fresh cilantro leaves
2 limes, sliced into quarters
8 to 10 radishes, thinly sliced
2 avocados, peeled, halved and sliced
Step 1
Step 1
Rinse pork roast and pat dry with paper towel. Rub all over with olive oil, then sprinkle with salt and pepper.
Step 2
Step 2
Place pork roast in slow cooker with fat side up. Add all other ingredients to slow cooker, making sure there is enough water to cover the roast at least two-thirds of the way. Cover slow cooker with lid and cook on high for 6 to 8 hours, or until roast is tender.
Step 3
Step 3
Remove roast from slow cooker and, using two forks, shred into smaller pieces. Add pork to warm tortillas, serve warm with toppings.