Dill Chicken Breasts With Rainbow Carrots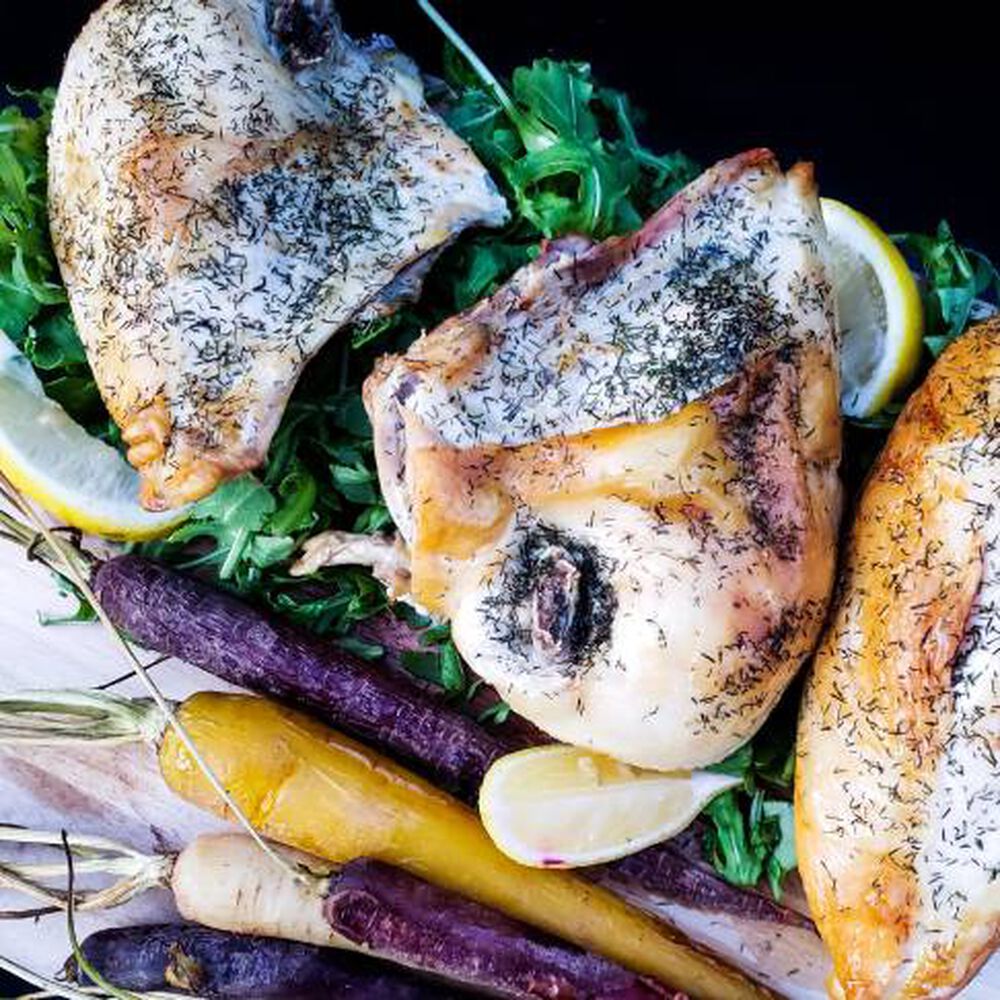 Dill Chicken Breasts With Rainbow Carrots
Visually colorful and with no overpowering flavors, this dish brings out all the natural deliciousness of the ingredients. And it's easy to prepare: Simply add all items to a sheet pan and roast. Carrots can be substituted for any other veggie in your fridge. If you're making this for Sunday dinner, be sure to double or triple the recipe so you have plenty of leftovers to use in other dishes throughout the week. Chicken noodle soup is a perfect way to use up pre-cooked chicken and carrots: Add some chicken broth, seasonings and noodles for another quick, easy and cost-friendly dinner.
Nutritional Information
4 Servings Per Recipe
Total Carbohydrate: 10.0g
*Percent Daily Values are based on a 2,000 calorie diet.
Ingredients
Ingredients
4 to 6 Perdue Harvestland Boneless Skinless Chicken Breasts
3 tablespoons olive oil
2 teaspoons dill weed
Salt and pepper, to taste
2 pounds full-sized rainbow carrots
Approx. 3-lb. pack of tender, juicy organic chicken breasts ― portioned into three 1-lb. pouches
Approx. 3-lb. pack of succulent and juicy chicken breasts ― portioned in three 1-lb. pouches
Step 1
Step 1
Preheat oven to 400 F. Peel carrots.
Step 2
Step 2
Place chicken breasts and carrots on a sheet pan and rub with olive oil, salt, pepper and dill.
Step 3
Step 3
Bake for 30 to 35 minutes, or until the juices run clear and internal temperature reaches at least 165 F as measured with a food thermometer.