Perdue Organic Gluten-Free Chicken Sampler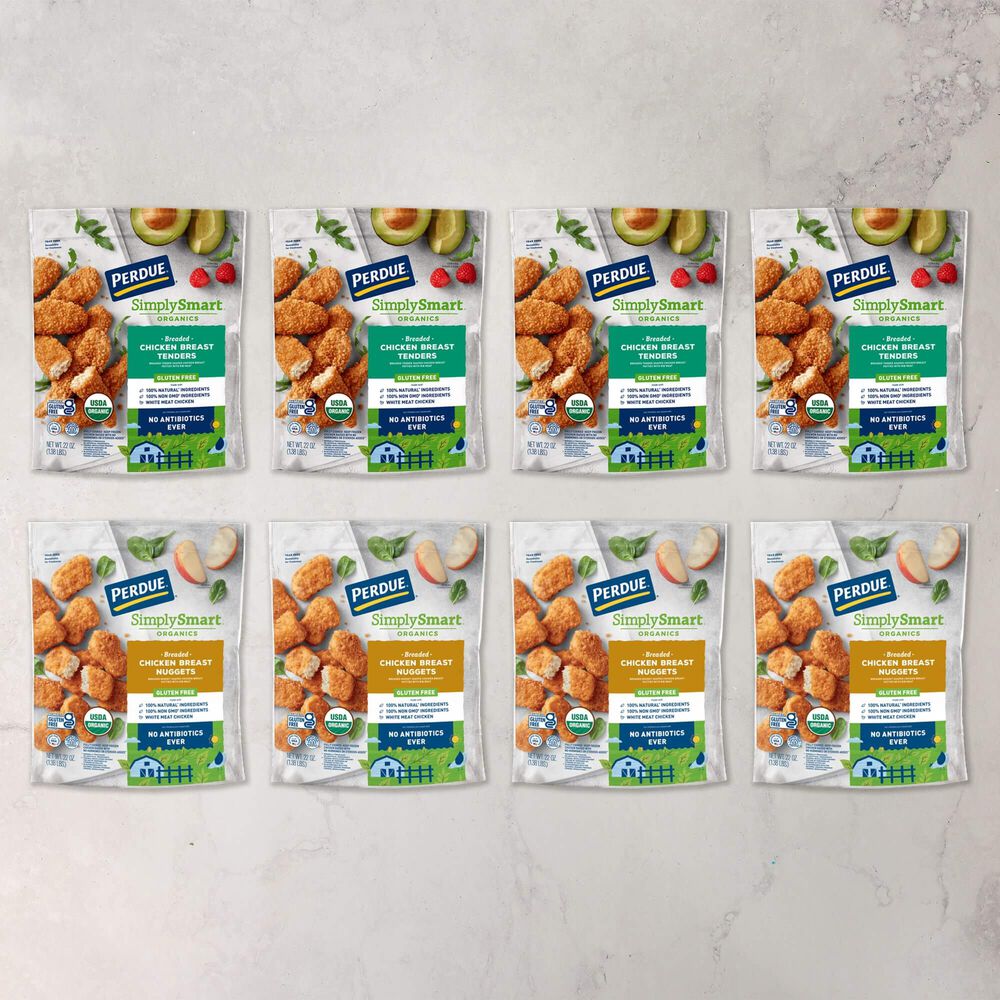 Perdue Organic Gluten-Free Chicken Sampler
Over 10 lbs. of organic chicken breast nuggets and tenders, coated in a crispy gluten-free breading
OFFER ACTIVATED: Enjoy Free 3 lbs. of Thighs with Purchase!
Your Price
Limited Time Only Save 11%
Regular Price
$135.92
Sale Price
$119.99
Each
---
Hand-Picked Favorites to Fill Your Freezer
Description
A healthy and certified gluten-free choice your family will love! Our chicken tenders and nuggets are made with all-natural ingredients you can trust: organic boneless chicken breast meat from our family of farmers, seasonings and gluten-free breading. Delicious morsels are fully baked to crispy perfection and, for heat-and-eat convenience, packed in resealable bags.
About Perdue SIMPLY SMART® Organics
Established in 1920 with one small mid-Atlantic chicken farm, Perdue remains a family owned and operated company that takes pride in its commitment to animal care. Together with a network of small U.S. family farmers, Perdue raises poultry on an all-vegetarian diet with no antibiotics, animal by-products or hormones – EVER! Perdue SIMPLY SMART® Organics products are made with only organic, non-GMO,** recognizable ingredients you can trust. Learn more at Perdue.com
Bundle Includes (all frozen):
Organic Breaded Chicken Breast Tenders
Organic Breaded Chicken Breast Tenders
1.37-lb. bag of gluten-free and organic chicken breast tenders
Organic Breaded Chicken Breast Nuggets
Organic Breaded Chicken Breast Nuggets
1.38-lb. bag of gluten-free and organic chicken breast nuggets