Perdue Gluten-Free Chicken Sampler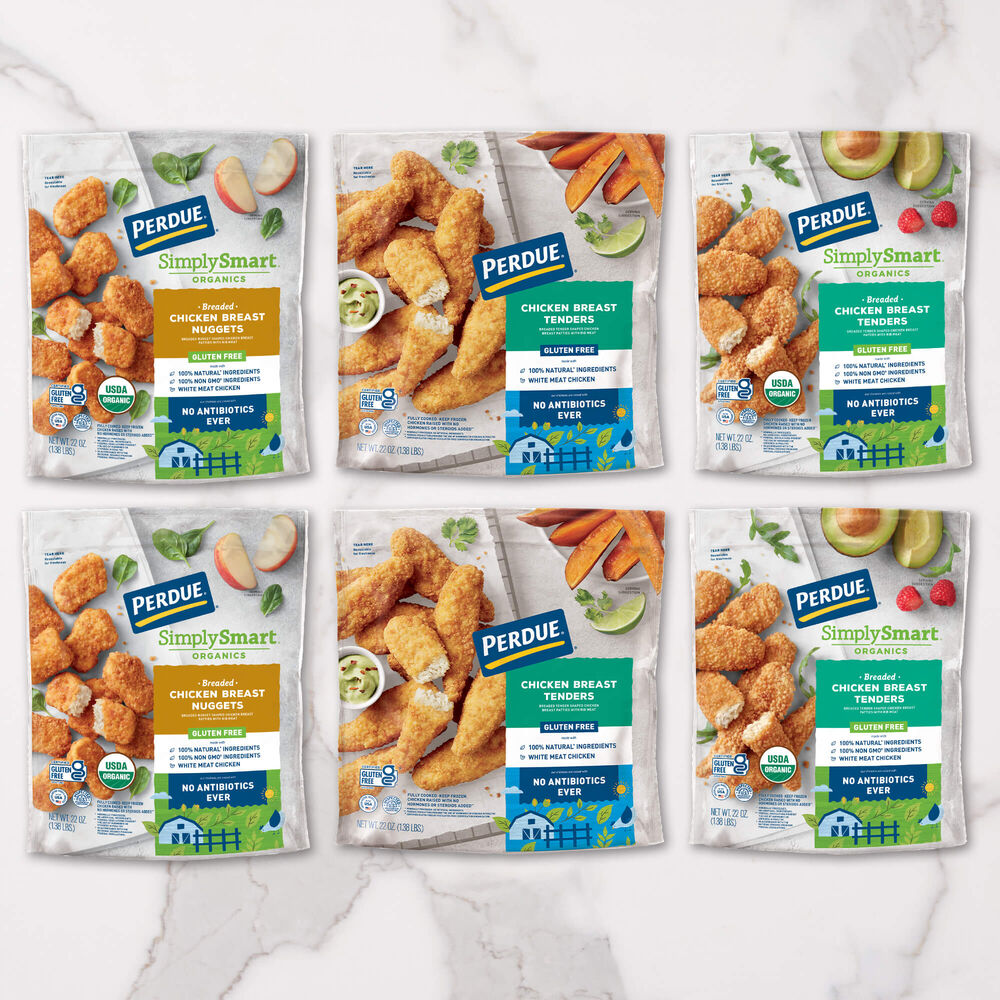 Perdue Gluten-Free Chicken Sampler
Over 8 pounds of all-white-meat chicken nuggets and tenders, coated in a crispy gluten-free breading
Free shipping on any order over $159.99!
Your Price
Limited Time Only Save 23%
Regular Price
$91.94
Sale Price
$69.99
Each
---
Hand-Picked Favorites to Fill Your Freezer
Description
Presenting our first gluten-free value pack — highly requested by our most loyal customers and now offered at over 20% off! This six-bag collection features our full assortment of gluten-free all-white-meat chicken nuggets and tenders. Each bite of tender, juicy all-natural chicken is coated in a homestyle gluten-free breading that comes out of the oven crispy, crunchy and utterly delicious.!
Perdue SimplySmart Organics Breaded Chicken Breast Tenders Gluten Free
Perdue SimplySmart Organics Breaded Chicken Breast Tenders Gluten Free
1.37-lb. bag of frozen tenders
Perdue SimplySmart Organics Breaded Chicken Breast Nuggets Gluten Free
Perdue SimplySmart Organics Breaded Chicken Breast Nuggets Gluten Free
1.38-lb. bag of frozen, gluten-free chicken breast nuggets
Perdue Breaded Chicken Breast Tenders Gluten Free
Perdue Breaded Chicken Breast Tenders Gluten Free
22-oz. bag of frozen, gluten-free chicken breast tenders