Grass-Fed Ground Beef Burgers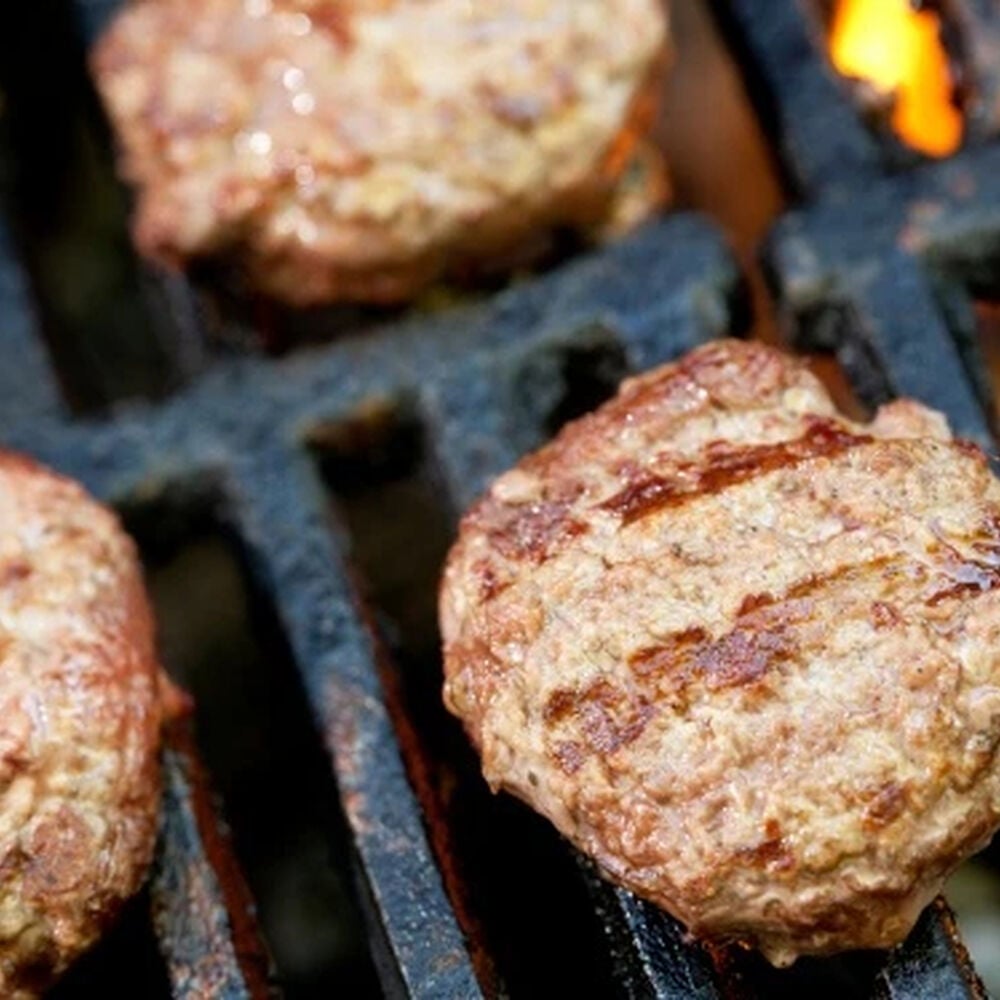 Grass-Fed Ground Beef Burgers
These burgers are the best thing you could serve at a backyard BBQ! No fancy seasonings, only a sprinkling of salt and pepper is necessary to bring out the meaty flavor of grass-fed beef, a lean and super-healthy alternative to ground chuck. Cook on the grill and serve on grilled buns with grilled onions, lettuce and your favorite toppings.
Nutritional Information
4 Servings Per Recipe
Total Carbohydrate: 23g
8%
*Percent Daily Values are based on a 2,000 calorie diet.
Ingredients
Ingredients
1 pound Panorama Organic Grass-Fed Ground Beef
3/4 teaspoon salt
2 teaspoons fresh ground black pepper
8 slices of bread or 4 burger buns
Grilled onions, lettuce and your favorite condiments
1-lb. pack of organic grass-fed ground beef
Step 1
Step 1
Mix ground beef for 30 seconds until slightly tacky; shape the meat into 4 patties. For even cooking, smooth the edges of each patty and using your thumb make a deep depression in the center to compensate for the swelling that will occur as the meat cooks.
Step 2
Step 2
Season patties with salt and pepper.
Step 3
Step 3
For medium-rare hamburgers, grill for 6 to 8 minutes over medium-hot coals, turning once or twice.
Step 4
Step 4
Toast bread on one side. Serve the hamburgers on the toasted bread with grilled onions, some leaves of lettuce and your favorite condiments and enjoy!