Grass-Fed Ground Beef Burgers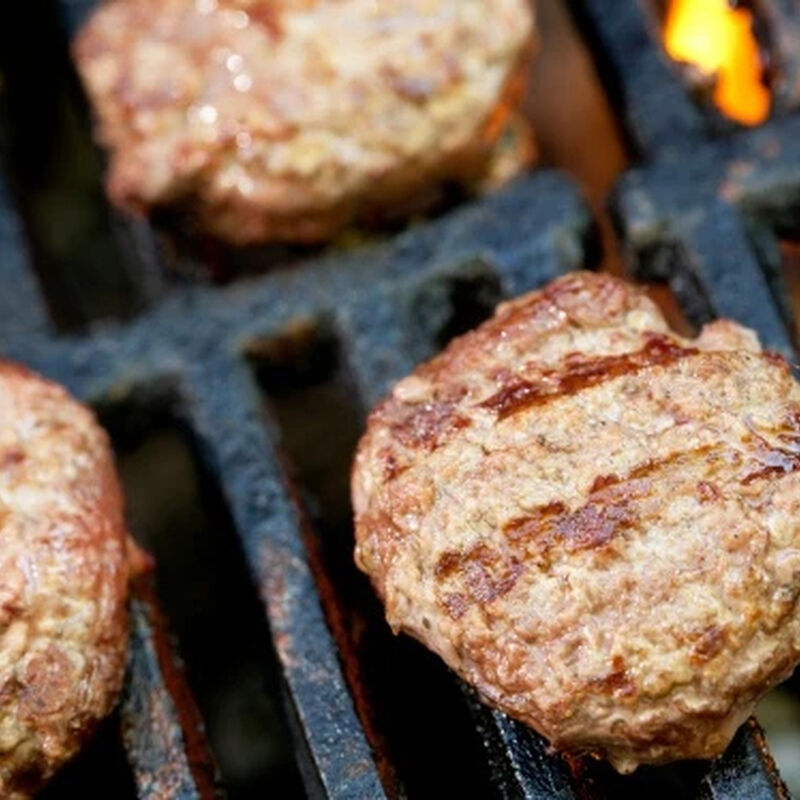 Grass-Fed Ground Beef Burgers
These burgers are the best thing you could serve at a backyard BBQ! No fancy seasonings, only a sprinkling of salt and pepper is necessary to bring out the meaty flavor of grass-fed beef, a lean and super-healthy alternative to ground chuck. Cook on the grill and serve on grilled buns with grilled onions, lettuce and your favorite toppings
Nutritional information
Calories

370

Protein

21g

Sodium

700mg

Sat. fat

7g

Sugar

3g
Nutritional information
Servings per recipe: 4
Amount per serving calories: 370
% daily value
Total fat: 19 g
Saturated fat: 7 g
Cholesterol: 75 mg
Sodium: 700 mg
Total carbs: 23 g
Dietary fiber: 3 g
Sugar: 3 g
Protein: 21 g
*Percent Daily Values are based on a 2,000 calorie diet.
The link to Grass-Fed Ground Beef Burgers has been copied
Ingredients
Ingredients
teaspoons fresh ground black pepper
slices of bread or 4 burger buns
Grilled onions, lettuce and your favorite condiments
Step One
Step One
Mix ground beef for 30 seconds until slightly tacky; shape the meat into 4 patties. For even cooking, smooth the edges of each patty and using your thumb make a deep depression in the center to compensate for the swelling that will occur as the meat cooks.
Step Two
Step Two
Season patties with salt and pepper.
Step Three
Step Three
For medium-rare hamburgers, grill for 6 to 8 minutes over medium-hot coals, turning once or twice.
Step Four
Step Four
Toast bread on one side. Serve the hamburgers on the toasted bread with grilled onions, some leaves of lettuce and your favorite condiments and enjoy!