Greek Quinoa Salad With Chicken Tenders
Recipe Source

by the Perdue Farms Culinary Team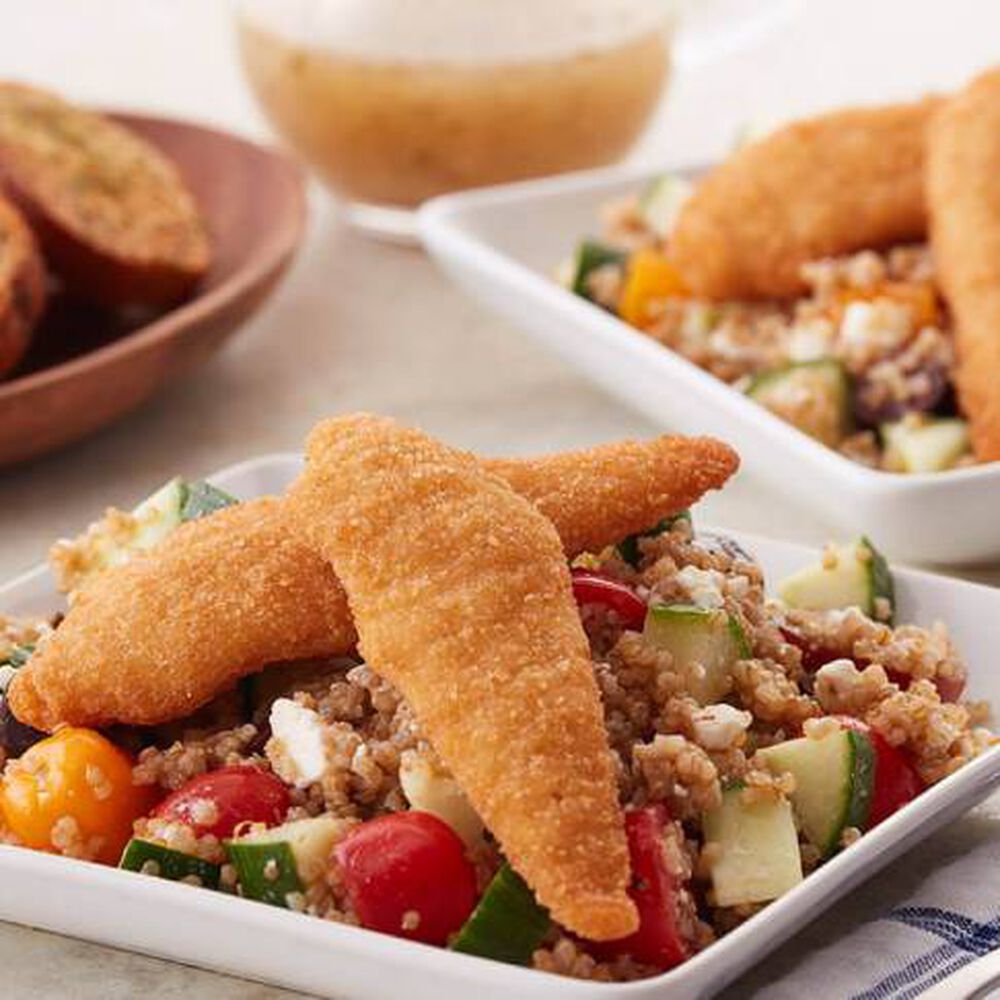 Greek Quinoa Salad With Chicken Tenders
Recipe Source

by the Perdue Farms Culinary Team
This quick and easy lunchtime recipe is perfect for those who follow a gluten-free diet. Crispy and delicious chicken tenders top a fresh-from-the-garden salad seasoned with your favorite Greek salad dressing. The recipe makes two servings, but can be doubled.
Nutritional Information
2 Servings Per Recipe
Total Carbohydrate: 60.0g
*Percent Daily Values are based on a 2,000 calorie diet.
Ingredients
Ingredients
4 Perdue SimplySmart Organics Breaded Chicken Breast Tenders
1 (8-ounce) bag microwave quinoa
1 cup cherry tomatoes
1 cup cucumbers
1/4 cup black olives
1/4 cup feta cheese
1/4 cup Greek dressing, plus more for serving
1/2 lemon, juiced
Step 1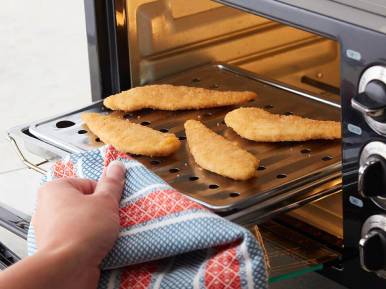 Step 1
Preheat toaster oven to 425 F. Place the chicken tenders on toaster oven tray and bake for 9 minutes. If frozen, add 2 minutes to baking time. Remove the tray from the toaster oven and flip each chicken tender. Bake for another 9 minutes. Let stand 2 to 3 minutes.
Step 2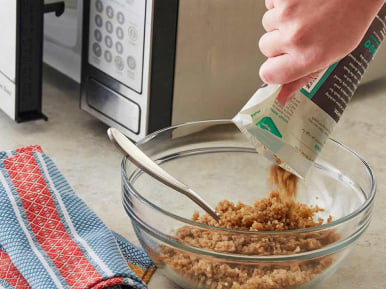 Step 2
Gently squeeze the quinoa pouch to separate the grains. Tear a 2-inch opening across the top of the pouch. Heat in the microwave for 1 to 2 minutes. Pour the hot quinoa into a bowl and let cool.
Step 3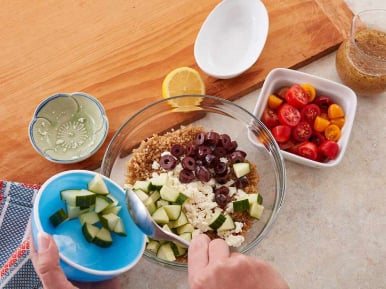 Step 3
When quinoa is cool, add the cherry tomatoes, cucumbers, black olives and feta cheese. Toss it all together with the Greek dressing.
Step 4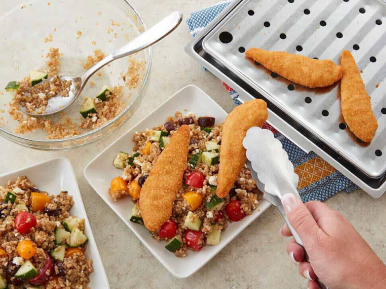 Step 4
Dish up salad onto two plates. Top each plate with two chicken breast tenders. Squeeze lemon juice over salad. Serve with additional dressing on the side, if desired.
The Perdue Farms Culinary Team
Chef Chris Moyer, CEC, CRC, and Chef Shawn Reese, CEC, CRC, bring decades of combined culinary experience to their roles at Perdue Farms. The chefs contribute to recipe development, culinary ideation, and all culinary aspects of the company business.
MEET THE CHEFS