Recipe Source

by the Perdue Farms Culinary Team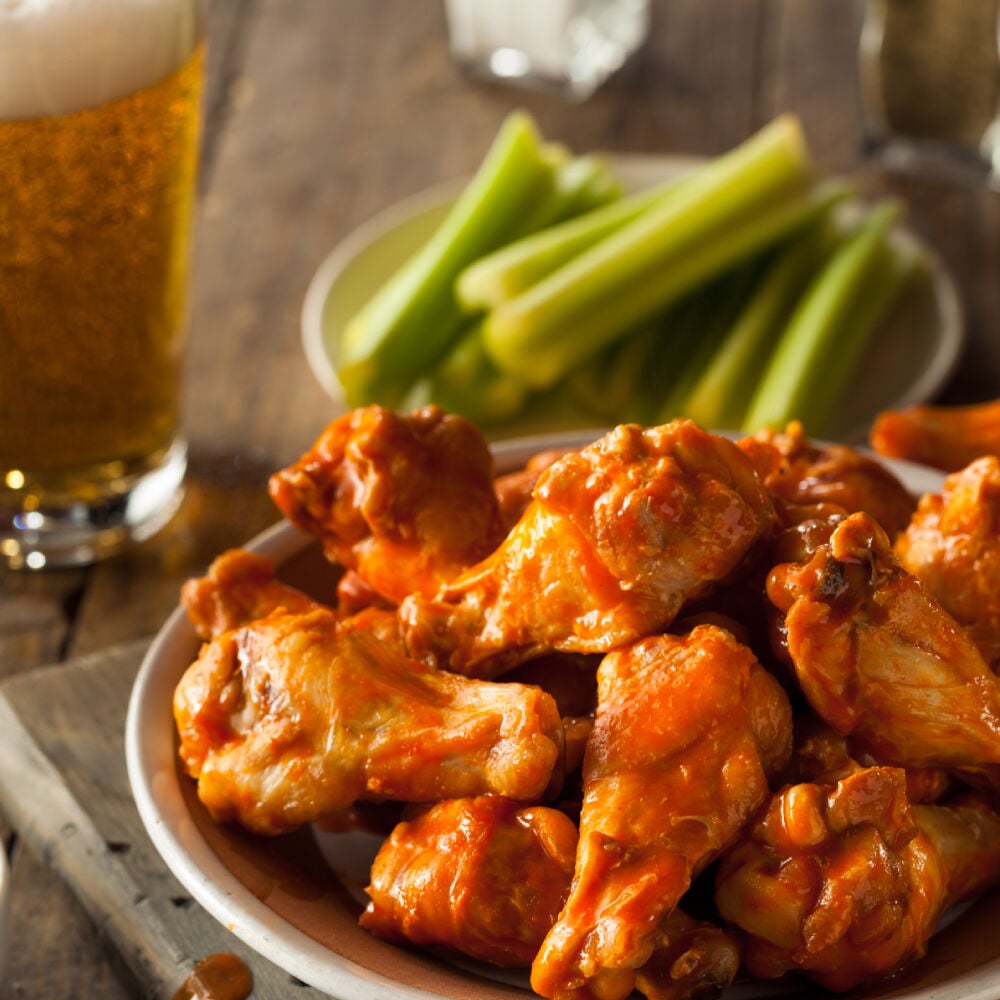 Recipe Source

by the Perdue Farms Culinary Team
The recipe that started it all! In this updated version, wings are grilled, then dipped in a scratch-made hot sauce. Serve wings piping hot with your favorite ale, blue cheese dressing and veggies.
Nutritional Information
*Percent Daily Values are based on a 2,000 calorie diet.
Ingredients
Ingredients
2 pounds Perdue Harvestland Organic Chicken Wings
2 tablespoons vegetable oil
Salt and pepper
1/3 cup hot pepper sauce
1/4 cup unsalted butter
1 teaspoon minced garlic
1 tablespoon distilled vinegar
1/4 teaspoon paprika
Salt to taste
Approx. 3-lb. pack of tender, juicy organic wing segments ― portioned into three 1-lb. pouches
Approx. 3-lb. pack of juicy chicken wings ― portioned in three 1-lb. pouches
Step 1
Step 1
Preheat grill on medium heat for 30 minutes. In a large bowl, toss the raw wings with the vegetable oil, salt and pepper.
Step 2
Step 2
Spread wings out evenly across the hot grill. Turn them every 2 to 3 minutes to ensure the wings cook evenly and do not burn. The wings should take 17 to 20 minutes to cook, depending on size and temperature of grill. To ensure the wings are fully cooked, insert an instant read thermometer into the thickest part of the meat alongside the bone. Bone-in chicken wings are done when thermometer measures 175 F.
Step 3
Step 3
In a medium sauce pan, combine pepper sauce, garlic, vinegar and paprika and place over medium heat. Bring ingredients to a boil, remove the pan from the heat and whisk the butter in until incorporated. Season with salt to taste. Pour over cooked wings, toss and serve.
The Perdue Farms Culinary Team
Chef Chris Moyer, CEC, CRC, and Chef Shawn Reese, CEC, CRC, bring decades of combined culinary experience to their roles at Perdue Farms. The chefs contribute to recipe development, culinary ideation, and all culinary aspects of the company business.
MEET THE CHEFS