Grilled Sesame Ginger Chicken
Recipe Source

by Danny Scott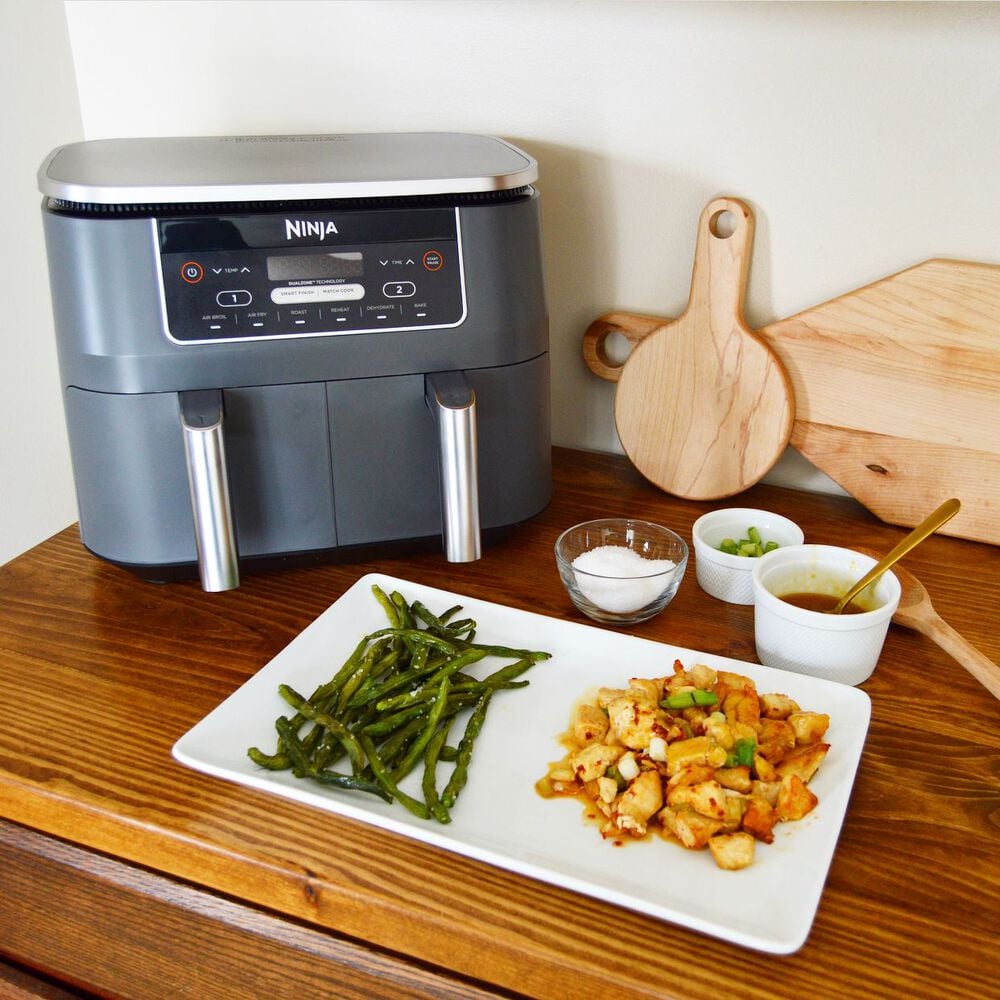 Grilled Sesame Ginger Chicken
Recipe Source

by Danny Scott
Appliance used: Ninja® Foodi® 2-Basket Air Fryer
Nutritional Information
4 Servings Per Recipe
Total Carbohydrate: 3.3g
1%
*Percent Daily Values are based on a 2,000 calorie diet.
Ingredients
Ingredients
2 pounds Perdue Boneless Skinless Chicken Breasts
4 ounces green beans
1 tablespoon canola oil
Kosher salt, to taste
Ground black pepper, to taste
1/3 cup prepared sesame ginger sauce
Approx. 3-lb. pack of succulent and juicy chicken breasts ― portioned in three 1-lb. pouches
Your Price
Limited Time Only Save 30%
Regular Price
$39.99
Sale Price
$27.99
Each
avg/ea
Step 1
Step 1
In a medium bowl, toss the green beans with oil and a pinch of salt and pepper.
Step 2
Step 2
Install a crisper plate in both baskets. Place green beans in Zone 1 basket, then insert basket in unit. Place chicken breasts in the Zone 2 basket, then insert basket in unit.
Step 3
Step 3
Select Zone 1, select AIRFRY, set temperature to 390 F, and set time to 10 minutes. Select Zone 2, select AIR FRY, set temperature to 390 F, and set time to 18 minutes. Select SMART FINISH. Press the START/PAUSE button to begin cooking.
Step 4
Step 4
When Zone 2 time reaches 9 minutes, press START/PAUSE to pause the unit. Remove the basket and toss the chicken in sesame ginger sauce. Reinsert basket in unit and press START/PAUSE to resume cooking.
Step 5
Step 5
When cooking is complete, serve the chicken breasts and green beans immediately.