Recipe Source

courtesy of Niman Ranch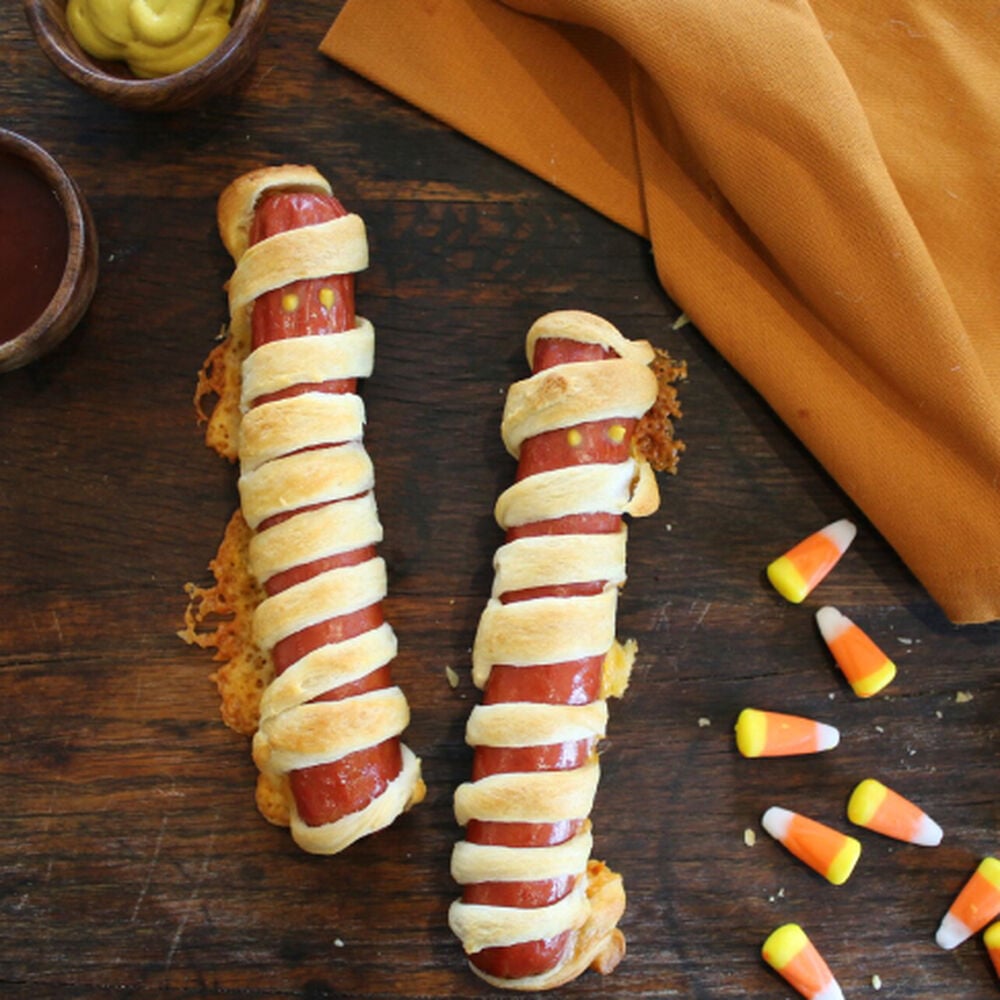 Recipe Source

courtesy of Niman Ranch
Of all the Halloween appetizer recipes, this specialty corn dog may be one of our favorites. Cheese-stuffed NIman Ranch beef franks are wrapped, mummy style, in a blanket of biscuit dough. Your favorite condiments can be used to draw spooky faces and any other ghoulish features. Guaranteed to be a hit at your trick-or-treat gathering!
Nutritional Information
*Percent Daily Values are based on a 2,000 calorie diet.
Ingredients
Ingredients
4 Niman Ranch Beef Franks
1 8-ounce can of flaky biscuit dough
3 slices of cheddar cheese (sliced into 1/2-inch strips)
Cooking spray
Mustard or ketchup
Step 1
Step 1
Preheat oven to 375 F. Unroll biscuit dough and flatten with a rolling pin.
Step 2
Step 2
Cut flattened dough into long strips. Cut cheese slices into 1/2-inch strips.
Step 3
Step 3
Slice each hot dog lengthwise down the middle almost, but not all the way, through. Place 2 1/2-inch slices of cheese inside each hot dog.
Step 4
Step 4
Wrap 4 pieces of dough around each hot dog or enough dough to create a "bandage" look, leaving a gap for the "face" of the mummy.
Step 5
Step 5
On an ungreased large cookie sheet, place wrapped hot dog (cheese side down), spraying dough lightly with cooking spray.
Step 6
Step 6
Bake 13 to 17 minutes or until dough is lightly brown. With mustard or ketchup, draw eyes on the "face" of the mummy.