Homemade Ground Beef Tacos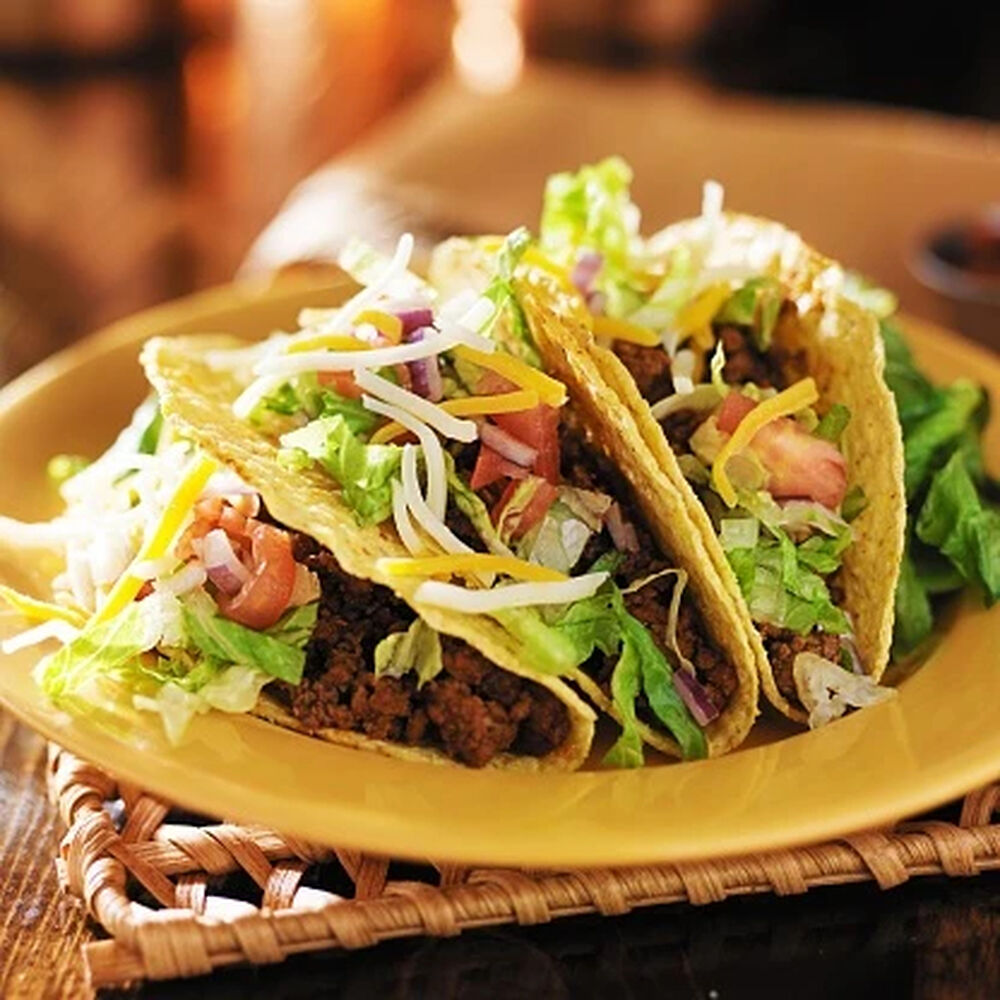 Homemade Ground Beef Tacos
Skip the store-bought spice packs and try this taco meat seasoning recipe. We start with the best meat for tacos, grass-fed ground beef, and add a custom blend of spices that you may find in your own cupboard. Portion out seasoned meat into flour or corn torillas, top with your favorite taco fixings and enjoy. Tastes just like tacos you'd order at a Mexican restaurant!
Nutritional Information
*Percent Daily Values are based on a 2,000 calorie diet.
Ingredients
Ingredients
1 pound Panorama Organic Grass-Fed 93/7 Ground Beef
1 large yellow onion, finely chopped. Reserve 2 tablespoons
Salt and fresh ground black pepper
4 tablespoons olive oil
3 tablespoons tomato paste
2 tablespoons water (if needed to thin out sauce)
8 to 12 6-inch corn or flour tortillas
1 teaspoon garlic powder
1 tablespoon chili powder
1/2 teaspoon ground cumin
Cilantro, chopped lettuce, diced jalapenos, pickled jalapenos, shredded cheese, sour cream, pico de gallo and guacamole
Step 1
Step 1
In a large heavy skillet preheated over medium-high heat, add onions and stir until you hear a hissing sound. Then add oil and continue to cook until onions are nicely browned.
Step 2
Step 2
Add spice mix, tomato paste and ground beef to skillet with the onions. Use a spoon to break up meat and cook together for another 5 to 8 minutes.
Step 3
Step 3
Season with salt and pepper to taste and add water as needed to thin out the sauce.
Step 4
Step 4
Reduce heat to low and simmer until ready to serve.
Step 5
Step 5
Heat tortillas in a hot skillet with a drop of oil. Serve the taco meat in tortillas and add your favorite toppings.