Red Wine Marinade for Steak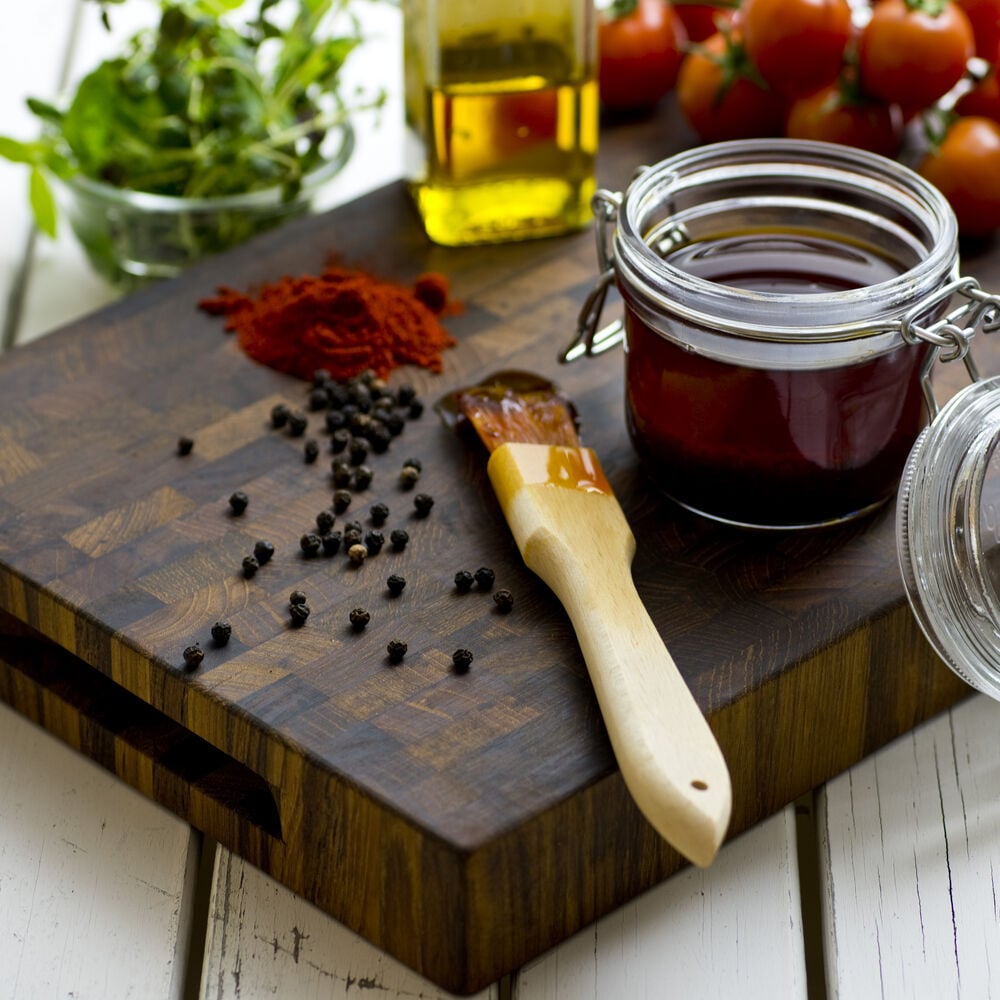 Red Wine Marinade for Steak
The secret to bringing out the best flavor in steak is using the appropriate marinade. Here, we offer an easy recipe for red wine marinade that will make steak tender, juicy and delicious.
Nutritional Information
Total Carbohydrate: 5g
2%
*Percent Daily Values are based on a 2,000 calorie diet.
Ingredients
Ingredients
1 1/2 cups extra light, extra virgin olive oil
3/4 cup red wine
4 sprigs fresh thyme
1 sprig fresh rosemary
4 sage leaves
3 garlic cloves, minced
1 tablespoon honey
A splash of Worcestershire sauce
A dash of salt and pepper
Step 1
Step 1
Mix all marinade ingredients in a medium-sized bowl. Empty into a seal-top storage bag. Rinse steaks; pat dry. Place in the bag and close it.
Step 2
Step 2
Shake the bag to ensure each steak is covered in marinade. Leave in the fridge for 5 hours.
Step 3
Step 3
Remove steaks from bag and pat with a paper towel (and remove any large chunks of herbs/garlic). Let sit at room temperature for one hour before cooking.
Step 4
Step 4
Cook steak as directed, using the marinade to baste the steaks as you cook.