Recipe Source

courtesy of Niman Ranch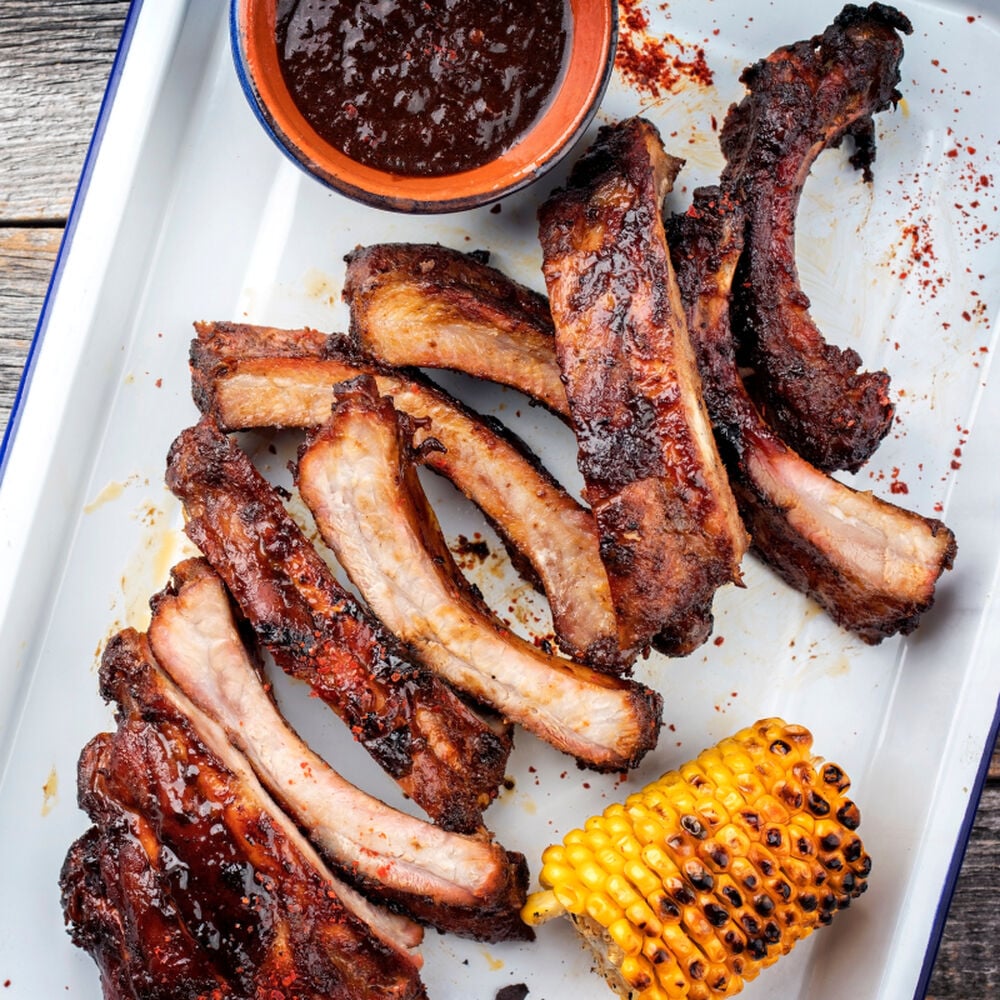 Recipe Source

courtesy of Niman Ranch
A glaze made from plum jam or the fruit spread of your choice creates a sweet coating that adds just the right amount of crunch to otherwise tender and juicy spare ribs. A crowd favorite, this dish is best served piping hot with Asian rice or a side salad.
Nutritional Information
*Percent Daily Values are based on a 2,000 calorie diet.
Ingredients
Ingredients
1 rack Niman Ranch St. Louis Ribs
1 cup plum jam, or substitute apricot, grape or peach jam
3 to 6 cloves garlic
1-inch piece of fresh ginger root, freshly grated
1 tablespoon soy sauce
1 1/2 teaspoon crushed red chile flakes
Juice of half a lemon, with a little zest
Step 1
Step 1
Salt and pepper the ribs. Heat grill to medium high, about 400 F, then grill the ribs until grill marks appear. Turn the heat down to low medium, about 200 F, and cook until the meat starts to shrink around the bones, approximately 1 1/2 hours. Flip the ribs every 20 minutes during this time.
Step 2
Step 2
While the ribs are cooking, combine all the other ingredients in a mixing bowl. Whisk until mixed well and set aside.
Step 3
Step 3
When the meat has shrunk around the bones to the point of almost coming off, cover the ribs with the plum glaze. Cook on each side for 3 to 5 minutes, being careful not to let the glaze burn. Remove from the grill and serve immediately with fried rice or salad.