Meyer Lemon- and Rosemary-Rubbed Wings
Recipe Source

by the Perdue Farms Culinary Team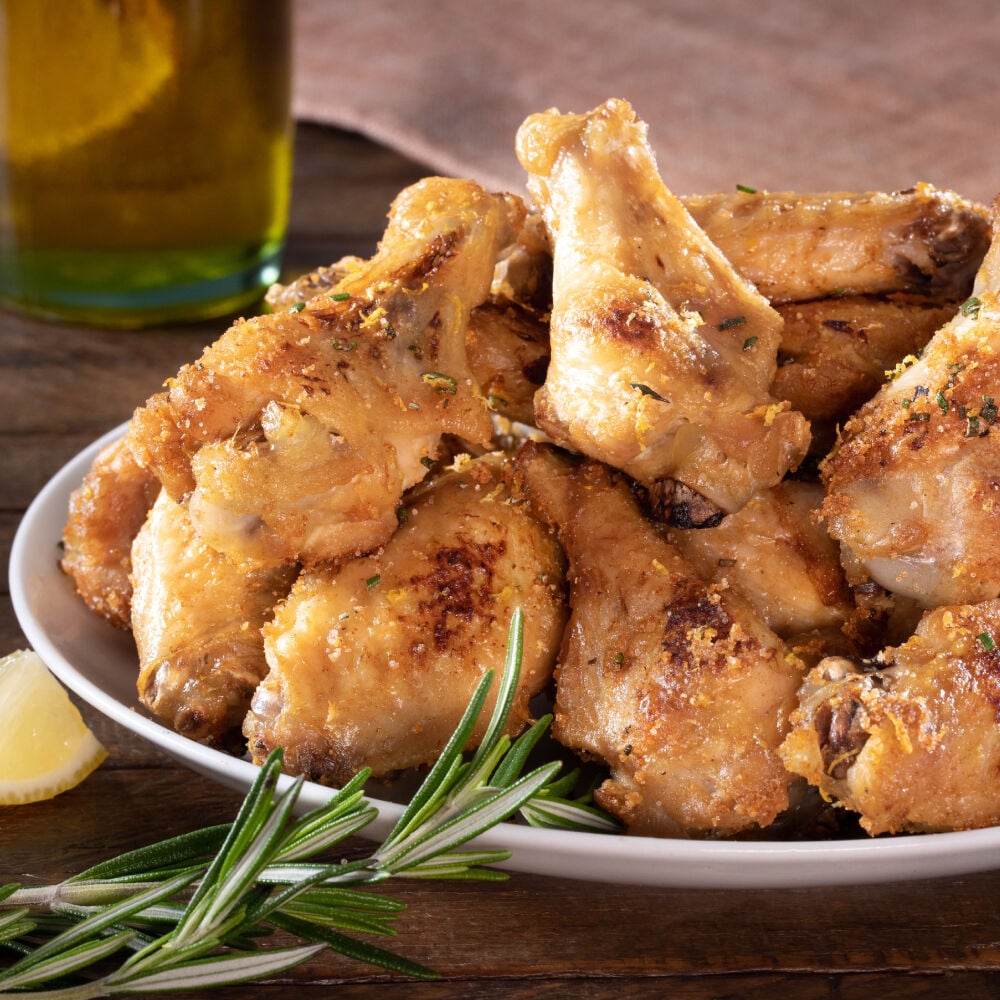 Meyer Lemon- and Rosemary-Rubbed Wings
Recipe Source

by the Perdue Farms Culinary Team
This classic chicken wing recipe will please every palate. Wings are grilled, then tossed in a lemon, garlic and olive oil dressing and coated in a spice rub. Delicious!
Nutritional Information
*Percent Daily Values are based on a 2,000 calorie diet.
Ingredients
Ingredients
2 pounds Perdue Harvestland Organic Chicken Wings
2 tablespoons vegetable oil
Salt and pepper
2 Meyer lemons (zest only)
2 garlic cloves, finely grated
2 sprigs rosemary, minced
1 tablespoon olive oil
1 teaspoon sugar
1 teaspoon salt
1 teaspoon granulated garlic
1 teaspoon coriander
1/2 teaspoon paprika
Approx. 3-lb. pack of tender, juicy organic wing segments ― portioned into three 1-lb. pouches
Step 1
Step 1
Preheat grill on medium heat for 30 minutes. In a large bowl, toss the raw wings with the vegetable oil, salt and pepper.
Step 2
Step 2
Spread wings out evenly across the hot grill. Turn them every 2 to 3 minutes to ensure the wings cook evenly, and do not burn. The wings should take 17 to 20 minutes to cook, depending on size and temperature of grill. To ensure the wings are fully cooked, insert an instant read thermometer into the thickest part of the meat alongside the bone. Bone-in chicken wings are done when thermometer reads 175 F.
Step 3
Step 3
In a medium bowl, add olive oil, lemon zest, grated garlic and rosemary. Add fully cooked wings and toss. In a separate bowl, blend dry rub ingredients, sprinkle over wings, toss and serve.