Sweet Maple-Glazed Bacon-Wrapped Shrimp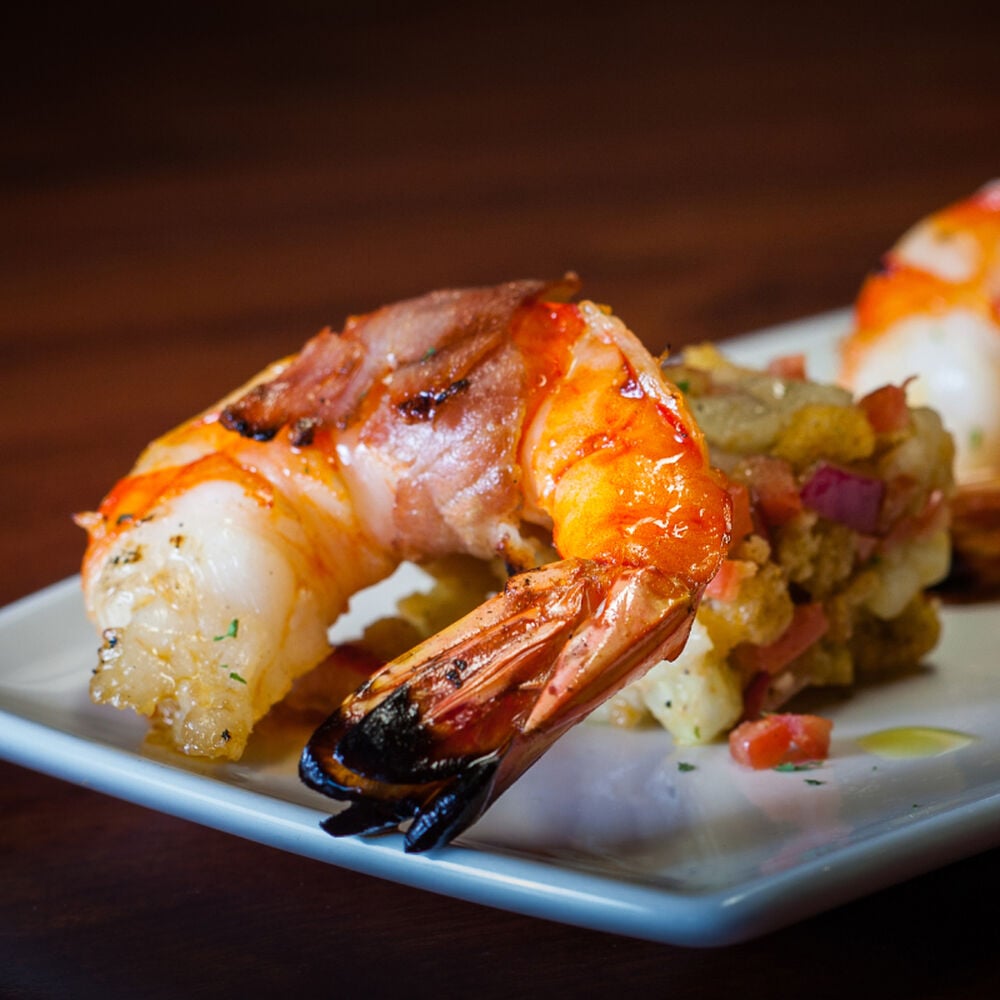 Sweet Maple-Glazed Bacon-Wrapped Shrimp
Sweet and smoky, this bacon-wrapped shrimp recipe is destined to become a family favorite! Assembly is quick and easy and shrimp bake in less than 15 minutes. Serve as an appetizer or a main course, paired with rice and veggies.
Nutritional Information
12 Servings Per Recipe
Total Carbohydrate: 15g
5%
*Percent Daily Values are based on a 2,000 calorie diet.
Ingredients
Ingredients
2 packages bacon
1/2 cup brown sugar
1/2 cup pure maple syrup
2 1-lb. bags Jumbo Shell-On Shrimp
1-lb. bag of deveined, EZ-peel shell- and tail-on uncooked shrimp
Step 1
Step 1
Preheat the oven to 450 F. In a large mixing bowl, combine the sugar and maple syrup. Place the shrimp in the sugar mixture and marinate for 30 minutes in the refrigerator.
Step 2
Step 2
Meanwhile cut the bacon in half. In batches, wrap six half slices of bacon in paper towels and microwave on high for 30 seconds. Set aside. Line a sheet pan with aluminum foil.
Step 3
Step 3
Take a half-piece of microwaved bacon and wrap it around a shrimp. Secure it with a toothpick. Repeat with the remaining shrimp. Brush each of the shrimp with some of the reserved sugar/maple mixture. Place on sheet pan and bake for 5 minutes. Turn each of the shrimp over and baste again with the sugar/maple mixture and continue to bake for another 5 to 7 minutes until the bacon is thoroughly cooked. Allow to cool slightly before serving. (Can be served hot or at room temperature.)