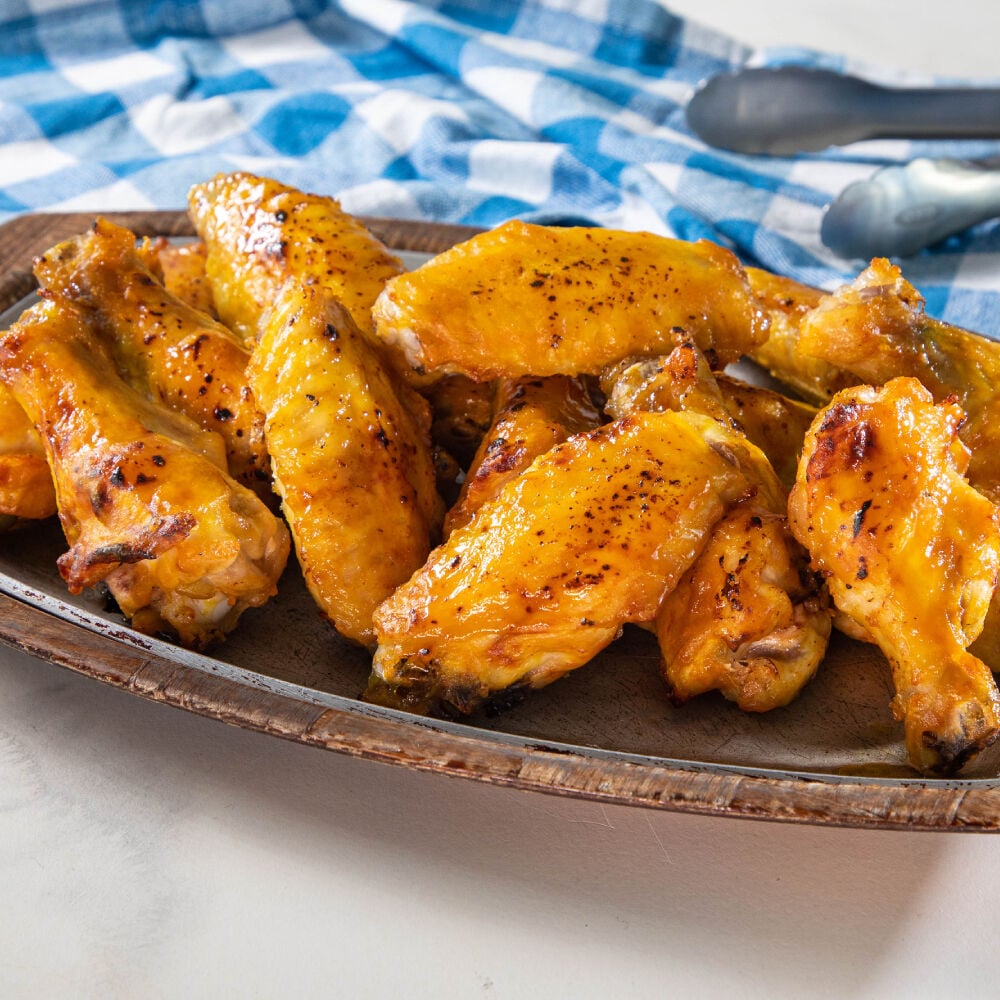 This simple dish packs a lot of flavor in a fun yin and yang combo that will tempt your tastebuds. Maple and mustard wings, just like honey mustard pretzels, make the ultimate game food. To free up time, add all ingredients to a slow cooker and cook all day or overnight while you prepare for your game day party. This recipe is easy to prep in batches: Double up on ingredients and add to freezer bags. Let bags sit in the fridge overnight to marinate and then pop them in the freezer. To cook, defrost a bag at a time or add frozen contents to a slow cooker and cook all day.
Nutritional Information
4 Servings Per Recipe
Total Carbohydrate: 30.0g
*Percent Daily Values are based on a 2,000 calorie diet.
Ingredients
Ingredients
10 to 12 Perdue Harvestland Organic Chicken Wings
1/2 cup maple syrup
1/2 cup yellow mustard
1 tablespoon soy sauce
Salt and pepper, to taste
Approx. 3-lb. pack of tender, juicy organic wing segments ― portioned into three 1-lb. pouches
Approx. 3-lb. pack of juicy chicken wings ― portioned in three 1-lb. pouches
Step 1
Step 1
Preheat oven to 400 F. Coat cast iron pan or oven-safe skillet with 1 tablespoon of oil to prevent sticking, set over medium-high heat and add chicken. Cooks for approximately 20 minutes.
Step 2
Step 2
Combine the remaining ingredients in a small bowl. Reserve about 2 tablespoons and pour the rest into the pan. Cook for 5 minutes.
Step 3
Step 3
Place the pan in the oven and bake for 15 minutes. Baste chicken with the remaining sauce and serve.