Smoked Paprika Chicken in Tomato and Bean Sauce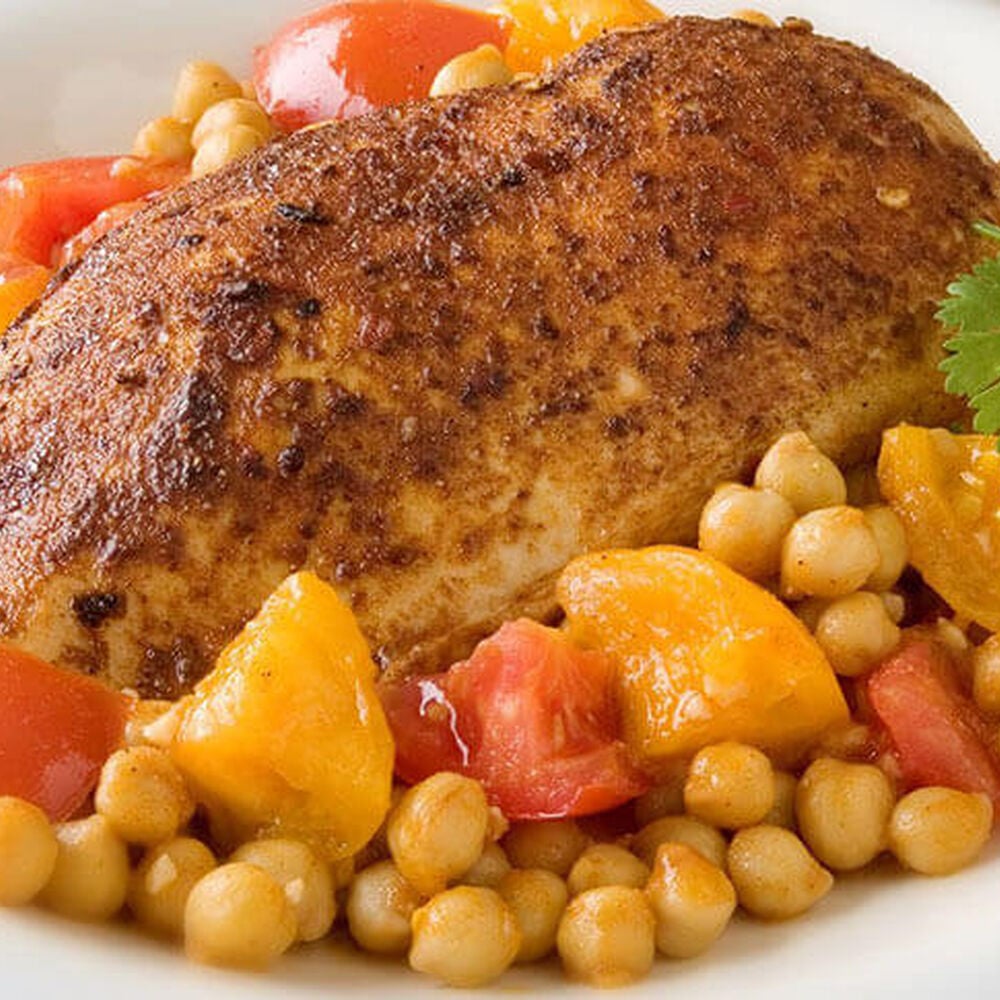 Smoked Paprika Chicken in Tomato and Bean Sauce
This quick and easy chicken recipe is perfect for weeknight dinner and delivers delicious Mediterranean flavors. A pinch of heat from pepper flakes doesn't overpower other spices and a dollop of yogurt is the perfect topping.
Nutritional Information
*Percent Daily Values are based on a 2,000 calorie diet.
Ingredients
Ingredients
2 pounds Perdue Boneless Skinless Chicken Breasts
1 1/4 teaspoon smoked paprika
1 1/4 teaspoon ground cumin
1/2 teaspoon salt
1/8 teaspoon red pepper flakes (more if preferred)
1 tablespoon olive oil
3 large tomatoes, cut into 1 inch chunks (12 ounces)
2 large cloves garlic, minced
1 can (15 ounces) garbanzo beans, drained
3/4 cup plain yogurt
1/2 cup chopped cilantro (optional)
Approx. 3-lb. pack of succulent and juicy chicken breasts ― portioned in three 1-lb. pouches
Step 1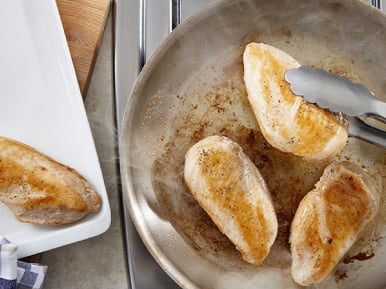 Step 1
Combine paprika, cumin, salt and red pepper; sprinkle half the mixture over one side of chicken breasts. In a large skillet over medium-high heat, heat oil. Add chicken, seasoned side down; sprinkle remaining seasoning over chicken. Cook 4 minutes on each side or until well-browned. Move chicken to side of pan.
Step 2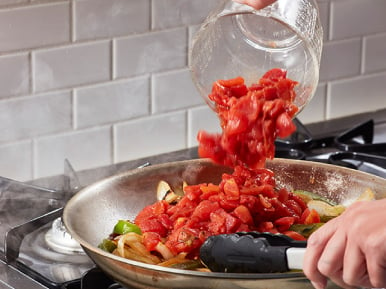 Step 2
Add tomatoes and garlic to pan. Cook on medium-high heat, breaking some of the tomatoes to release juices. Add garbanzo beans. Cover and cook 1 to 2 minutes or until internal temperature of breasts is 170°F and mixture becomes slightly saucy. Fold in cilantro into yogurt; drizzle over chicken (if desired).
The Perdue Farms Culinary Team
Chef Chris Moyer, CEC, CRC, and Chef Shawn Reese, CEC, CRC, bring decades of combined culinary experience to their roles at Perdue Farms. The chefs contribute to recipe development, culinary ideation, and all culinary aspects of the company business.
MEET THE CHEFS