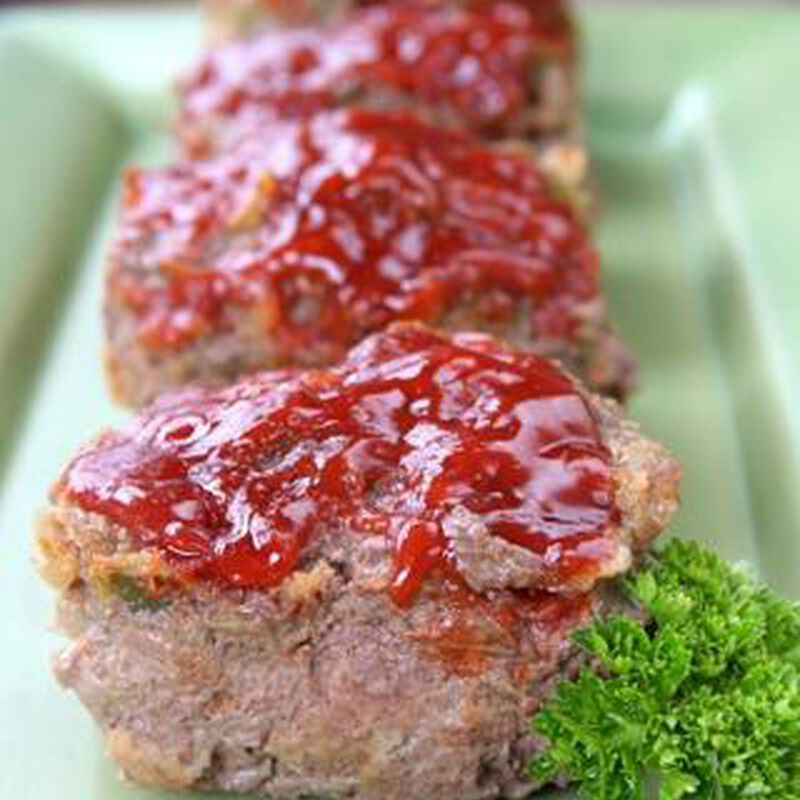 With just a few simple ingredients you can make individual meatloaf muffins that your family will love. Form grass-fed ground beef into meatballs and then press into an oil-sprayed muffin tin. The meatloaf recipe is perfect for lunch or a quick and easy dinner. Top each meatloaf muffin with ketchup immediately after removing pan from oven and serve mini loaves with a side of your favorite tomato sauce.
Nutritional Information
Calories

320

Protein

24g

Sodium

360mg

Sat. fat

7g

Sugar

6g
Nutritional Information
4 servings per recipe
Total Carbohydrate: 15g
5%
*Percent Daily Values are based on a 2,000 calorie diet.
Ingredients
Ingredients
medium-sized onion, diced
egg, whisked (or equivalent to 1 egg in egg whites.)
cup Panko bread crumbs (for a Paleo-friendly recipe, substitute 1/2 cup gluten-free flour made from one part almond flour, one part coconut flour and one part brown rice flour
teaspoons Worcestershire sauce
Step One
Step One
Preheat oven to 375 F. Spray a muffin pan with a light coating of cooking oil.
Step Two
Step Two
Empty ground beef into a bowl. Mash it and stir it to break up the meat. Empty all remaining ingredients into the ground beef bowl. Mix well.
Step Three
Step Three
Divide meat mixture into 12 individual meatballs. If muffin pan has 6 spaces instead of 12, simply cook in 2 batches. Place each meatball into its own space in the muffin pan.
Step Four
Step Four
Bake in the oven for 20 minutes or until meat is cooked to an internal temperature of 160 F.
Step Five
Step Five
Remove muffin pan from oven and allow meatloaf to cool. Drizzle ketchup on the top of each mini meatloaf immediately after removing from the oven