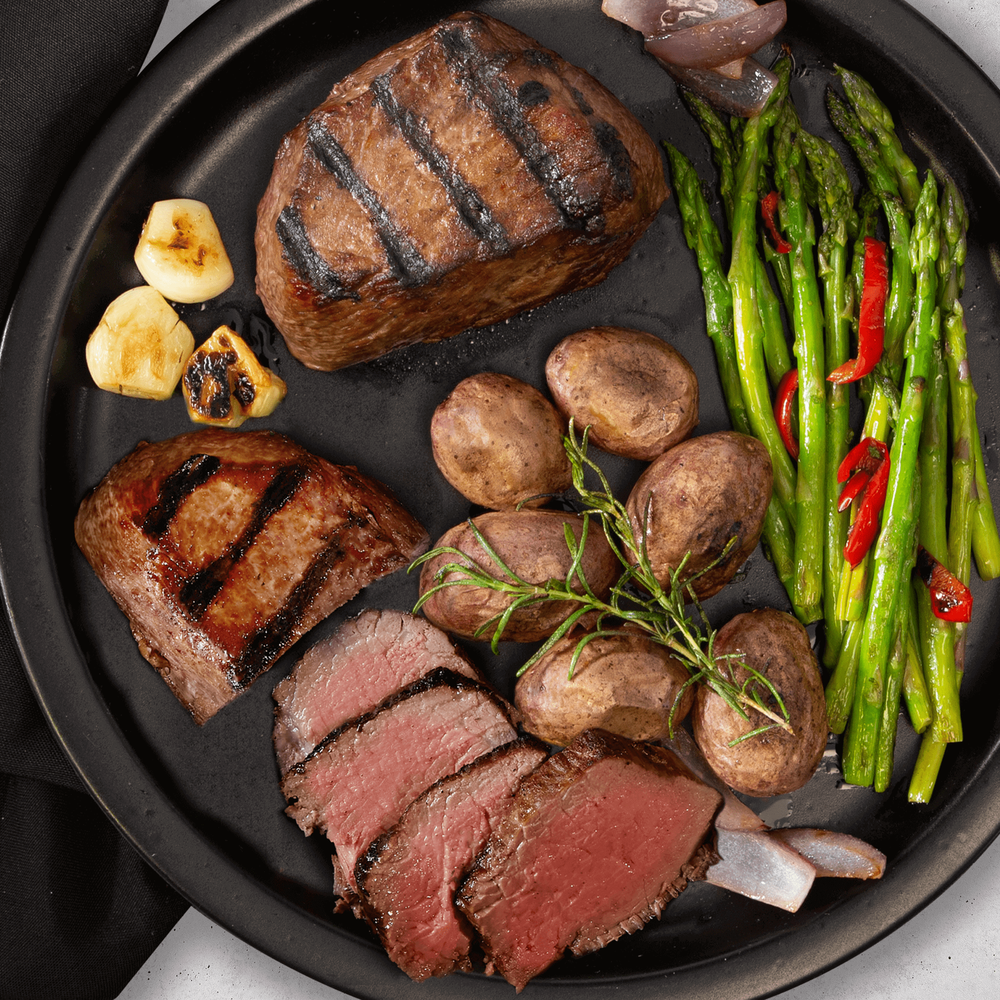 Niman Ranch 10-oz. Sirloin Steaks
Two 10-oz. true Angus sirloin steaks
Black Friday Offer Activated: Free Pack of Chicken Tots + FREE Shipping on Orders $159.99+
---
Hand-Picked Favorites to Fill Your Freezer
Description
Budget-friendly and delicious, sirloin steak is the perfect choice for weeknight dinner. Steaks are lean, tender and bursting with a robust beef flavor. To preserve both flavor and tenderness, pan seared or grill this cut to medium rare.
Quick Facts
Two individually wrapped premium sirloin steaks per pack
Never Given Antibiotics or Added Hormones Ever
Fed 100% Vegetarian Feeds
Raised in Accordance With the Most Humane Handling Protocols
Certified Humane
Product Handling
All Niman Ranch products should be kept frozen. Thaw in the refrigerator for up to three days before cooking.
Cook and Prep
Cook to an internal temperature of 145 F (medium rare), 160 F (medium) or 170 F (well done).
Ingredients
All-natural beef
Nutrition
Nutritional Information
Serving Size 4 ounces
Total Carbohydrate: 0g
0%
*Percent Daily Values are based on a 2,000 calorie diet.