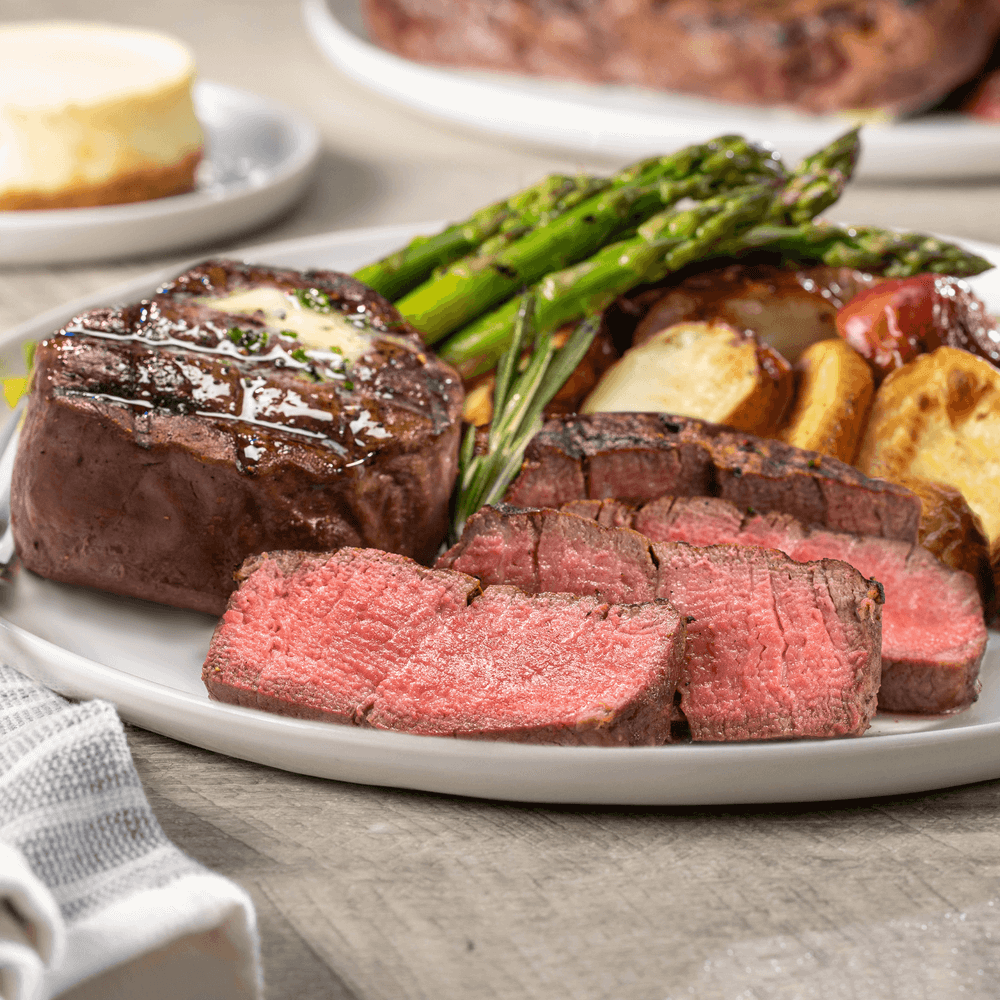 Niman Ranch 5-oz. Tenderloin Filets
Two 5-oz. true Angus tenderloin filets
---
Hand-Picked Favorites to Fill Your Freezer
Description
The Niman Ranch tenderloin filet ― a customer-favorite, top-selling steak ― is among the finest cuts available. This well-marbled yet lean steak, aged for up to 21 days for a truly exceptional dining experience, offers a mild, buttery flavor and a tender bite. Choose this cut for special occasions or when cooking your own chef-inspired meal at home.
Quick Facts
Two individually wrapped premium beef tenderloin steaks per package
Never Given Antibiotics or Added Hormones Ever
Fed 100% Vegetarian Feeds
Raised in Accordance With the Most Humane Handling Protocols
Certified Humane
All Niman Ranch cattle are 100% pure Angus. Niman Ranch steaks are all Certified Angus Beef, attesting to their notable flavor and consistently first-rate quality.
Product Handling
Keep frozen.
Ingredients
All-natural beef
Nutrition
Nutritional Information
*Percent Daily Values are based on a 2,000 calorie diet.