Bulk Niman Ranch Bacon-Wrapped Pork Chops With Rosemary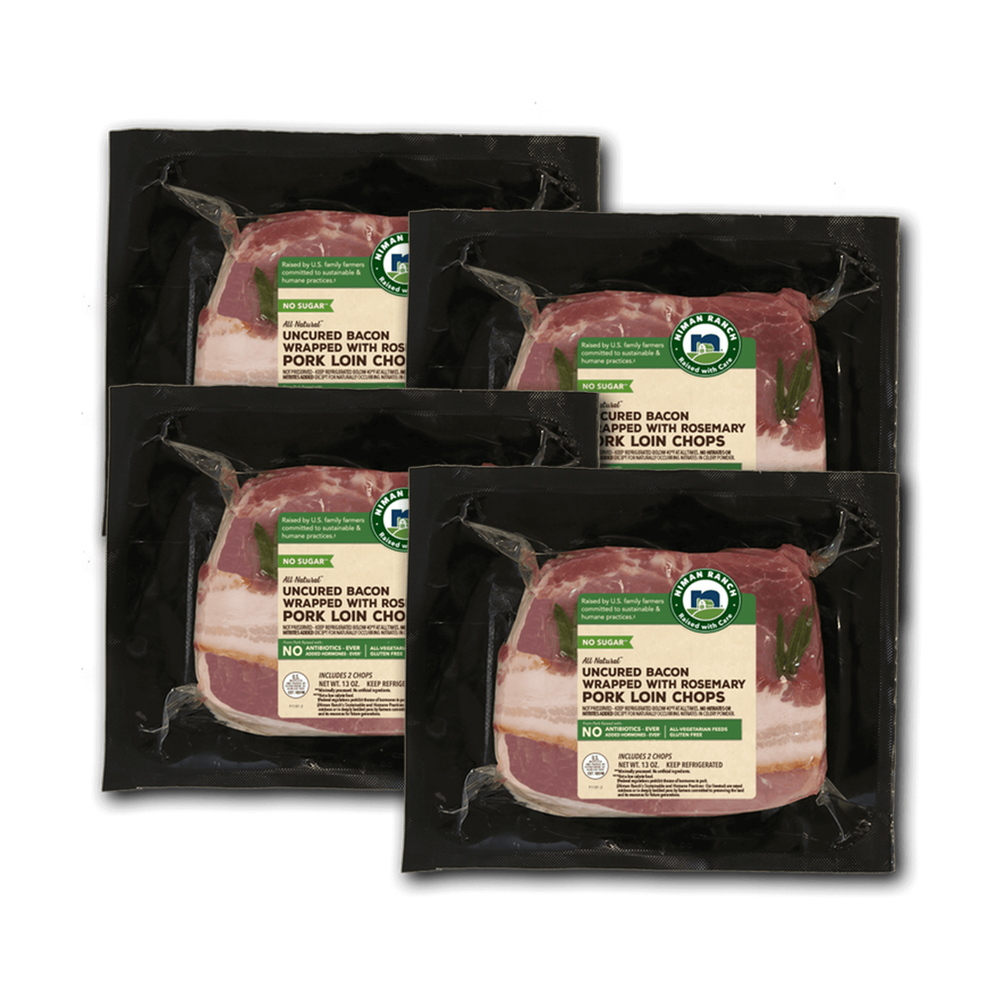 Bulk Niman Ranch Bacon-Wrapped Pork Chops With Rosemary
A collection of eight premium bacon-wrapped pork loin chops
Your Price
Limited Time Only Save 37%
Regular Price
$55.96
Sale Price
$34.99
Each
---
Hand-Picked Favorites to Fill Your Freezer
Description
We defy you to find a better tasting pork chop! These juicy and flavorful cuts of heritage-breed pork are wrapped in Niman Ranch's best-selling Applewood-smoked bacon and topped with fresh sprigs of rosemary. Defrost, pop in the oven and pair with a salad of micro greens and roasted vegetables for a quick and easy gourmet dinner.
Prefer buying in bulk or planning an intimate dinner party. This bundle was designed you. Shopping for the bacon lover in your life? We think this may be the perfect gift!
This bundle comes with our promise that Niman Ranch farmers raise hogs humanely on pasture or in deeply bedded pens, feed them a nutritious 100% vegetarian diet and never administer antibiotics or hormones – ever.
Bundle Includes (all frozen)
:
Niman Ranch Bacon-Wrapped Pork Chop With Rosemary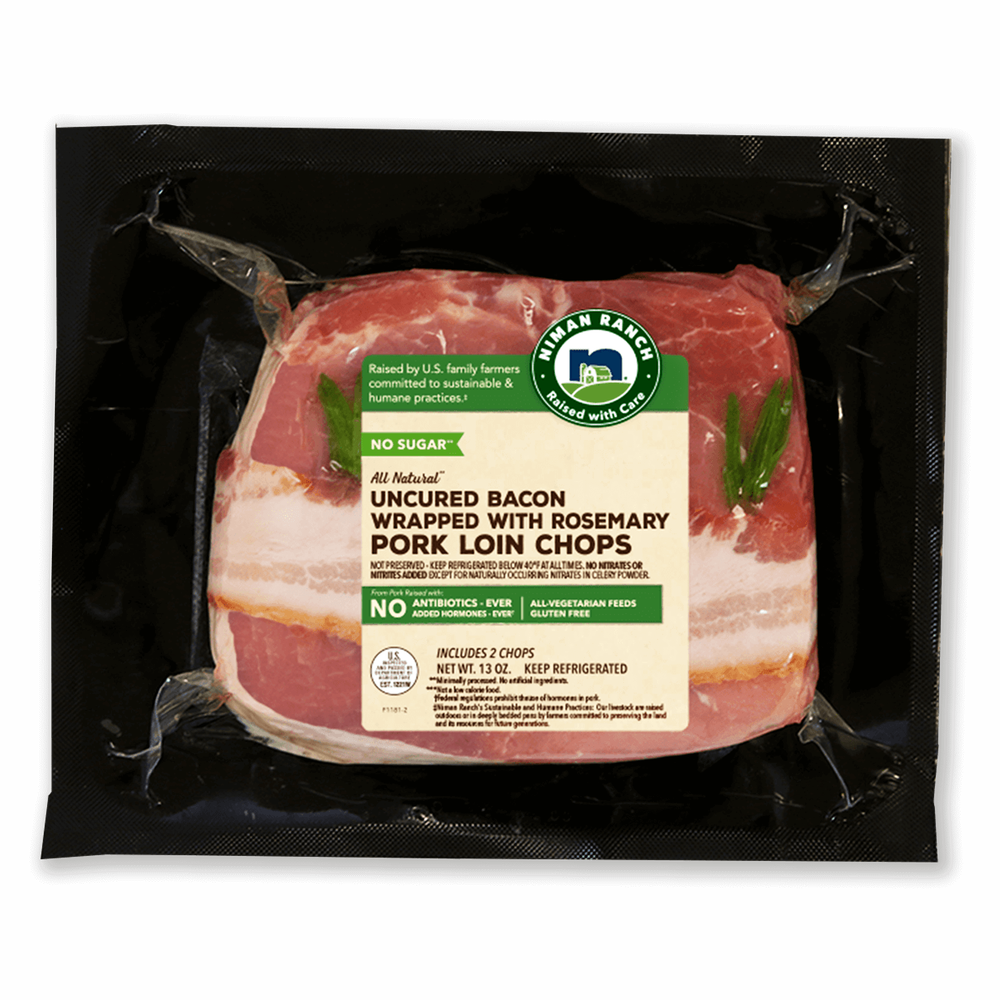 Niman Ranch Bacon-Wrapped Pork Chop With Rosemary
13-oz. package (contains 2 frozen chops)