Niman Ranch Sea Salt and Cracked Black Pepper Pork Loin Chop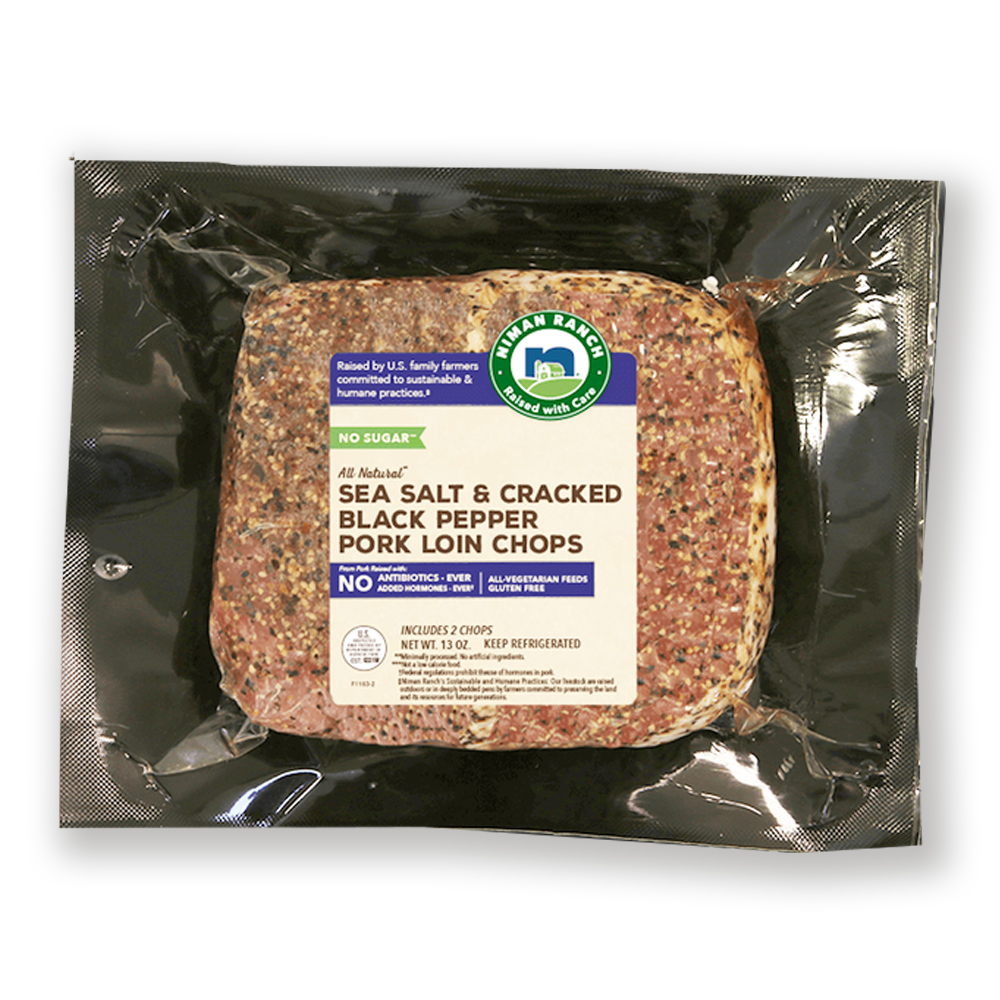 Niman Ranch Sea Salt and Cracked Black Pepper Pork Loin Chop
13-oz. package (contains 2 frozen chops)
The link to Niman Ranch Sea Salt and Cracked Black Pepper Pork Loin Chop has been copied
Description
Our salt and pepper loin chop is the No. 1 selling seasoned pork chop in natural grocery stores across the country! Our heritage pork is hand seasoned on both sides with sea salt and freshly cracked black pepper, making it the perfect no-fuss meal for dinner any night of the week. Simply remove the pork from the package, cook and serve.
Quick Facts
Never Given Hormones or Antibiotics Ever
Raised Outside on Pasture or in Deeply Bedded Pens
Only Fed a 100% Vegetarian Diet
Certified Humane
Product Handling
All Niman Ranch products should be kept frozen. Thaw in the refrigerator for up to three days before cooking.
Cook and Prep
Because Niman Ranch pork is more tender and juicy than others, cook until the internal temperature reaches 155 F. See our guide,
How to Cook Pork
.
Ingredients
Pork, sea salt and black pepper
Nutrition
Nutritional Information
Serving Size 4 ounces (113 grams)
*Percent Daily Values are based on a 2,000 calorie diet.