Niman Ranch T-Bone Steak - 18 oz.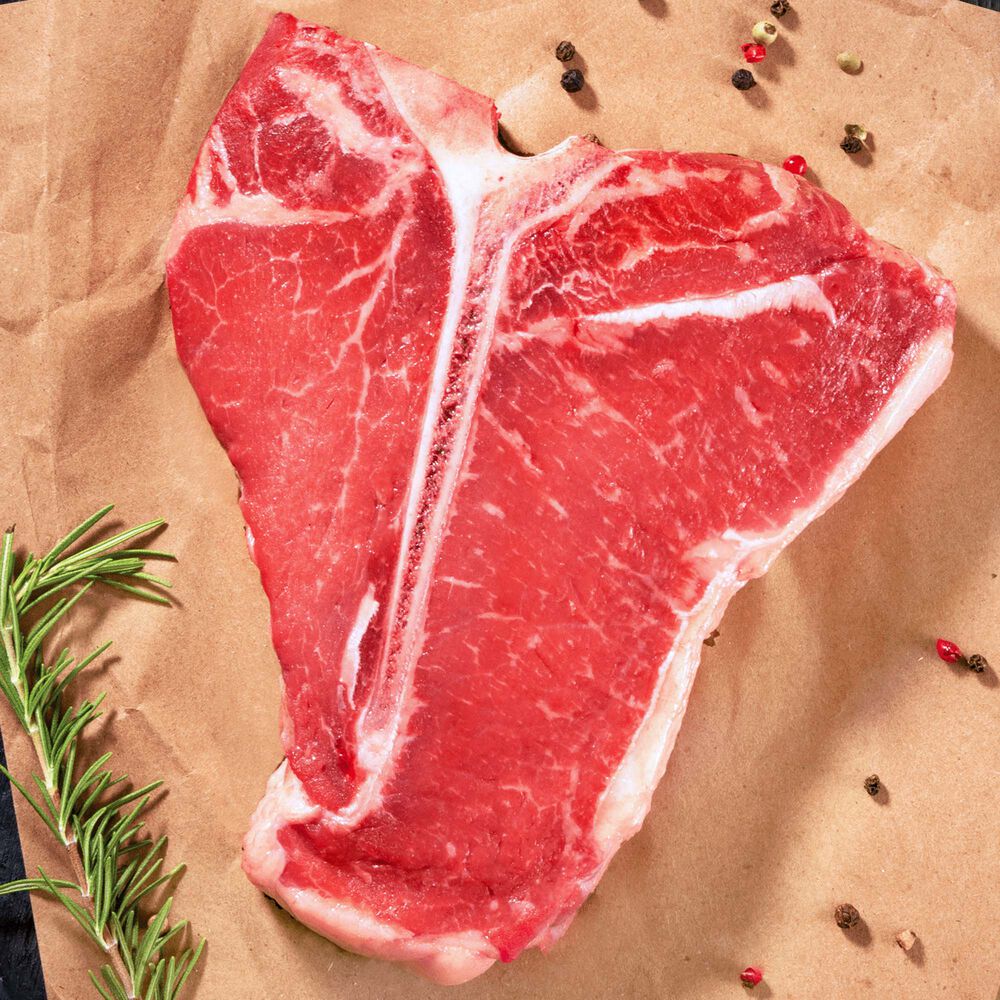 Niman Ranch T-Bone Steak - 18 oz.
Description
Expertly trimmed, this classic cut of steak is the ideal choice for holiday dinners and other special occasions. The premium cut offers steak lovers the best of both worlds: the tenderness and flavor of a bold and beefy strip and the buttery texture of a filet tenderloin. For optimum flavor and texture, T-bone steaks should be grilled or broiled.
Quick Facts
Second Only to Porterhouse in Size and Flavor
Niman Ranch Steaks are Aged for at Least 21 Days to Ensure Exceptional Flavor and Tender Texture.
All Niman Ranch Cattle are:

100% Pure Angus, Attesting to the Breed's Notable Flavor and Consistently First-Rate Quality
Only Fed a 100% Vegetarian Diet
Never Given Hormones or Antibiotics – EVER
Certified Humane
Bred, Born, Raised and Processed in the U.S.
Product Handling
Keep frozen.
Cook and Prep
Cook to an internal temperature of 145 F (medium rare), 160 F (medium) or 170 F (well done).
Ingredients
All-natural beef
Nutrition
Nutritional Information
*Percent Daily Values are based on a 2,000 calorie diet.