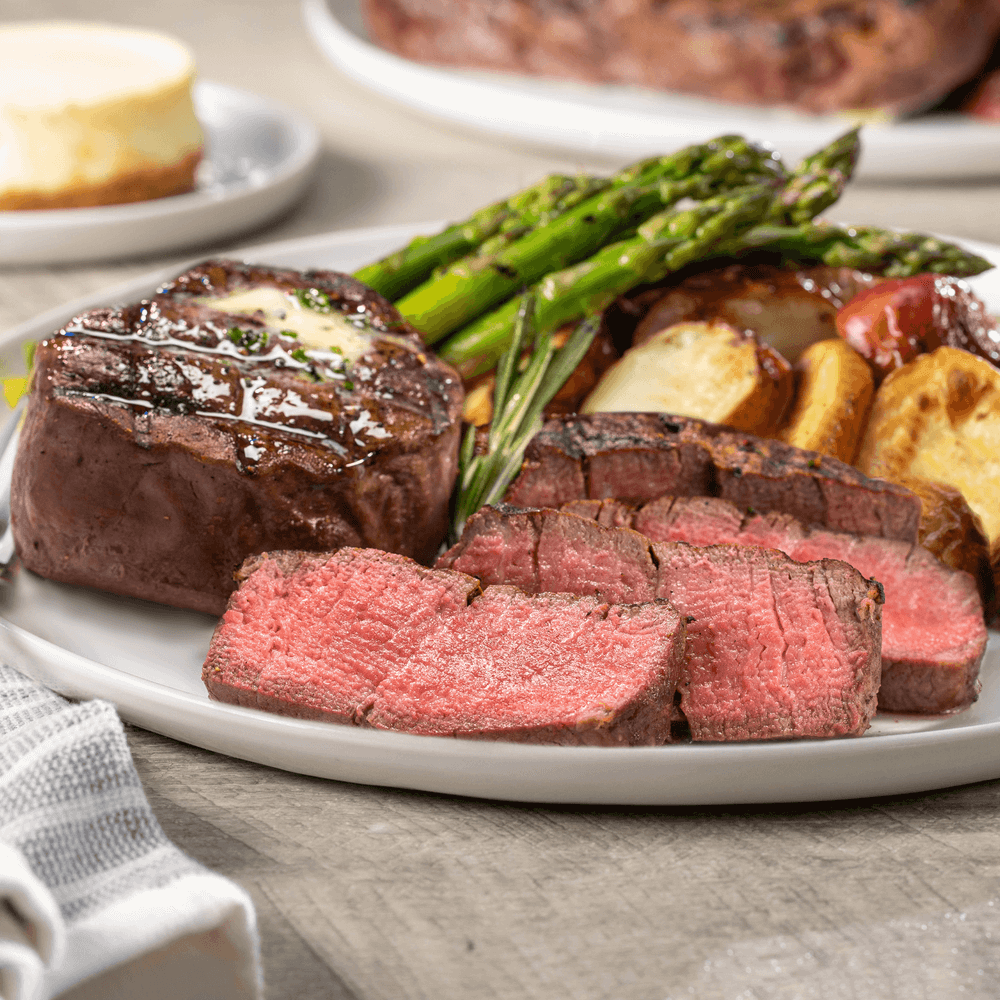 True Angus Tenderloin Filets
Two buttery tenderloin filet steaks
OFFER ACTIVATED: Enjoy Free 3 lbs. of Thighs with Purchase!
---
Hand-Picked Favorites to Fill Your Freezer
Description
Our tenderloin filet ― a customer-favorite, top-selling steak ― is offered exclusively on Perduefarms.com and select restaurant menus. This well-marbled yet lean steak, aged for up to 21 days, is thick cut to ensure consistency: steaks, when properly cooked, boast a red center, mild flavor and extra-tender bite. Choose this cut for special occasions or when cooking your own chef-inspired meal at home. Steak is vacuum sealed and flash frozen at the peak of freshness to ensure optimum flavor.
About Niman Ranch
Niman Ranch is a community of more than 750 independent U.S. family farmers and ranchers who raise pork, beef and lamb traditionally, humanely and sustainably to deliver the finest-tasting meat. Niman Ranch farmers and ranchers share a passion for their craft, dedication to their animals and respect for the land that can truly be tasted in the finished product. All Niman Ranch meats are Certified Humane® and raised on pasture or in deeply bedded pens (no cages or crates), with no antibiotics or added hormones — ever. Learn more at Nimanranch.com
Quick Facts
Vacuum Sealed and Flash Frozen Pack (2 Individually Wrapped Steaks)
Well Marbled; Buttery Flavor
Aged For at Least 21 Days
All Niman Ranch Cattle are:

100% Pure Angus, Attesting to the Breed's Notable Flavor and Consistently First-Rate Quality.
Only Fed a 100% Vegetarian Diet
Never Given Hormones or Antibiotics – EVER
Certified Humane
Bred, Born, Raised and Processed in the U.S.
Ingredients
All-natural beef
Nutrition
Nutritional Information
*Percent Daily Values are based on a 2,000 calorie diet.