Organic Chicken and Beef Bundle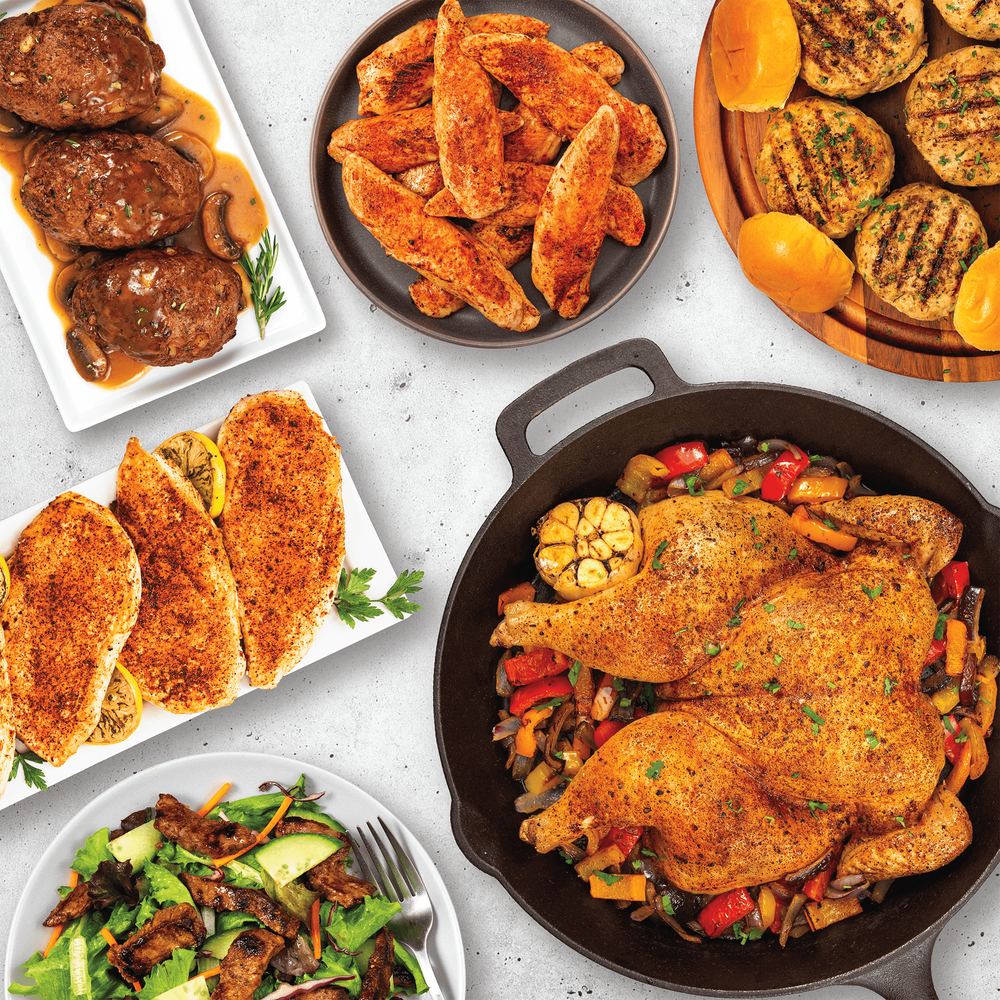 Organic Chicken and Beef Bundle
Over 13 lbs. or organic chicken and beef
Your Price
Limited Time Only Save 32%
Regular Price
$154.99
Sale Price
$104.99
Each
---
Hand-Picked Favorites to Fill Your Freezer
Description
Going organic? Trying Perdue Farms for this first time? This hand-curated collection of chicken and beef is designed just for you! Our value pack of PERDUE® HARVESTLAND® Organic and Panorama Organic products includes a versatile assortment: Perdue's ever-popular chicken breasts, lean steaks and ground beef, ground chicken and even a whole chicken, perfect for slow roasting and making bone broth. Pick your recipes, meal prep and cook up these delicious cuts any which way you choose.
This bundle comes with our promise that PERDUE® HARVESTLAND® Organic poultry is raised by our family of U.S. farmers on certified organic farms and enjoy a 100% vegetarian diet, with no antibiotics or hormones – ever. All Panorama meat is USDA Certified Organic, aged up to 30 days to enhance flavor and tenderness and sourced from grass-fed and -finished cattle that live their entire lives on pasture and are Born and Raised in the USA®.
Bundle Includes (all frozen):
Item No.
B-ORGCHIXNBFBND-B