Heat & Eat Blue Bag Bundle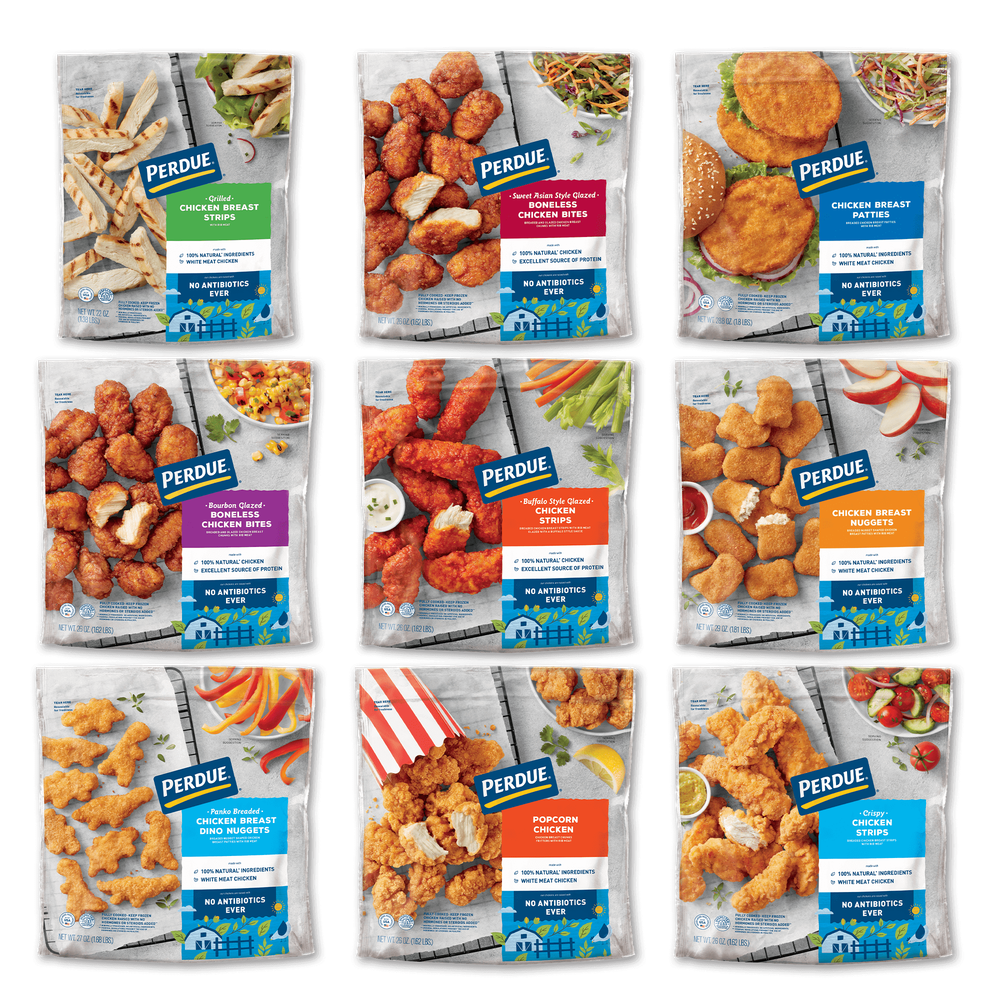 Heat & Eat Blue Bag Bundle
All of your Perdue Blue Bag classics in one convenient bundle!
Your Price
Limited Time Only Save 31%
Regular Price
$131.91
Sale Price
$89.99
Each
---
Hand-Picked Favorites to Fill Your Freezer
Description
Need afternoon snacks for the kids? Quick and easy dinner ideas? These heat-and-serve classics check all the boxes. Our collection of fully-cooked all-white-meat chicken includes breaded, glazed and grilled options at a value that's hard to beat: Almost 60 servings for under $1.50 a serving! And when it comes to quality, you can rest assured that our products meet Perdue Farms' highest standards: Chickens are raised by our network of U.S. family farmers, who never use antibiotics, steroids, hormones or animal by-products. Heat-and-serve chicken bundled in bulk so we can offer savings of over $40 and FREE SHIPPING!
Bundle Includes (all frozen):