Panorama Organic Grass-Fed Beef Stew Meat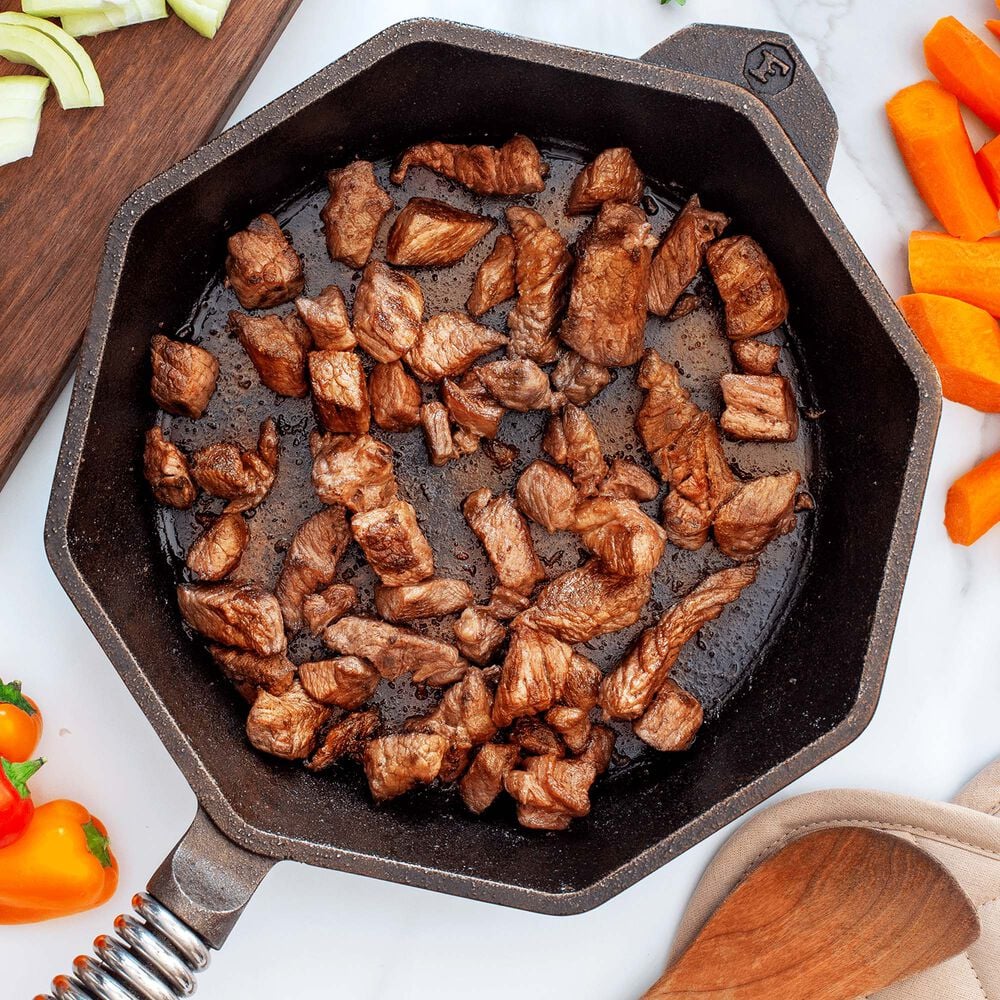 Panorama Organic Grass-Fed Beef Stew Meat
16-oz. package of frozen organic grass-fed and grass-finished beef stew meat
Free shipping on any order over $159.99!
---
Hand-Picked Favorites to Fill Your Freezer
Description
A cut designed to elevate the flavor of classic comfort food! These bite-sized steak chunks are sourced from organic grass-fed sirloin and round. To ensure tenderness and flavor, quickly sear stew meat before slowly simmering in broth, gravy or sauce.
Quick Facts
Organic Grass-Fed, Grass-Finished Beef Makes Up Only 1.3% of the Beef Market
Largest U.S. Producer of 100% Grass-Fed, Grass-Finished Beef
NEVER Imported. 100% Born and Raised in the USA®
NEW! Added Almost One Million Acres of Ranchland to the Audubon Society's Conservation Ranching Initiative (ACR) to Protect Endangered Grassland Birds. All Products are Bird-Friendly Certified.
Aged for up to 30 Days for Optimal Flavor and Tenderness
USDA Certified Organic
Global Animal Partnership Certified Step 4: Pasture Raised
No Added Hormones or Antibiotics — Ever
Certified Paleo® and Paleo Approved
Whole30 Approved®
Product Handling
Keep Frozen
Cook and Prep
Cook beef to an internal temperature of 145 F (medium rare), 160 F (medium) or 170 F (well done). Grass-fed beef is leaner than grain-fed beef and therefore cooks 30% faster. To prevent overcooking and loss of tenderness, carefully monitor grass-fed beef as it cooks.
Ingredients
Organic grass-fed beef
Nutrition
Nutritional Information
Serving Size 4 ounces
Total Carbohydrate: 0g
0%
*Percent Daily Values are based on a 2,000 calorie diet.