Peachy Mustard Chicken and Waffle Bites
Recipe Source

by the Perdue Farms Culinary Team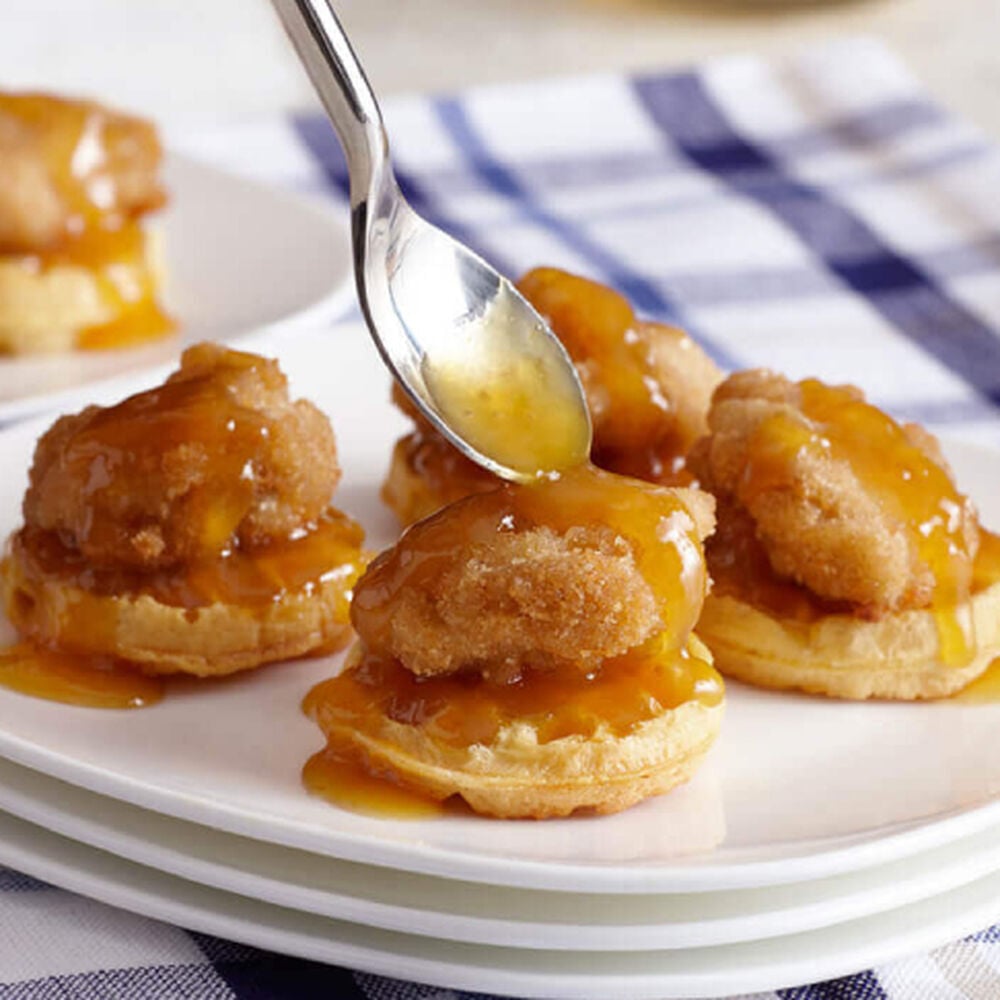 Peachy Mustard Chicken and Waffle Bites
Recipe Source

by the Perdue Farms Culinary Team
This party appetizer is quick and easy to make and sure to please your crowd! Chicken breast chunks are placed atop mini waffles and topped with a peach jam and mustard sauce ― a Southern classic!
Nutritional Information
20 Servings Per Recipe
Serving Size 20
*Percent Daily Values are based on a 2,000 calorie diet.
Ingredients
Ingredients
1 1/2 pounds Perdue SimplySmart Organics Whole Grain Chicken Breast Nuggets
1 tablespoon lemon juice
2 tablespoons chopped chives for garnish (optional)
1 cup peach preserves
2 tablespoons Dijon mustard
1 tablespoon honey
24 mini waffles
Step 1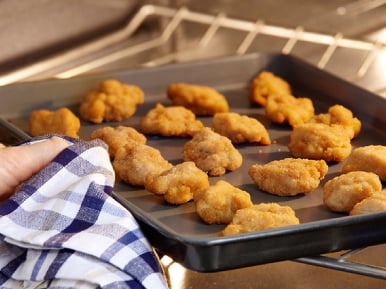 Step 1
Preheat an oven or toaster oven to 425 F. Place frozen chicken chunks in a single layer on a baking sheet and heat for 11 to 13 minutes. For a crispier finish, turn halfway through heating time. Let the chicken rest for 2 to 3 minutes before serving.
Step 2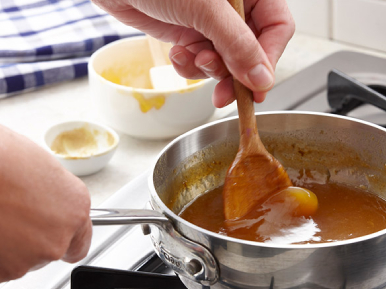 Step 2
Preheat a toaster oven to 425 F. In a small saucepan, melt the peach preserves with the mustard, honey and lemon juice. Set aside and keep warm.
Step 3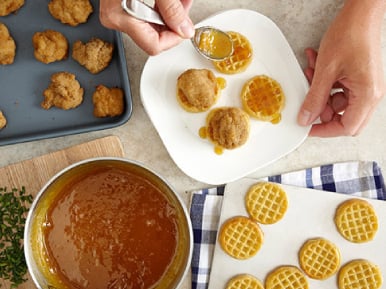 Step 3
In the toaster oven, heat the mini waffles for 3 to 4 minutes or until toasted and warm. Dollop peach mustard sauce on each warm mini waffle, then place a fried chicken tender piece on top. Drizzle peach mustard sauce over the chicken tenders. Garnish with chopped chives, if desired.
The Perdue Farms Culinary Team
Chef Chris Moyer, CEC, CRC, and Chef Shawn Reese, CEC, CRC, bring decades of combined culinary experience to their roles at Perdue Farms. The chefs contribute to recipe development, culinary ideation, and all culinary aspects of the company business.
MEET THE CHEFS